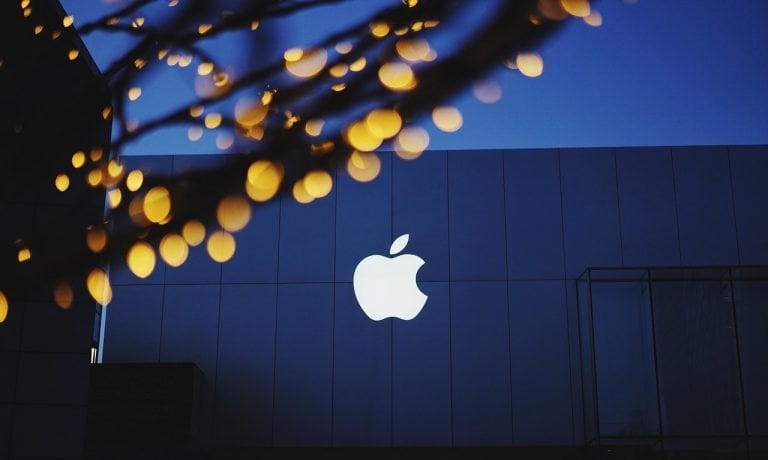 Qualcomm Inc. (NASDAQ:QCOM) and Apple Inc. (NASDAQ:AAPL) announced an out of court settlement on royalty disputes. Analysts comment on what the Qualcomm And Apple settlement move means for both companies and how it will impact the 5G technology.
Q1 hedge fund letters, conference, scoops etc
Analysts React To Qualcomm And Apple Agreement;
Stifel
Odey Special Situations Buys Distell Ahead Of Bidding War
Odey Asset Management's Odey Special Situations Fund returned -1.5% in May, compared with the fund's benchmark, the MSCI World USD Index, which returned +1.6%. Q1 2021 hedge fund letters, conferences and more Following this performance, the fund, which Odey AM's Adrian Courtenay manages, is up 7.9% year-to-date. The Odey Special Situations fund was founded . Read More
We are upgrading the Qualcomm shares based on a surprise announcement today that Qualcomm has reached an out of court settlement with Apple. Based on Qualcomm management's projection of $2.00/share earnings increase once iPhones ramp into production with Qualcomm modems inside, we believe there is no or only a slight discount to Qualcomm's licensing fee. In our view, Apple made the concession based on the need to have a 5G iPhone in the market in 2020. Also, in our view, this may signal that Intel's 5G modem may not be production-ready in 2020. Our 12-month target price is now $100 based on 16x FY20E non-GAAP EPS.
KeyBanc
Qualcomm and Apple announced an agreement to dismiss all legal proceedings between the two companies worldwide. Under the settlement, Apple will make a lump-sum payment to Qualcomm regarding the unpaid royalty. The two companies have also reached a six-year license agreement and a multiyear chip supply agreement. We believe challenges at INTC on its 5G modem were a key factor leading to the settlement. We expect the 5G chip supply agreement and the resumption of ongoing licensing royalties to add ~$2.00 in EPS to our F2021 estimates for Qualcomm. We believe this settlement likely will lead to a Huawei settlement, which could add another ~$0.80 in EPS for Qualcomm. While we view the settlement as encouraging and as removing a major overhang for Qualcomm, we remain Sector Weight, as we believe the economic benefit from the Apple settlement is largely reflected in the stock. We see fair value of $75, which is based on 12x our consolidated (+Apple) F2021E EPS of $6.34.
Raymond James
Qualcomm and Apple announced the settlement of their litigation as well as a new licensing and chipset supply agreement. Qualcomm indicated the deal will have a $2 positive impact to EPS, which is very close to our post-settlement estimates. Coupled with our expectation for Qualcomm to have a high share in 5G overall, we believe the deal drives in excess of $7/share earnings power for FY21. While we believe the stock's risk/reward was favorable in the $50s even amid uncertainty prior to the settlement, the stock is still only trading at ~10x that FY21 earnings power. Given greatly reduced uncertainty given licensing agreements with Samsung, China, and now Apple, we think it's reasonable to argue for multiple expansion, and raise our price target to $85.
Credit Suisse
Settlement between Qualcomm And Apple eases the path to 5G
Qualcomm and Apple announced today that they have agreed to dismiss all litigation between the two companies worldwide, resolving the dispute dating back to early 2017. Recall that they had been engaged in a prolonged legal battle across multiple jurisdictions over the value of wireless IP and Qualcomm's business model for monetizing its patents; amid the dispute, Apple ramped Intel as a second LTE baseband supplier for the company's iPhone business. Along with the settlement, the companies have signed a six-year license agreement, effective April 1st, including a two-year option to extend, as well as a multiyear chipset supply agreement. As part of the settlement, Apple will make an undisclosed payment to Qualcomm.
Qualcomm And Apple Implications for INTC
Today Qualcomm and Apple reported that the two companies have settled their royalty dispute, following a roughly two year legal battle that began in early 2017 – and resulted in INTC gaining ~50% share in new iPhone SKUs in 2017 and 100% share of new SKUs in 2018 – ~$1.6bn of iPhone Rev for INTC in CY18 (~2% of Total CY18 Rev). While our CY19 Total Rev estimate of $71.5bn embeds ~$1.5bn of Apple Rev (down ~10% y/y), Apple has agreed to a 6-year licensing agreement and a multi-year chipset supply agreement with Qualcomm, and with Qualcomm noting the expectation for $2 of incremental EPS inclusive of licensing and new product shipments over time.