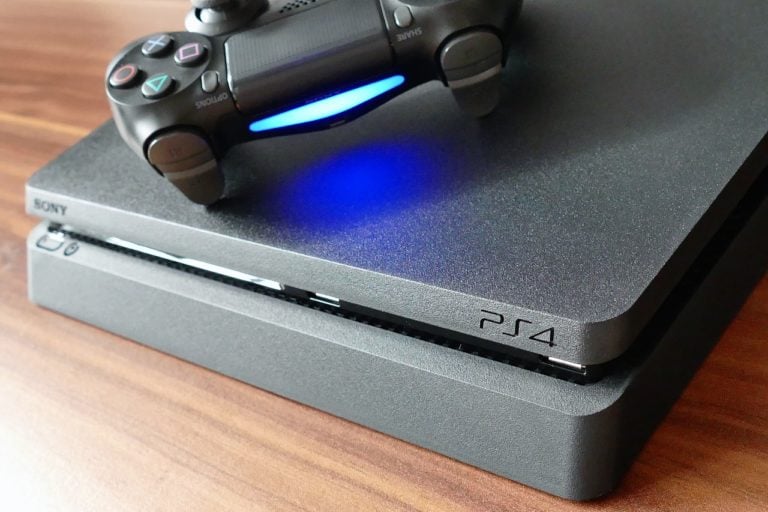 Sony has finally given PS4 players what they have been demanding for years now. The Japanese firm confirmed the development of the PSN name change feature last year, and yesterday it was finally made available to the users. Although it is a useful feature, all games do not support it.
Caveats with the PSN name change
Sony's PSN name change was launched in beta in October, and now anyone can change their PlayStation Network name, either using their PS4 or through a browser. Changing your PSN ID is free the first time, but each change after that will set you back $10 / £8. For PS Plus subscribers, the fee is $5 / £4.
However, Sony warns that not all games may fully support the new PSN name. The company adds that the compatibility issues with some games are not critical, but they could be an unending problem with other games.
The Price is Right With Dimensional Fund Advisors'
ValueWalk's Raul Panganiban interviews Dave Plecha, Global Head of Fixed Income at Dimensional Fund Advisors. In today's episode we discuss Dimensional's approach to fixed income investing. The following is a computer generated transcript and may contain some errors. Q3 2020 hedge fund letters, conferences and more The Price is Right with Dave Plecha, Global Head Read More
"As a result of the preview program, we've found an instance where a game did not fully support the feature," Sony said in a blog post.
Sony says technically any game published on or after April 1, 2018 should support the name change. However, the company has not tested the feature with every game, so issues can be expected.
"Not all games support the online ID change feature, and issues could occur in some games after changing your online ID," the Japanese company warns.
According to Sony, a "large majority of most actively played" PS4 games support the PSN name change feature, but it is still better to be aware of the potential issues one may encounter. The company has provided a tentative list of games which could cause an issue for players to who change their PSN ID.
Issues that can be fixed
Sony has released two lists of games with potential issues: one for "Games with issues identified" and the other for "Games with critical issues."
For the "Games with issues identified," Sony says players may encounter issues like their previous ID remaining visible to other players, their user account unlinking from their game account, and settings returning to default. To address such issues, Sony asks users to link their accounts again and sign out and sign back in.
The games in which users may face such issues are:
Absolver: Downfall
Assassin's Creed IV Black Flag
Big City Stories
Bloodborne
Call of Duty: Ghosts
Crossout
Dark Souls II: Scholar of the First Sin
Dark Souls III
Dragon Quest Builders
FIFA 17 Standard Edition
Gauntlet: Slayer Edition
God Eater 2 Rage Burst
Grand Theft Auto V
Gundam Versus
Guns Up!
Injustice 2 – Standard Edition
Killzone Shadow Fall
Marvel vs. Capcom: Infinite
MLB The Show 17
Naruto Shippuden: Ultimate Ninja Storm 4
Naruto Shippuden: Storm Trilogy
Naruto Storm: Road to Boruto Expansion
NBA 2K19
PlayStation VR Worlds
Rock Band 4
Rocksmith 2014 Edition – Remastered
The Last of Us Remastered
Titanfall 2
Trackmania Turbo
Trove
Uncharted 4: A Thief's End
UNO
Warframe
WipEout Omega Collection
Games with critical issues
For games with critical issues, Sony says a PSN name change may result in players losing their progress or in-game currency. The Japanese company adds that some parts of the games with critical issues may not work properly in both online and offline modes.
According to Sony, the games with critical issues are:
Disc Jam
Everybody's Golf
Just Dance 2017
LittleBigPlanet 3
MLB 14 The Show
MLB The Show 16
MLB The Show 15
ONRUSH
The Golf Club 2
Worms Battlegrounds
Sony advises players of these games not to change their PSN ID if they "wish to continue playing that game without losing its entitlements and achievements which you have already bought or released. It is possible to incur permanent game errors or data loss as a result of using the feature."
Sony recommends all players who change their PSN ID to check all their games "immediately" for any data loss or disruption to gameplay. Players who do encounter issues after the PSN name change can revert to their earlier ID without incurring any charge. All they need to do is visit the "Resolve Online ID issues" section here.
Further, Sony notes that reverting back to the previous ID may not fix all issues, like recovering lost content, progress or functionalities. Sony recommends that players who want to return to their previous ID do so "as soon as possible" because it may impact the functionality, progress and content linked to the new PSN ID.