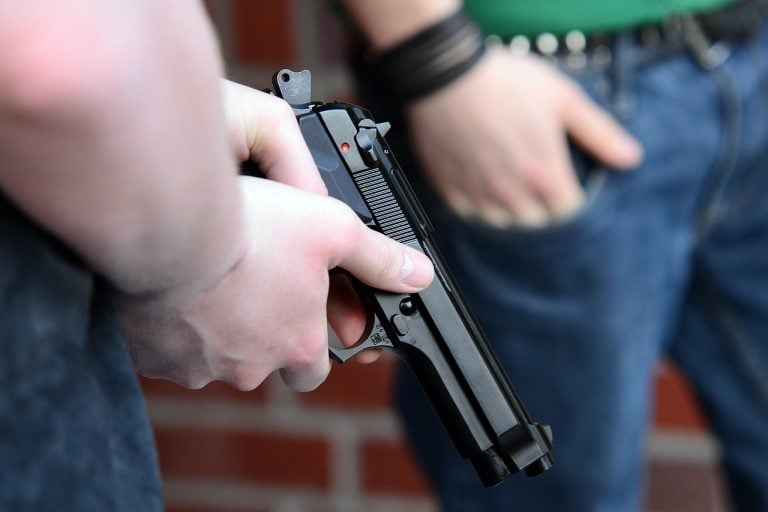 Police Wrongful Shootings Continue Despite Videos – Now a Downloadable Remedy; Free Downloadable Car-Visor Guide Could Keep Teens, Blacks, Others Alive 
WASHINGTON, D.C.  (April 3, 2019) –  Despite the increasing availability of cell-phone video recordings of police encounters, and their use in prosecutions of officers who shot civilians under suspicious circumstances, it appears that convictions for wrongful shootings remains very low, and therefore are little deterrent to wrongful police conduct – according to a recent report in the Washington Post and elsewhere.
Q4 hedge fund letters, conference, scoops etc
Khrom Capital killed it during the first quarter, continuing its strong track record; here are their favorite stocks
Khrom Capital was up 32.5% gross and 24.5% net for the first quarter, outperforming the Russell 2000's 21.2% gain and the S&P 500's 6.2% increase. The fund has an annualized return of 21.6% gross and 16.5% net since inception. The total gross return since inception is 1,194%. Q1 2021 hedge fund letters, conferences and more Read More
But there is now a possible remedy which could help prevent many of these wrongful shootings, and it is available free for download from the Internet  - at http://banzhaf.net/carstop.pdf - announces public interest law professor John Banzhaf who developed it, and who has written extensively on this life-and-death topic.
After all, the major concern is to deter wrongful shootings of civilians by police in the first place, not simply to increase the conviction rate when they do in fact regrettably occur, says Banzhaf, who developed something that every parent of a teen driver, as well as other drivers who may be concerned about being pulled over by police, should download and mount in their car.
In the majority of questionable wrongful shootings by police of both black and white individuals, the individuals either did not fully comply with police directions and/or took some sudden action which could create concern for officer safety and lead to a shooting.
While this does not in any way excuse or justify wrongful shootings which are wrongful, it does suggest that, had the driver and/or passengers acted differently, they might not have been shot.
To help educate and remind all drivers - including those who might be especially concerned because they are young, people of color, or for other reasons - how to act when stopped by police officers so as to minimize any chances of being shot, law professor John Banzhaf, working at the George Washington University Law School, has developed a set of simple and clear guidelines to be clearly displayed in cars.
They are designed to be mounted on both sides of both front-window sun visors where they will be readily visible to the driver and to the front-seat passenger at all times. Copies of the instructions can be downloaded free - at http://banzhaf.net/carstop.pdf - and then printed on any computer printer before being mounted in the car,
While all of the instructions are simple and basic - such as to turn off the car's engine, make no sudden movements, not reach into the glove box without obtaining the officer's permission - it is important that they be immediately available to people who are stopped by the police, since the event can be filled with tension, and all too easily lead to mistakes by a frighted or careless driver or passenger.
Banzhaf notes that pilots and surgeons - who may perform the same landings or surgical operations day after day - now must have and must follow a checklist of things they are required to do.
Young excitable teens, drivers who may especially fear being stopped because of how they appear, and others should have a similar checklist of what they should do directly in front of them when they are stopped, so that they don't have to rely upon their memories, or go rummaging  around in the glove box or elsewhere for this basic and potentially life-saving information, argues Banzhaf.
http://banzhaf.net/ jbanzhaf3ATgmail.com  @profbanzhaf