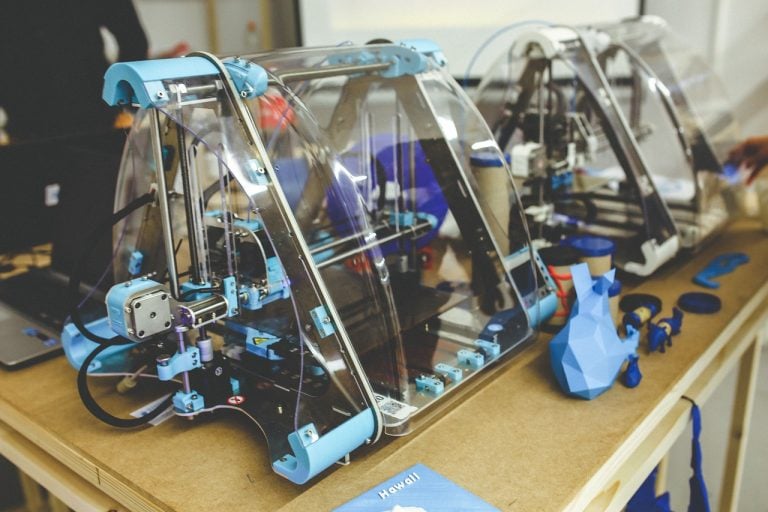 Researchers at Tel Aviv University announced that they have successfully 3D-printed a heart. The Israeli scientists said they printed the heart using biological material and cells from a patient. The news represents a major breakthrough in medicine because previous attempts to 3D-print tissues were only able to print simple tissues or structures which didn't have blood vessels.

Israeli scientists reveal 3D-printed heart
The Israeli scientists published their findings in the journal Advanced Science. While the 3D-printed heart is a major breakthrough, the heart they printed can't actually be used yet. The tiny human heart is only the size of a cherry—or about as big as a rabbit's heart. However, the researchers told Israeli reporters it is an entire heart complete with blood vessels, chambers, ventricles and cells, unlike previous attempts which only printed the basic structure of a heart without these key components.
The scientists behind the advancement told The Times of Israel and Haaretz that their next task is to train the 3D-printed heart to work like an actual heart. At the time of their announcement, the tiny heart was able to contract but couldn't pump blood. In about a year or so, researchers hope to be able to transplant trained 3D-printed hearts into animal models.
Fund Manager Profile: Zhang Hui Of China's Southern Asset Management
Historically, the Chinese market has been relatively isolated from international investors, but much is changing there now, making China virtually impossible for the diversified investor to ignore. Earlier this year, CNBC pointed to signs that Chinese regulators may start easing up on their scrutiny of companies after months of clamping down on tech firms. That Read More
According to Bloomberg, the project's director describes their 3D-printed heart as "completely biocompatible" with the patient. They want to use the patient's own tissues to reduce the risks of their body rejecting the organ.
Here's how they 3D-printed a heart
To create the heart, researchers extracted fatty tissue from a patient and split it into cellular and non-cellular parts. The Israeli scientists then reprogrammed the cells to transform them into stem cells, which they said then became heart cells. The non-cellular components became a gel which acted as a sort of "bio-ink" they could use to 3D-print the heart.
According to Haaretz, the process of printing an organ occurs in three phases. In the pre-print phase, the organ is scanned using a process like an MRI. The second stage is actually printing the organ one layer at a time, while the third is "maturing" the 3D-printed organ or training it to work the way a real one works.
3D-printed organs are already being used at medical schools for training. Doctors also sometimes use 3D-printed organs to help them plan a complex surgical procedure.
The end of organ donation?
Israeli scientists envision the eventual end of organ donation programs. In fact, they think hospitals could routinely employ the use of organ printers in as little as 10 years. However, they expect hospitals to start with organs that are easier to print. They also expect the first tests on humans to involve 3D-printed parts of a patient's heart to patch damage rather than an entire heart.
For now, 3D printers are limited in their ability to print organs large enough for humans. Scientists must figure out how to expand the cells they use so the tissue will be large enough to print a heart big enough for a human patient. 3D printers also lack the resolution necessary for printing all the tiny blood vessels. It could take years before a 3D-printed heart could be used for a real transplant in a human, and it's unclear whether this will ever even be possible. However, it is a breakthrough that they were able to print a heart with blood vessels. Hearts in particular have also been difficult to 3D-print because of how complex they are and the pressure it must be able to withstand as it pumps blood throughout the body.
Updated on