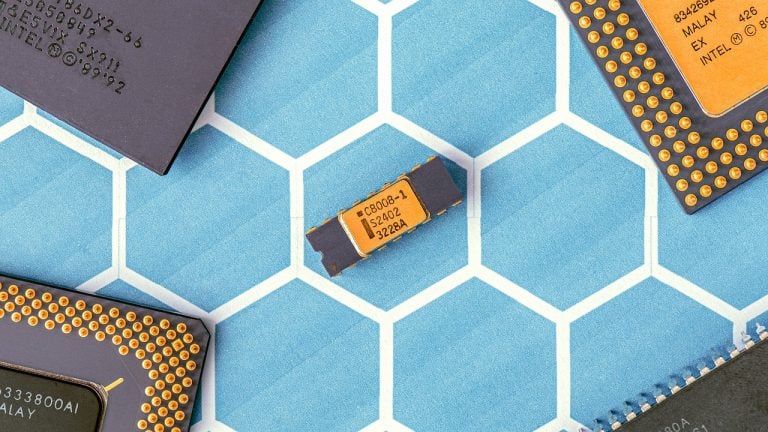 After years of legal battles in several countries around the world, Apple and Qualcomm announced a surprise settlement on Tuesday. The two companies also signed a six-year licensing agreement – which could be extended by another two years – as part of the settlement. In a related development, Intel said in a press release that it would stop developing 5G modems for smartphones.
Apple didn't want any further delay in the delivery of 5G modems
Intel's announcement came just hours after Apple and Qualcomm decided to settle their dispute. It's unclear whether Intel ditched its 5G ambitions because of the Apple-Qualcomm settlement or the iPhone maker decided to make peace with Qualcomm after Intel decided to stop further work on 5G modems.
Apple and Qualcomm announced their settlement just when their lawyers were presenting opening arguments in the courtroom in Southern California. As the legal battle with Qualcomm dragged on over the years, Apple started reducing its reliance on Qualcomm by using Intel modems in some iPhones. Apple and Intel were also working together to develop 5G modems for the 2020 iPhones.
David Einhorn At The 2021 Sohn Investment Conference: Buy These Copper Plays
There's a gold rush coming as electric vehicle manufacturers fight for market share, proclaimed David Einhorn at this year's 2021 Sohn Investment Conference. Check out our coverage of the 2021 Sohn Investment Conference here. Q1 2021 hedge fund letters, conferences and more SORRY! This content is exclusively for paying members. SIGN UP HERE If you Read More
Intel's first 5G modems were supposed to ship with 2020 iPhones. But recent reports suggest the company was going to miss its deadline, which means if Apple relied on Intel, it would not be able to launch a 5G iPhone until 2021 at the earliest. It could have put Apple on the back foot because almost every major Android vendor has either launched or is going to launch 5G phones this year.
It's possible that Apple wasn't happy with delays on part of Intel. According to Nikkei, Apple had grown concerned about Intel's ability to deliver 5G modems for 2020 iPhones in time. So, the tech giant might have been looking for 5G modems elsewhere. The options were modems from MediaTek or Samsung.
According to UBS Securities analyst Timothy Arcuri, Apple was highly unlikely to partner with either (MediaTek or Samsung) of them for 5G modems. Apple has its own team of nearly a thousand engineers working on an in-house 5G modem, but that's unlikely to arrive anytime soon.
Now that Apple has made peace with Qualcomm, it can manage to launch 5G iPhones using Qualcomm modems in 2020. The iPhone maker was Intel's biggest opportunity to grab a piece of 5G smartphone modems. Now that Apple has settled its disputes with Qualcomm and signed a six-year licensing agreement, it made little sense for Intel to keep investing in technologies with no clear path to profitability. Instead, it could invest its resources in other futuristic technologies.
Intel CEO Bob Swan said in a statement that the chipmaker didn't "expect to launch 5G modem products in the smartphone space, including those originally planned for launches in 2020." The company decided to quit the project because "it has become apparent that there is no clear path to profitability and positive returns." It will continue to make 4G modems for Apple, though.
Swan said he was excited about the "opportunity in 5G and the 'cloudification' of the network." Intel will explore opportunities for 4G and 5G in PCs, Internet of Things, and other devices. It will also continue to invest in its 5G network infrastructure business. Following the announcement, Intel shares jumped 4% to $58.97 in after-hours trading on Tuesday.
A big win for Qualcomm
Coming back to the Apple-Qualcomm saga, the Cupertino company will pay Qualcomm an undisclosed amount as part of the settlement. They have also agreed that Qualcomm chips will be used in iPhones in a multi-year supply agreement. Originally, the legal battle began in 2017 when Apple accused Qualcomm of using its dominant position in the chip market and demanding exorbitantly high royalties for even its basic patents.
Qualcomm slapped counter lawsuits on Apple. The legal tussle led to the ban of several iPhone models in China and Germany. The settlement is a big victory for Qualcomm. Had Apple won the case, Qualcomm might have been forced to change its business model. The chipmaker will also get to supply 5G modems to Apple, boosting its revenues.
The iPhone maker makes its own A-series application processor for iPhones, but relies on Qualcomm and Intel for network modems. The latest iPhones – iPhone XS, XS Max, and iPhone XR – run Intel modems because Qualcomm had refused to supply chips to Apple. The Cupertino company will now start using Qualcomm modems again.