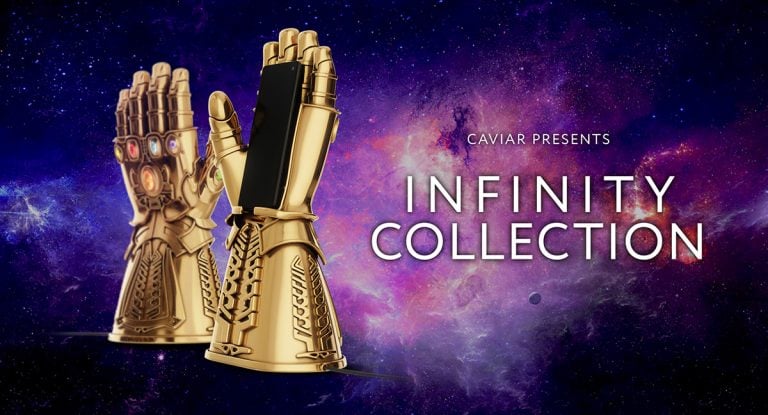 Infinity Gauntlet was transformed into a charger – specifically to the premiere of  "Avengers: Endgame"
The Russian luxury brand of smartphones and accessories Caviar created the Infinity Gauntlet – specifically for the release of the final part of the Avengers movie. The extraordinary souvenir presents nothing but a wireless charger. Besides that, the brand introduced a special series of iPhone XS "Infinity" dedicated to Iron Man, Hulk, Thor and Captain America.
Investing in the Next Generation of Emerging and Frontier Markets with Maurits Pot
ValueWalk's Raul Panganiban with Maurits Pot, Founder and CEO of Dawn Global. Before this he was Partner at Kingsway Capital, a frontier market specialist with over 2 billion AUM. In the interview, we discuss his approach to investing and why investors should look into frontier and emerging markets. Q2 2021 hedge fund letters, conferences and Read More
The whole world is captured by the premiere of the movie "Avengers: Endgame"; a tremendous struggle of the good and evil in the conditions when the whole world lies in ruins keeps the minds of all Marvel fans on the toes – what will come next?
Caviar didn't stay aside from the overall agio and introduced an exclusive development that may become a true precious trophy for the lovers of Avengers – this is the Infinity Gauntlet covered with gold and decorated with six semi-precious stones: topaz, chrysolite, amethyst, garnet, citrine and amber. The accessory is 30 centimeter high and absolutely identically repeats the design of Thanos glove.
However, besides the impressive design, the accessory can be proud of its useful functionality, specifically the function of a wireless charger! To charge an iPhone, you need to "put" it into the gauntlet palm!
For the Avengers fans Caviar also create the series of iPhone XS "Infinity" with superhero designs: each of them is dedicated to one of the Avengers – Thor, Hulk, Captain America, and Iron Man. The designs are made based on the tandem of the black composite onyx and titanium; each of them is decorated with a recognizable element of the hero.
"The release of the final of the Avengers is a great event in the world of the mass culture and we didn't want to stay aside as we, after all, love Marvel, too! For all superheroes fans we developed a series of iPhone designs and besides that – a real Infinity Gauntlet that works as a wireless charger. Our masters had to put all their efforts, but let's agree, was it worth it?" – The brand's representatives comment the release of the new products.
The cost of the Infinity Gauntlet is $7 700 US.
Prices: https://caviar.global/caviar-iphone-11-11plus/infinity 
Contacts:
Vsevolod Podprugin
marketing manager
Smart Luxury Group Ltd
Skype: podprugin.v
Whatsapp/Telegram: +79101455371