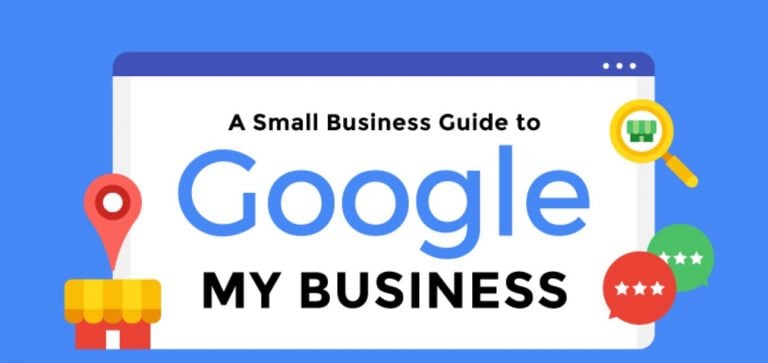 Even if you were a Google+ user, you probably weren't heartbroken when Google closed it down in April. Aside from a handful of 'enterprise' users utilizing it for their internal networks, it never really caught on. But Google proper remains a giant, and each time the company chops one arm off it's only because they're busy developing another. In fact, Google My Business – the alternative to Google+ that's being touted to companies who were using Plus for their public profile – sprouted some time ago. It's only now that Google+ has been retired that full efforts are being made to make Google My Business a more serious proposition for company owners.
Sabrepoint Capital Is Shorting SPACs For 2021
Sabrepoint Capital Partners was up 16.18% for the fourth quarter, bringing its full-year return to 27.49% for 2020. The S&P 500 Total Return Index gained 17.4% during the year. The fund with $300 million in assets under management reports that its long positions contributed 55.2% to its 2020 return, while its shorts subtracted 16.7%. Q4 Read More
[REITs]
Q1 hedge fund letters, conference, scoops etc
Getting serious about search
And businesses should be serious about it. Organic search is still a big thing. A somewhat startling 85% of customers will trust an online review just as heartily as a recommendation from a friend. Four out of five consumers use search on a local basis to find businesses in their area.
When your business pops up in such a search, you're in a much stronger position if you're the one who put it there. While you don't want to be the exclusive tooter of your company's horn, a Google My Business profile incorporates customer reviews and questions-and-answers so it looks just as reliable as regular search results. The difference is, when you have a Google My Business profile you look more professional – and you get to add your vital details in a format that is extremely usable for search users.
How to establish a Google My Business Profile
You can establish a Google My Business profile in under an hour. You can make it look brilliant in a single morning. Of course, after that you need to maintain it regularly just like any social profile – but we'll come to that later.
To get started, click google.com/business and hit the 'Start Now' button. Type in the name of your business, and if the predictive text brings it up then you know somebody has already started to put your profile together. Perhaps it was a helpful customer, or a colleague. Perhaps it was you who started to do it five years ago when the service was first released, and you've forgotten all about it. That tends to happen with internet profiles!
Anyway, select your business if it comes up, and if not then finish typing the name and begin a new profile. You'll next get the chance to add location details, which is one of the most important aspects for local businesses. But you can also clarify if your business is not location-specific, or the extent to which you cater for other geographic areas. If it's a home business, you might want to skip entering your address details so you don't get any unwelcome visitors.
When it comes to choosing a category for your Google My Business business, put yourself in the mind of your customers. You only get to pick one of Google's pre-filled categories, so choose one that potential customers are most likely to be thinking of when they search for your product or service.
How to decorate your profile
It can be very rewarding to construct your profile, once it is up, as it makes you think about all you've done to establish your business so far. Enter the details as requested by Google, including a short text describing who you are, what you do, and how you do it.
Include images of your storefront if you have one. If not, impressive pictures of the interior of your premises or product can work. Upbeat photos of yourself or your staff can also make the business look welcoming and professional. If you have a logo, use it; if not, it could be time to get one! Hire a freelancer or use a service like freelogodesign.
Maintaining your Google My Business profile
The internet is a living beast and nothing looks more off-putting to potential customers than a profile that hasn't been updated for months or years. Attend your profile daily if possible, and no less often than once a week, to add a status update, answer messages and questions, and respond to reviews. Stay professional, friendly, and humble, and you will seem just the business for the job when customers search you out.
It's also worth running your eyes over all the business details that you added, as these can be altered by other users and you may need to change them back.
How to claim your business if it's already been taken
Going back to the possibility that your company already has a Google My Business listing, it's usually quite straightforward to sort out. It was probably set up by a predecessor, and they'll be all too happy to hand over the reins to you – you just need to figure out who it was!
To do so, click Request Access on the verification message and you will be presented with a form to fill in with which you can make your claim. When you send this off, the person currently verified for your business will receive an email giving them the chance to contact you or hand their permissions over to you.
If the unlikely happens and they refuse to do so, you can begin an appeal.
Once Google My Business accepts that you're the right person for the permissions, it will verify you by contacting you with a code. This might come by snail mail, phone, or email, depending on the nature of your business and your personal preference.
It really is that easy – so there's no excuse not to get started. Are you going to be up top when customers search for your product or service?