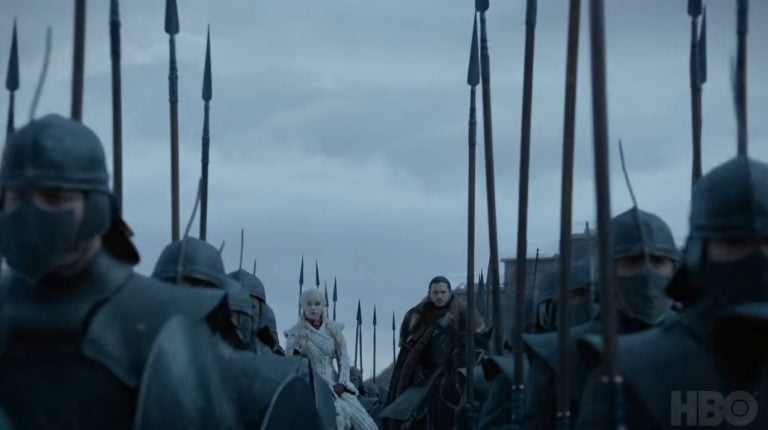 Game of Thrones Season 8 Episode 2 Attracting Online Viewers
The latest episode of Game of Thrones is finally available to watch online. Game of Thrones Season 8 Episode 2 can be viewed with an HBO subscription, or through the Now TV stick. Thanks to these handy devices and subscriptions you can keep up with the hottest show on TV.
Since its inception Game of Thrones has been one of the most followed shows in history. It has attracted viewers from around the world, and its ratings remain extremely high. Countries like Pakistan, India, the UK, and Australia all have incredibly large audiences following the show. The US, of course, has also maintained a huge online audience. Game of Thrones Season 8 Episode 2 aired on HBO on Sunday. However, the air times come at crazy hours for those in places like the UK, where it aired at 2 in the morning. Now, viewers are looking to stream online so they don't have to be up all hours of the night to find out what happens next.
Mohnish Pabrai Returns 10.1% In 2020, Changes Strategy [2020 Letter]
Mohnish Pabrai's flagship hedge fund, the Pabrai Investment Fund II, returned 29.6% in the second half of 2020. Following this performance, the fund returned 10.1% net for the year, underperforming the S&P 500 but outperforming the Dow Jones Industrial Average, which returned just 9.7%. According to a copy of the investment manager's year-end letter to Read More
Ways to Watch
There are several ways to watch Game of Thrones according to Games Radar, and you may find that you can utilize one of them to keep your curiosity satisfied. Of course, in the US, it is available to watch on HBO during its scheduled air times. In the UK SkyAtlantic will also be airing the popular show. However, there are a number of ways to view the show online.
HBO offers an online subscription service which will allow you to view the show any time that is convenient for you. You can choose to pay a monthly fee for an ongoing subscription to watch Game of Thrones Season 8 Episode 2. You may also opt for a Now TV subscription, which provides you the ability to watch and stream online. Remember that in some countries you may need to use a VPN to accomplish this if the content is not available where you live. The VPN allows you to mask your ip address and tells the show's server you are in another location.
Pick Your Poison
No matter which way you choose to watch or stream Game of Thrones Season 8 Episode 2 you are certain to be kept on the edge of your seat throughout the show. If you need to go back and catch up by watching the first episode, which aired last week then a streaming service is the way to go. Grab some popcorn, turn off the lights, turn up the sound, and let the games begin.