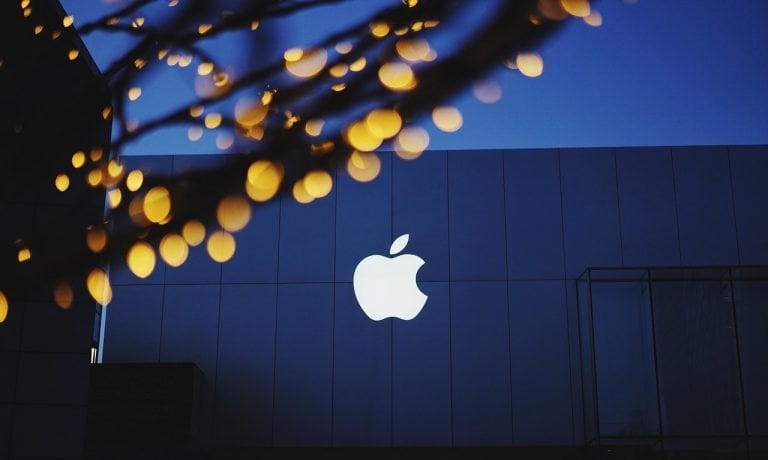 Many Apple fans were left disappointed a couple of weeks back when the company officially canceled the AirPower Charging Mat. Apple noted that the product didn't to meet its standards. It seemed a fair decision for the end buyers as well as there is no point in having flawed or under-performing products.
Flop products from Apple
This is not the first time that Apple has canceled a product. Canceling products before or soon after their release is not a new thing in the rapidly changing tech world. In fact, canceling products often leads to better products in the future.
Since its early days, there have been a few failed Apple products that the company canceled either before or soon after their release. These failed Apple products existed years ago, even before the debut of the first iPhone.
Deprival Super-Reaction Syndrome And Value Investing
Deprival Super-Reaction Syndrome And Investing. Part four of a short series on Charlie Munger's Human Misjudgment Revisited. Charlie Munger On Avoiding Anchoring Bias Charlie Munger On The Power Of Prices The Munger Series - Learning . . . SORRY! This content is exclusively for paying members. SIGN UP HERE If you are subscribed and having an Read More
One such product is the Newton, which was reportedly a personal digital assistant. There are reports that the company took almost six years to develop it, but eventually scrapped it. One of the primary features of the gadget was its ability to recognize handwriting. A user could write on its screen with a stylus.
Apple even developed a separate OS for it, called NewtonOS. Steve Jobs canceled it in 1998 after his return to the company. The Apple Newton was believed to be overpriced and suffered from several glitches, resulting in slow sales. Jobs, however, applied its concept to the iPhone and iPad, and even used Newton's handwriting recognition in the MacOS.
A console and digital camera as well
Next in the list of failed Apple products was a gaming console – yes Apple had a gaming console once – called Pippin. Apple made it in partnership with a Japanese toy company Bandai. The console, or a stripped down version of Macintosh for gaming, was released in 1996 with four games and a modem for internet connectivity. It doubled as a network computer and came with 14.4 kbps modem.
However, the product failed to gain popularity primarily due to its hefty price tag of $599 and competition from Sony PlayStation and Sega Saturn. Other consoles were lower priced and offered a bigger selection of games. Reportedly the company sold only 40,000 units of the 1,000,000 units produced initially. Jobs canceled the product upon his return.
Another product that Apple canceled in the 90s was the QuickTake camera. Released in 1994, it was among the first digital cameras to hit the market. Again its hefty price tag, lack of features and competition from players like Kodak, Canon and Fuji led to its downfall.
Apple's QuickTake was priced at $749 and had no focus, zoom, and preview screen. Its storage was limited to just 32 photos. Apple tried to address the shortcomings by releasing more models at a lower price; the improvements, however, were not enough to pull the crowd. Jobs scraped the product upon his return.
Another flop Apple product was the G4 Cube. It was priced like a computer at $1599, but came without a display and required external speakers. Though it won favorable reviews, its sales never took off. Apple finally discontinued the box (measuring 8x8x8 inches all around) in 2001.
Failed Apple products during the Jobs era
Not all failed Apple products were in the 90s, there were some during the Jobs era as well. In 2007, Apple was known to be working on a cellular version of the MacBook Pro. Though the product was never released, one prototype was available on sale as "for parts only" in 2011. The device had a built-in antenna near the display and SIM card slot on the logic board.
Apple also tried replacing the home stereo system with a device named the iPod Hi-Fi in 2006. It was a stereo system with the ability to play music directly from the user's iPod. The device housed the iPod on top, but looked bulky and was super expensive as well. Moreover, it lacked an AM/FM radio and its remote also lacked features. As well, it didn't support non-Apple audio devices. Though the sound quality was good, its super premium price tag of $349 led to its downfall.
Another product that features among the list of failed Apple products is the Twentieth Anniversary Mac. It came with almost everything that you would want in a computer – LCD display, leather palm rests, a Bose sound system, a CD-ROM drive, FM radio and a TV tuner. However, it was very expensive as well, with a price tag of $7500 at its launch. It didn't sell well and a year later, Apple had to reduce the price to $1,995 to clear the stock.