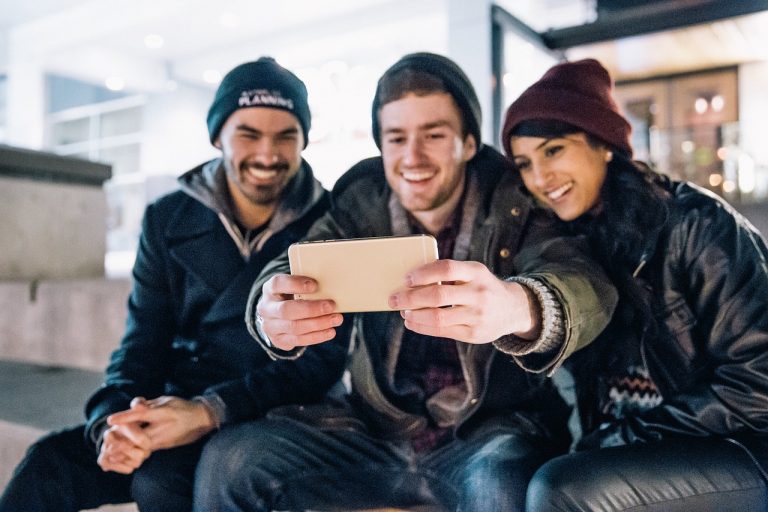 Euclidean Technologies letter to investors for the first quarter ended March 2019, titled, "The Euclidean Fund For Cancer Research."

Q1 hedge fund letters, conference, scoops etc
The equity market's sharp rebound from last year's late drop reflects just how much more volatile stock prices are than their companies' underlying earnings. In the midst of investors' changing perceptions of macro developments—and the volatility that results—Euclidean steadily applies our best understanding of history's lessons regarding what makes for sound long-term equity investing. As we do so, we hope the data and perspectives we share in these letters have helped you maintain a long-term perspective during the market's recent gyrations.
[Exclusive] ExodusPoint Is In The Green YTD Led By Rates And EM/ Macro Strategies
The ExodusPoint Partners International Fund returned 0.36% for May, bringing its year-to-date return to 3.31% in a year that's been particularly challenging for most hedge funds, pushing many into the red. Macroeconomic factors continued to weigh on the market, resulting in significant intra-month volatility for May, although risk assets generally ended the month flat. Macro Read More
Euclidean is always looking for ways to innovate and improve. Our energies are primarily focused on using machine learning to look at more data and test new hypotheses, which we hope lead to improvements in how we invest. More recently, we have also become interested in exploring alternative business models and ways for Euclidean to have a greater societal impact.
In this letter, we write about an innovation along these lines that we think you will enjoy learning about. It has to do with a second Euclidean offering, named the Euclidean Fund for Cancer Research. Launched last year, this fund has a social purpose at its core, such that the majority of the dollars that would otherwise flow to us (the investment manager) will instead be directed to support cancer research. To learn a little about the backstory, our vision for the fund, and how the fund fits into the overall Euclidean business, please read on.
Euclidean's vision
A few years ago, we wrote about our vision for Euclidean. At that time, we talked about our aspirations for building a winning culture and earning the privilege to work with investors who shared our beliefs and long-term perspective. We also made this statement:
Today, the opportunity to marry data, sound thinking, and systematic process is being realized in almost every industry. At Euclidean, our focus is squarely on applying this opportunity to long-term equity investing... Our aspiration is to become widely recognized as the most thoughtful and high-performing practitioner of history-based, systematic value investing.
We still have quite a bit of work to do to live up to this vision. Moreover, over time, our sense of what it means to be thoughtful in the context of Euclidean has become more expansive. We have come to believe that word should not only reference the ways we do research, and evolve, implement, and oversee our investment process. Thoughtfulness for Euclidean must also refer to the way we serve all stakeholders, including our investors obviously, but also the people and community around us.
The Inspiration - The Euclidean Fund for Cancer Research
We have a long relationship with an investor who has multiple myeloma, a blood cancer that affects the cells in bone marrow. Thankfully, due to incredible, recent advancements in managing multiple myeloma, he has had successful treatment. As you might expect, however, the experience greatly impacted him and how he thinks about the world.
Just over a year ago, this investor asked us, "Could you be doing some good for society along the way as you build Euclidean?" This was an interesting question. It has always seemed that the standard model of "giving back" in the money management business has two components. The first is paying it forward by sharing insights with others through communications, published research, and conversations. We try to do our part there. A second part is working to become really successful, to accumulate a lot of wealth, and then—later in life—to give that wealth away. Well, this conversation made us wonder how we might make an impact sooner, using our skills and infrastructure to improve the world along the way, as we build Euclidean.
As we spent time on this idea of giving back, cancer research increasingly felt like the right place to focus. In addition to the inspiration from our investor, we—probably like most of you—know quite a few people who have fought, are fighting, or have lost their battles with cancer. Two incredible individuals whom we worked with at our prior company, and who deserve credit for much of that company's success, passed away from esophageal cancer and breast cancer, respectively. Close friends and members of our immediate and extended families are also navigating their own cancer diagnoses.
And yet, we are hopeful. Current threads in cancer research have great potential to save lives and, if pulled forward just a few years, may make a big difference for people we love. So we felt it would be worthwhile to put our resources toward this end.
Applying the idea
We have always been interested in launching a more diversified and scalable fund, with lower fees. We decided we might marry that interest with this new idea for a fund that supports cancer research. We also thought there might be an opportunity to take a different route from what other social impact funds have done.
There has been a recent trend toward impact investing. Often, this involves funds investing in companies that operate favorably on whichever dimension matches the fund's focus (for example, climate change, good corporate governance, and so on). While we like the intent behind many of these socially oriented funds, we wonder about the performance cost associated with decisions to materially constrain the universe of potential investments. So we decided to take a different approach.
Instead of building a fund to invest in the relatively narrow universe of companies directly involved with cancer research, our idea is to bring a value fund to market that maintains a very wide investment universe and expresses its social purpose in a different way. Simply put, we decided to donate a majority of the fund's "fees" to research in search of a cure for cancer. And we structured the fund so that those donations would be credited back to our investors such that they might deduct those contributions from their taxable income. [1]
We hope the result is an economical structure that people feel great about embracing, and an investment process that will help our investors compound their cancer-related giving at the same rate that they compound their wealth over the long term.
How This Works
We constructed a fund that is value-oriented but decidedly different and somewhat less concentrated than Euclidean Fund I. Unlike in Euclidean Fund I, where we invest significant resources using machine learning to form our investment process, here we oversee a simple factor approach for buying what we believe are good companies at good prices. Also, we are focusing this fund on slightly larger companies. We made these design decisions because we believe they will enable this fund to deliver attractive long-term returns and scale to a considerable size, all while appealing to fee-sensitive investors.
You might think of this approach as being in the spirit of Greenblatt's Magic Formula, but with some distinguishing nuances. Specifically, for the Euclidean Fund for Cancer Research we:
Rank all companies on both their earnings yields, using a version of owner earnings in relation to enterprise value, and their returns on invested capital.
Sum the ranks by giving majority credit to earnings yield and somewhat lesser credit to returns on invested capital, and use that combined rank to sort the universe.
Use discretion (human oversight) to select approximately 80 holdings [2] out of the top 150 opportunities as ranked by the model. This discretion is intended to be constrained to a checklist style of evaluation where we attempt to avoid bad actors, pass on highly leveraged companies, consider corporate events that are not yet reflected in the data, and rule out opportunities where there is good reason to believe that a company's reported financials do not accurately represent a company's ongoing business operations. In addition, we use oversight to limit industry concentration.
Finally, being sensitive to the tax impact on our investors, we attempt to hold positions with gains for at least a year. For companies that fall in rank due to declining fundamentals and that have losses, we attempt to sell them in less than a year so that our investors can offset short-term gains they may have sourced elsewhere.
With regard to fees, we set an annual management fee of 35 basis points and established the donation component such that the fund will make—once at scale—a 50 basis point donation to cancer research each year. [3] From our investors' standpoint, they might think of this as a value fund that costs 85 basis points, but where the majority of that cost flows to a cause that is meaningful to them and the charitable credit goes to them.
Regarding the specific threads of cancer research we hope to support, we intend to be very responsive to the particular wishes of our limited partners. So if an investor in this fund has an interest in research relating to pediatric cancers, then we will endeavor to make sure at least that investor's pro rata share of the fund's donations goes toward pediatric cancer research. Over time, as the fund's donation capacity grows, we will think through how and when to establish an advisory board to make sure we are directing the fund's donations to researchers and institutions making the biggest impact.
***
Given our vision and aspirations, launching the Euclidean Fund for Cancer Research feels like a logical step. It allows us to explore a new business model that we believe uniquely aligns investor, manager, and societal interests. Also, it has added a deeper level of meaning to the work we do each day, helping us achieve our long-term vision for Euclidean and providing investors with a new way to contribute to an important cause. As we pursue this new endeavor, we will consider ways to apply what we learn to Euclidean Fund I and other initiatives we may pursue in the future.
In the meantime, we would appreciate your feedback on the new fund, welcome your interest if you would like to learn more, and value your help in introducing what we are building to others who might find it compelling.
Best regards,
John & Mike
---
The opinions expressed herein are those of Euclidean Technologies Management, LLC ("Euclidean") and are subject to change without notice. This material is not financial advice or an offer to purchase or sell any product. Euclidean reserves the right to modify its current investment strategies and techniques based on changing market dynamics or client needs.
Euclidean Technologies Management, LLC is an independent investment adviser registered under the Investment Advisers Act of 1940, as amended. Registration does not imply a certain level of skill or training. More information about Euclidean including our investment strategies, fees and objectives can be found in our ADV Part 2, which is available upon request.
---
[1] The extent to which an investor can deduct the value of these charitable deductions is determined by his or her own unique tax situation.
[2] We have built the portfolio over time, beginning with 28 positions in May 2018 and gradually expanding to 78 current positions. Our intent is to get to 80 positions and then keep the fund in the range of 80-100 positions over time.
[3] The donation component is being phased in, beginning with a 10 basis point annual donation when the fund has greater than $10M in assets and scaling to 50 basis points when the fund has greater than $50M in assets.
Updated on