DoubleLine International Fixed Income webcast for the month of April 2019, hosted by portfolio managers Su Fei Koo and Valerie Ho.
TAB I – Macro Outlook
International Fixed Income
Global Macro Drivers
Q2 Hedge Funds Resource Page Now LIVE!!! Lives, Conferences, Slides And More [UPDATED 7/3 17:55 EST]
Simply click the menu below to perform sorting functions. This page was just created on 7/1/2020 we will be updating it on a very frequent basis over the next three months (usually at LEAST daily), please come back or bookmark the page. As always we REALLY really appreciate legal letters and tips on hedge funds Read More
 Global growth uncertainty
More accommodative Central Banks
China growth deceleration
Brexit
Q1 hedge fund letters, conference, scoops etc
International Fixed Income
Falling Global Growth Expectations
Source: International Monetary Fund (IMF), DoubleLine
International Fixed Income
Federal Reserve's Summary of Economic Projections

Source: Bloomberg, DoubleLine
GDP - Gross Domestic Product, PCE - Personal Consumption Expenditure
International Fixed Income
Changing Fed Communication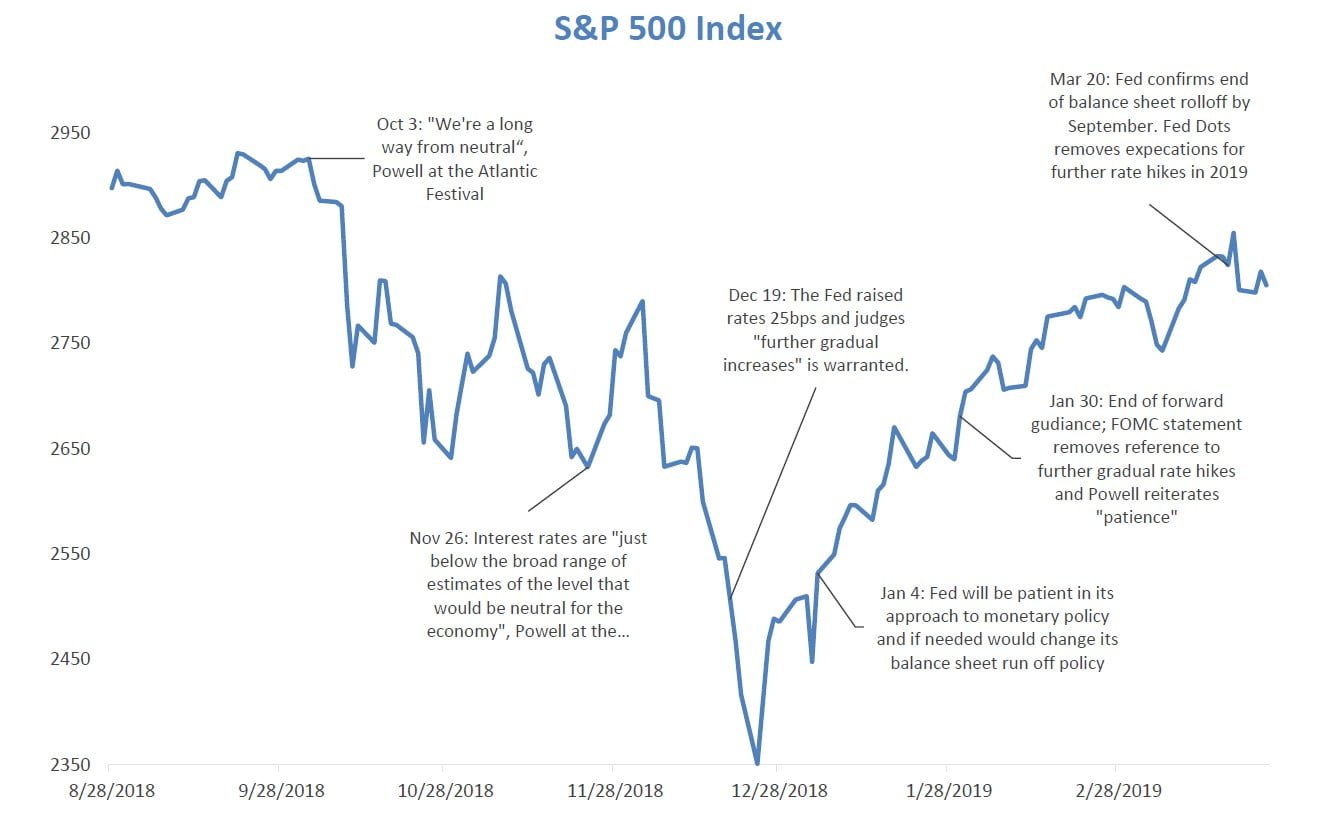 Source: Bloomberg, DoubleLine
International Fixed Income
Hikes Implied by Fed Fund Futures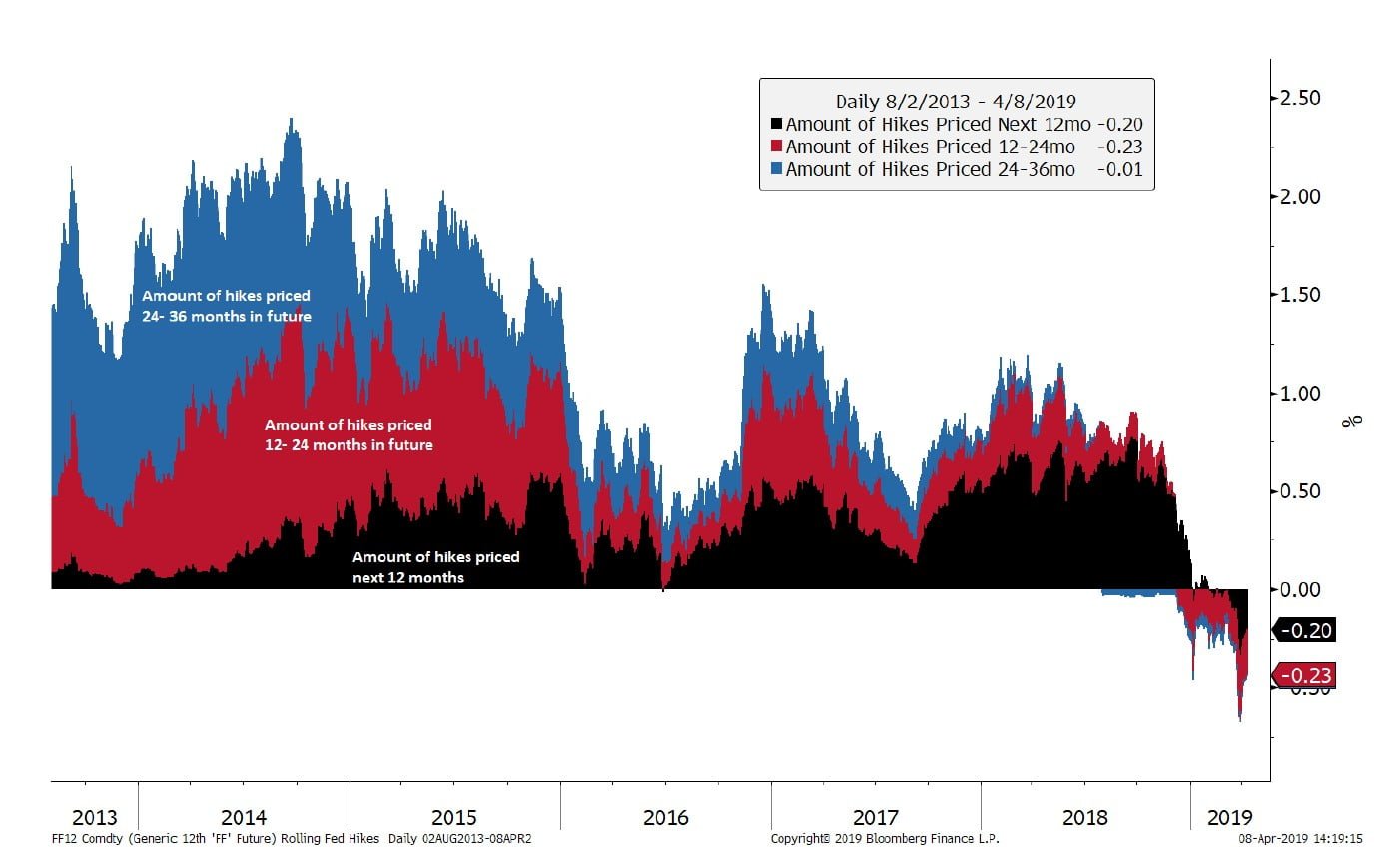 Source: Bloomberg, DoubleLine
International Fixed Income
More Accommodative Central Banks
Developed Market Central Banks Have Turned More Accommodative
ECB - Extended forward guidance stating that interest rates are expected to remain at their present levels at least through the end of 2019, slashed its growth forecast for 2019 to 1.1% from a prior 1.7% estimate, and offered a 2 year liquidity injection for banks through a TLTRO-III.
BoJ - Committed to Yield Curve Control and is unlikely to change its policy course until after the planned October consumption tax hike
BoE - On hold and watching for Brexit risks
BoC - Softened its hiking bias, highlighting a sharper than anticipated slowdown in the 4th quarter. The outlook continues to warrant a policy rate that is below the neutral range, dropping previous guidance that the interest rate would need to rise over time.
RBNZ - Took a dovish turn and stated the more likely direction of the next OCR move is down vs the previous February statement where the bank introduced symmetric forward guidance.
RBA - Turned more dovish, seeing downside risks to the global economy amid trade uncertainty and balancing a weak housing market with a strong labor market.
International Fixed Income
Falling G10 Rates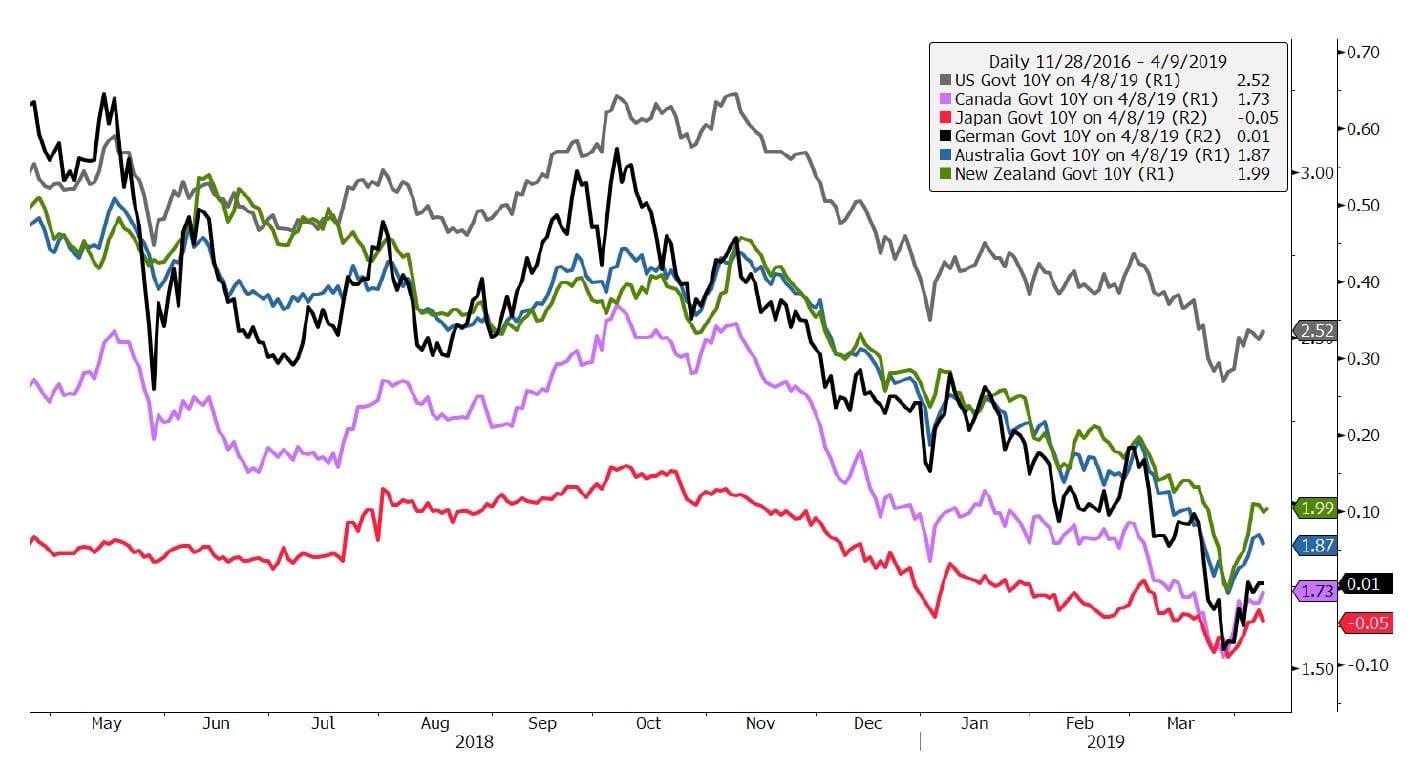 Source: Bloomberg, DoubleLine
International Fixed Income
China Economic Activity Slowing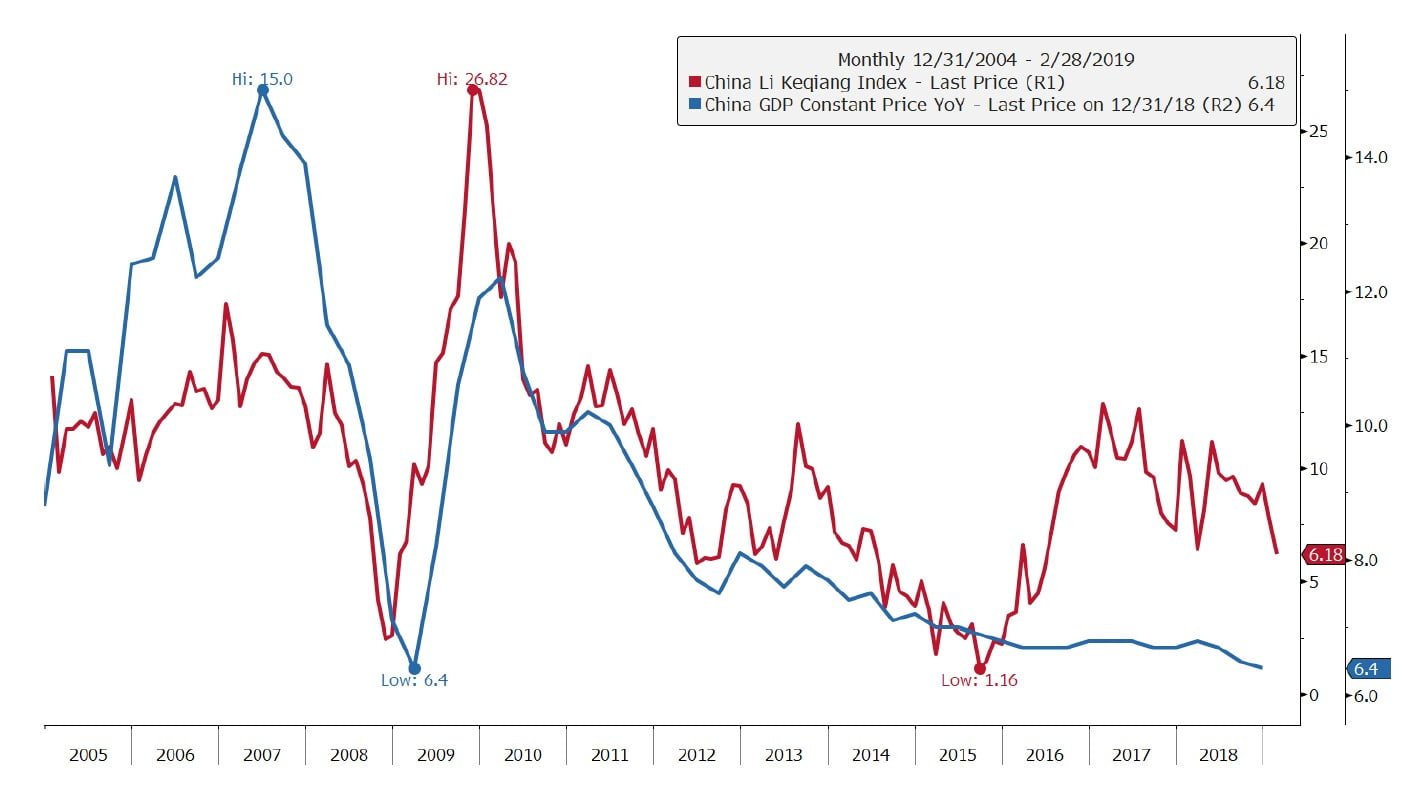 Source: DoubleLine, Bloomberg
China Li Keqiang Index consists of the change in bank lending, rail freight and electricity consumption; China GDP annual percentage change; Eurozone Real GDP year-over-year: Gross domestic product (GDP) measures the final market value of all goods and services produced within a country. It is the most frequently used indicator of economic activity. The GDP by expenditure approach measures total final expenditures (at purchasers' prices), including exports less imports.
See the full slides below.