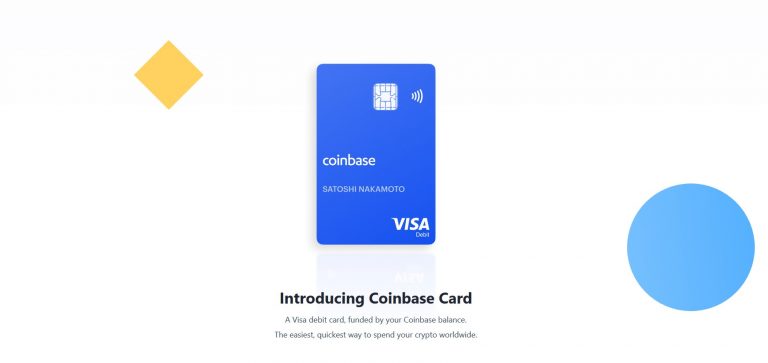 Coinbase, the cryptocurrency exchange company, has recently announced the launch of their new Coinbase Card for their UK customers. The Coinbase card will function as a Visa debit card allowing users to spend crypto with the ease of a typical banking card.

The new card will allow UK Coinbase Customers, who have available crypto balances, the opportunity to make in-store and online purchases using bitcoin, ethereum, litecoin, and more. The card possesses all the features of a typical debit card allowing users to make purchases in millions of locations around the world as well as make cash withdrawals from ATMs. The Coinbase card will convert any cryptocurrency within the users account into fiat currency, in this case, GBP.
[REITs]
[Exclusive] ExodusPoint Is In The Green YTD Led By Rates And EM/ Macro Strategies
The ExodusPoint Partners International Fund returned 0.36% for May, bringing its year-to-date return to 3.31% in a year that's been particularly challenging for most hedge funds, pushing many into the red. Macroeconomic factors continued to weigh on the market, resulting in significant intra-month volatility for May, although risk assets generally ended the month flat. Macro Read More
Q1 hedge fund letters, conference, scoops etc
The card will also be rolled out with a Coinbase Card app which will allow users to track their spending and select which crypto wallets will be utilized for withdrawals or spending. Thus, users can opt to use bitcoin for one transaction and then use ethereum for another.
Coinbase has announced that in celebration of the lunch of the new Coinbase Card, the crypto exchange company will waive the standard £4.95($6.50 USD) card issuance fee for the first 1000 customers to sign up for the card. Coinbase users are able to download the Coinbase card app available in iOS and Andriod through a secure link in their Coinbase account.
Transaction fees for the card are 2.98 percent, a 1.49 percent conversion fee, and 1 percent transaction fee. Outside of Europe, the fees increase to 5.49 percent per transaction. Although there is no maintenance fees, chargeback processing fee cost £20 ($26.20). Customers will have no additional cost for ATM withdrawals provided that withdrawals stay under £200 per($261.36) month.
Coinbase has also announced that there are plans in the works to roll out this card to other European countries in coming months. More information is available at Coinbase website here.
Updated on