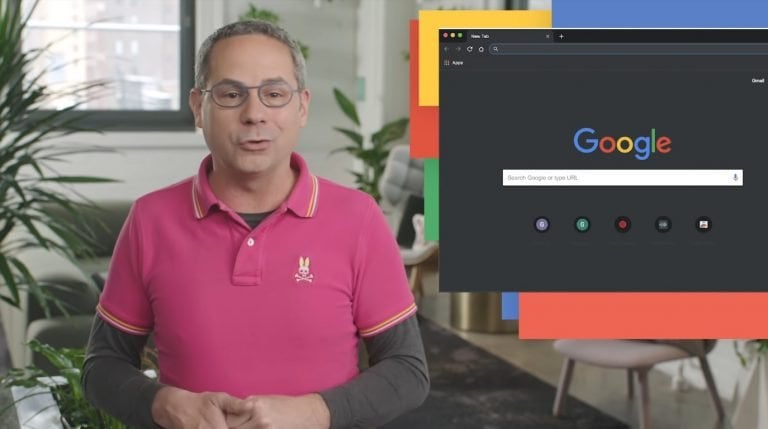 Google has finally released Chrome 74 for Windows, Mac, Linux, Chrome OS, and Android users. It includes many bug fixes and security improvements. However, the main highlight of the new update is that Google's Chrome dark theme finally has Windows 10 support.
This is no news to Mac users, who have been enjoying the eye relief of the Chrome dark theme since the release of Chrome 73. While the addition of Windows 10 support is good news, not all Windows users are able to activate dark mode in the Chrome settings. One user posted about the feature on Google's blog, saying that even after updating Chrome and setting the preferred background color to black, the background remained white.
"I can confirm that we are rolling out this feature to a small number of Chrome M74 users now, and that it will become more widely available in the near future," Chrome community manager Craig replied.
Sabrepoint Capital Is Shorting SPACs For 2021
Sabrepoint Capital Partners was up 16.18% for the fourth quarter, bringing its full-year return to 27.49% for 2020. The S&P 500 Total Return Index gained 17.4% during the year. The fund with $300 million in assets under management reports that its long positions contributed 55.2% to its 2020 return, while its shorts subtracted 16.7%. Q4 Read More
We should also point out that that running last year's Windows 10 build could also mean that the update won't work for you.
If you want to test whether the Chrome dark theme works for you, you must change the Windows 10 settings to use the "dark" setting, which is what Mac users had to do too. After that, Chrome should automatically switch to dark mode if you're among those Google is testing the feature with.
This feature still has its drawbacks, one of which is the fact that some users want to select which mode each app uses individually
In addition to Windows 10 support, Chrome 74 comes with a plethora of security fixes. Chrome will block downloads from sandboxed iframes in some cases to prevent malware or other harmful files from being downloaded. Websites will also no longer be able to open a new tab while the current page is being closed. Many malicious websites have abused this feature over the past few years, especially when it comes to dangerous advertisements and other types of malicious content.
Chrome for Android also received a new feature, although the Data Saver feature has been removed. The feature was replaced with a new data-saving mechanism called Lite Mode. Google still hasn't released much information about the feature, although there are some details about it in the blog post and the promise of a new whitepaper in which more information will be provided.