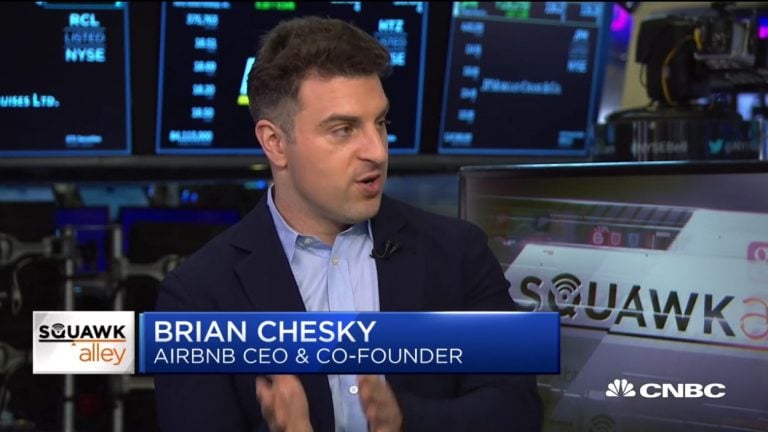 CNBC Excerpts: Airbnb CEO and Co-Founder Brian Chesky and RXR Realty CEO Scott Rechler on CNBC's "Squawk Alley" Today
WHEN: Today, Monday, April 29, 2019
WHERE: CNBC's "Squawk Alley"
Sohn Investment Conference 2021 Coverage: Octahedron Capital, Glenernie Capital
The following is our rough coverage of the 2021 Sohn Investment Conference, which is being held virtually and features Brad Gerstner, Bill Gurley, Octahedron's Ram Parameswaran, Glenernie's Andrew Nunneley, and Lux's Josh Wolfe. Q1 2021 hedge fund letters, conferences and more Keep checking back as we will be updating this post as the conference goes Read More
The following is the unofficial transcript of excerpts from a CNBC interview with Airbnb CEO and Co-Founder Brian Chesky and RXR Realty CEO Scott Rechler on CNBC's "Squawk Alley" (M-F 11AM – 12PM) today, Monday, April 29th. The following is a link to video of the interview on CNBC.com:
Q1 hedge fund letters, conference, scoops etc
Airbnb CEO Weighs In On The Hotel Push And Plans To Go Public
All references must be sourced to CNBC.
Brian Chesky on Validation:
So to tell me that the largest hospitality company, traditional hospitality company, in the world is looking at this space, I think is a huge testament to what we've done, to the market we're in. We've had about a half a billion guest arrivals. So I think it's more a validation than anything.
Brian Chesky on Being a Platform:
We are still a platform. But we are starting to  learn that the customer expects a higher quality experience. And so to provide a higher quality experience, we want to do more to help our hosts and our hospitality providers up level their experience. So we have Airbnb Plus, where we do a 200-point inspection to all of our homes. We have Airbnb Luxe, it's like a 300-point inspection. So we're getting more and more into that aiding and the design and the management of the inventory. But I still see us as a platform empowering our partners. We're not competing with our platform partners.
Brian Chesky on Being for Everyone at all Price Points:
Many of our original users were people like me in our mid-20s. And what happens when you get into your 30s— you make more money, you have families. And so suddenly, people want to use us for business, for families. And so, our classical millennial young traveler base is now the older, more affluent traveler base. Kids are telling their parents about it. And so now, it's really for everyone at all price points. And so what do they want? They want to have more reassurances in where they stay, they want to have concierges, they want to have the rooms clean. And so this allows us to offer more for that audience.
Brian Chesky on Airbnb's IPO:
Somebody once said great companies have an infinite window. They can go in an up market and in a down market. And I think want to build a great company so robust that any moment we could go.
DEIRDRE BOSA: Does that mean we can see it next year then?
CHESKY: You could see it -- we will be ready a little bit later this year, and then any point from then on, you can see us.