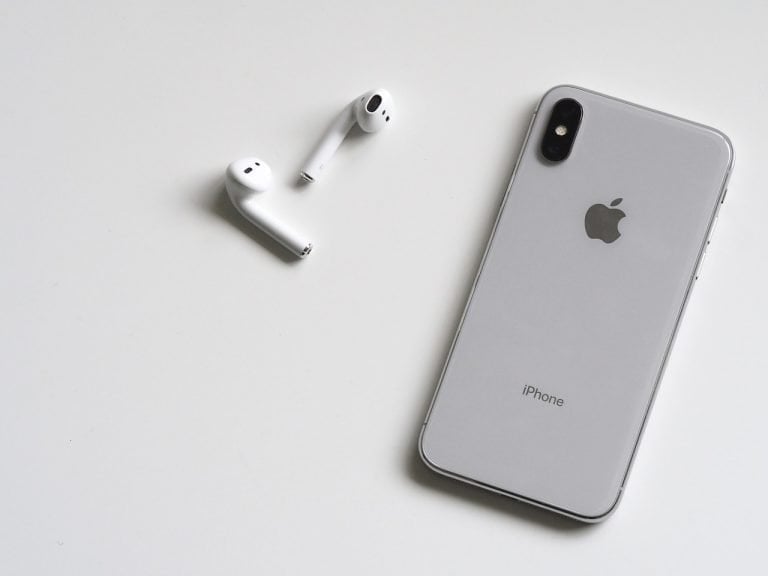 Apple AirPods is a great product. They were first launched in late 2016, and now, we are into their second generation. However, like most tech products, a common issue that AirPods users also face is with the battery. There have been a few complaints over the AirPods battery draining too quickly. So, in this article, we will be discussing tricks that could help you address battery issues with the AirPods.
How to slow down battery drain?
Apple's original AirPods offered two hours of talktime and five hours of listening time on one charge. The second-generation AirPods offered up to three hours of talk time per charge. Though such talk time and listening time should be enough for average users, if not, you always have the option to charge the AirPods using the portable case.
Moreover, both the AirPods and AirPods 2 charge very quickly. One can get about two hours of listening time by putting them in the case for just 15 minutes. The case offers up to 24 hours on a single charge. Still, if you believe that the AirPods batteries are not delivering anything near to what Apple promised, here is what you can do.
GrizzlyRock Value Partners returned 30 percent in the fourth quarter; Here are their favorite stocks
GrizzlyRock Value Partners returned 30.31% net for the fourth quarter, bringing its full-year return to 7.57% net. During the fourth quarter, longs added 42.8%, while shorts detracted 10.3%. Q4 2020 hedge fund letters, conferences and more In his annual letter to investors, which was reviewed by ValueWalk, managing partner Kyle Mowery noted that 2020 was Read More
The first thing that you should do is fully charge the AirPods and then also drain them fully. Sometimes doing this puts the internal mechanism in order. If this doesn't get things right, then don't worry there are more tricks.
Next, try to reset the AirPods using the pairing button at the back of the case. Press and hold the button for about ten seconds to complete the reset. If this also doesn't work, then try to refresh the settings.
To do this, go to the Settings on your iPhone and then click Bluetooth. Next, click on the small icon on the right of AirPods, and then tap Forget This Device. Your AirPods are now disconnected from your iPhone. Now, put the AirPods in the case and close the lid. Wait for about 15 seconds and then open the case. Now, press and hold the button on the back of the case until the LED light flashes orange and then white. Next, reconnect them to your iPhone. Hopefully, this trick will work.
Even after using these tricks, if your AirPods battery continues to drain too fast, then you have no other option than to take it to Apple for replacement. If your AirPods are out of warranty or not covered under Apple Care, then you will have to spend a hefty amount to buy a new pair of AirPods.
It must be noted that these tricks won't help you if your AirPods battery life is out due to use over the years. Instead, these tricks will be of help if the AirPods or AirPods 2 battery is draining too quickly after updating to the latest iOS.
How to maximize AirPods battery life?
If you don't want to spend that much and decide to continue with your existing AirPods, there are ways that can help you to maximize the AirPods battery life.
One such way is to use only one AirPod while giving a rest to the other one in the charging case. This will help you to switch between the two when one runs out of juice. If you are wondering if one earpiece will function smoothly or not, then you probably would like to know that AirPods come with a technology that helps them detect when only one earpiece is being worn.
When only one earpiece is detected, the stereo audio channels are automatically converted to mono to allow you to enjoy full track recording in one ear. Further, AirPods automatically pause when you take them out, and resume playback when you reconnect. This allows you to replace the one in your ear with the other in the case and ensure a seamless listening experience.
With AirPods 2, one can also maximize the battery life by turning off some of the exclusive features. AirPods 2 already have a better battery life due to the Bluetooth 5.0, but turning off the Hey Siri on your iPhone or iPad can help extend that as well.
Since "Hey Siri" is always activated it eats into the battery life. So, turning it off will save some battery life. To turn it off, open Settings on your iPhone, and then click Siri & Search. Now, toggle "Hey Siri" to off. One can still use Siri by double tapping on the AirPods.