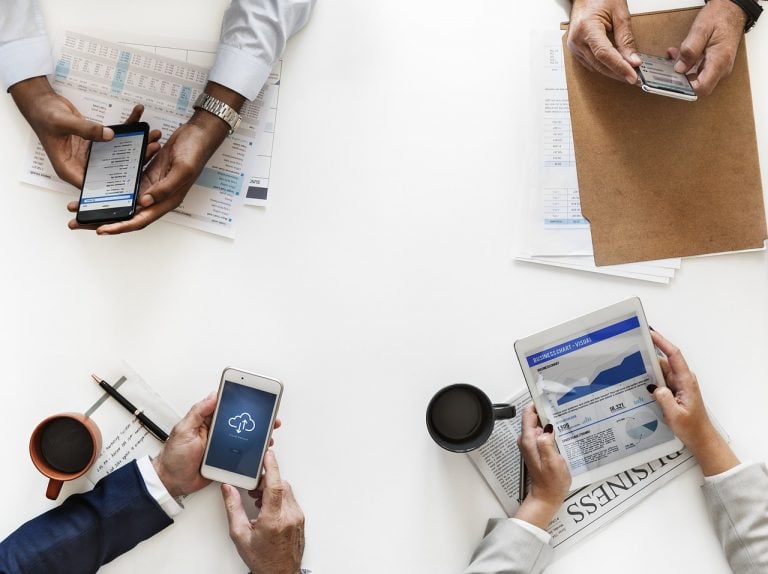 Venture capital exists to help aspiring founders pursue their ideas, but it often results in an unequal playing field when investors look only for ideas that already have financial support. When men with money hold all the cards, they frequently fund companies run by other successful men. It's part of the ongoing problem with the VC scene.
A series of recent headlines speak to several problems that follow this attitude, including widespread reports of sexual harassment, bro culture, and a lack of diversity at VC firms.
Q4 hedge fund letters, conference, scoops etc
Is It A Good Time to Be a Stock Picker? Interview With Worm Capital
ValueWalk's Raul Panganiban interviews Eric Markowitz, Director of Research, and Dan Crowley, Director of Portfolio Management, at Worm Capital. In today's episode they discuss their approach at Worm Capital and where they find opportunities. Q4 2020 hedge fund letters, conferences and more Interview with Worm Capital's Eric Markowitz and Dan Crowley  
Only eight percent of decision makers at the world's top 100 VC firms are female. This insulated environment has created an industry culture where unacceptable behavior is the norm. A friend of mine, a pregnant female founder, was asked by multiple investors whether she would continue to work on her company after she had given birth.
These issues make it difficult to level the playing field, and they perpetuate problems in startup finance. Limited perspectives lead VC firms to pass on great investments, which lowers their ROI. To do the "right" thing (both ethically and financially), the VC community needs to take these problems more seriously.
Driving Change in VC
VCs must think about the differences between men of privilege and women and minority founders, taking their respective situations and backgrounds into account. Without this acknowledgment and awareness, it's a missed opportunity for everyone involved.
Dana Kanze saw this firsthand. When she and her co-founder went through VC interviews, she got all the questions about everything that could go wrong, while firms asked her male partner about the company's immense potential. The pair raised more than $3 million, but it could have been a different story entirely had Kanze presented the pitch alone.
Thankfully, some VC firms (and startups) are pushing back against this stagnant culture. Several VC firms have hired women as partners during the past year; in fact, one startup pledged only to accept VC funds from companies that had women or minorities in leadership roles. Most startups don't have that kind of leverage, but an army of startups banding together could spark a fundamental shift in the way VC firms operate.
Giving Venture Capital an Overhaul
None of this is to say that all VC firms are evil, of course. Many have simply fallen into "bad habits" by pure circumstance and would love to become more inclusive if they had the opportunity. Individuals in the VC world who would like to change things for the better should consider these four points:
Check for bias.
Research indicates that employers tend to choose candidates who have shared interests and personality traits, so it's not a stretch to say these factors sway VC decisions. Firms can begin to address this problem by stepping back to consider what biases are coming into play before deciding whether to fund.
Demonstrate a willingness to evolve.
VC firms don't have the best reputation right now. By acknowledging the issue and engaging a diversity, equity, and inclusion (DEI) company to review the investment process (similar to how companies use DEI facilitators to evaluate hiring processes), VC firms can show the world that they are willing to take a new direction.
Solicit broader feedback.
Male investors might ask their wives about products and pitches targeted to women, but that's not even close to enough. Many founders pitch products and services geared toward demographics that look nothing like VC demographics. To capture those markets, VCs must find feedback from new places.
Encourage diversity in portfolio companies.
Numerous studies show that "diverse" teams outperform homogeneous ones. VCs, then, should seek diverse and inclusive investments so as not to lose sight of the harm that can be caused by companies lacking diversity. VCs can break down internal biases while simultaneously setting up their investments for success.
With a refreshed perspective, VCs can initiate highly impactful change in the startup world — but only if they acknowledge existing problems. Bad habits driven by money have twisted founder-VC relationships, and a lack of so-called "diversity" at the top combined with a growth-at-all-costs mentality has fueled a rash of sexual harassment scandals and discrimination. Tomake more money, VCs must recognize the "harm" that industry norms have caused and use their positions of power to rectify "problems" plaguing the sector.
---
About The Author
Michael Burdick is the CEO of Paro, empowering finance and accounting professionals to embrace the future of work.