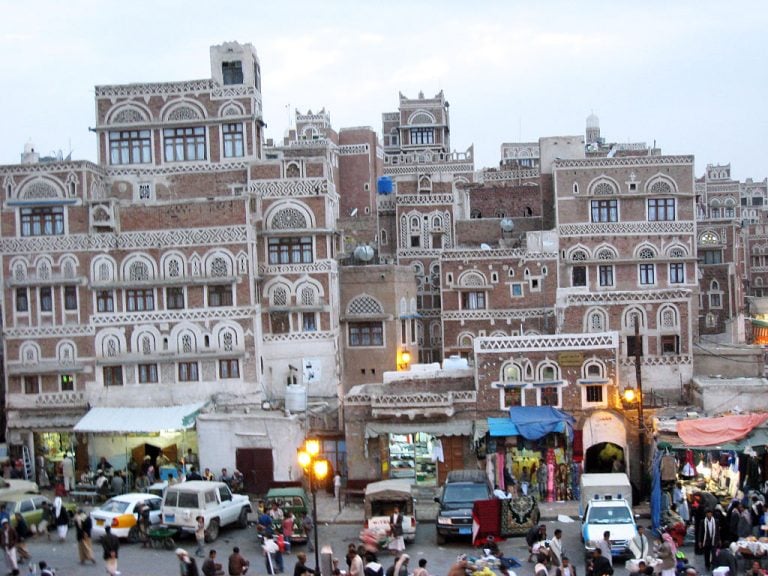 WASHINGTON, DC — Moments ago, the House of Representatives passed a resolution to end United States support for an ongoing war in Yemen. The vote, which marks the first time in history that the House has adopted a War Powers Resolution, is a major rebuke of the Trump administration's foreign policy stance toward Saudi Arabia, the nation largely responsible for Yemen's present humanitarian crisis.
In response, MoveOn Campaign Director Iram Ali released the following statement:
"With this vote, a bipartisan group of representatives took a step toward reclaiming war-making powers provided by the Constitution and putting a check on our unauthorized military endeavors—paving the way to disrupt endless wars.
This Hedge Fund Believes The New Real Estate Cycle Is "Well Underway"
Chilton Capital's REIT Composite was up 6.1% last month, compared to the MSCI U.S. REIT Index, which gained 4.4%. Year to date, Chilton is up 6.3% net and 6.5% gross, compared to the index's 8.8% return. The firm met virtually with almost 40 real estate investment trusts last month and released the highlights of those Read More
"Aside from fighting to stop U.S. involvement in the war in Yemen – culminating in this historic House vote – MoveOn members also contributed over $172,000 to humanitarian work in Yemen led by Doctors Without Borders. We have a deep understanding that there is a long road to fix years of flawed foreign policy endeavors and will do our part to help alleviate their tragic and gut-wrenching effects.
"This is a moment where Democrats must not shy away from strong, progressive foreign policy positions. No Democrat should have voted for an amendment that provides the president with power to share intel.
"Moving forward, MoveOn and our members will continue to see this resolution move through the Senate while paving the pathway toward a progressive foreign policy vision that this country desperately needs."
Over 80,000 MoveOn members have signed petitions dedicated to stopping the conflict in Yemen and holding Saudi Arabia accountable.
Additional Context:
You can see one MoveOn member-led petition here: https://petitions.moveon.org/sign/end-military-aid-to-saudis
Even when mainstream media was hesitant to cover the crisis in Yemen, MoveOn produced videos that have surpassed 725,000 views. This includes uplifting the voices of Yemeni Americans along with leaders in Congress heading up this fight.
MoveOn members and allies drove over 8,000 calls to Congress over the past year.
In March of 2018, when Yemen wasn't even on the radar for most of our elected leaders, MoveOn led an action laying down 5,000 flowers in front of the Capitol Building to signify the lives of children lost in Yemen.
MoveOn members raised over $172,000 for Doctors Without Borders' humanitarian work in Yemen.