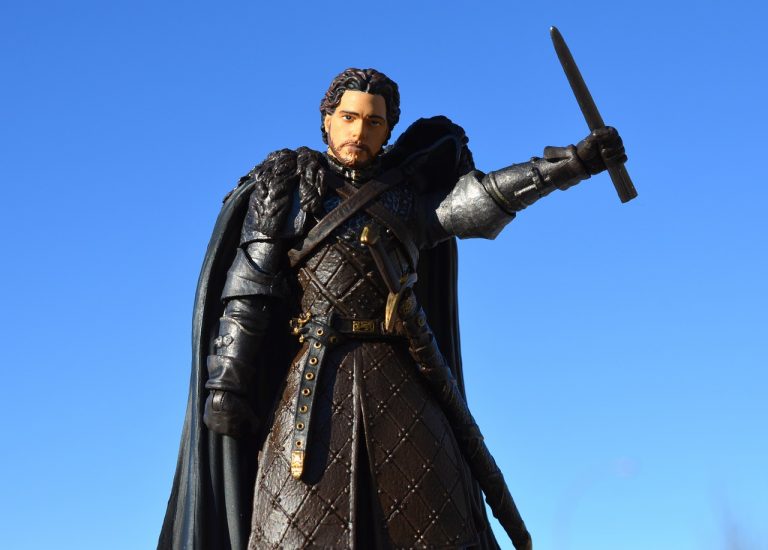 Just in time for the final season of the massive HBO hit series Game of Thrones, a doppelganger for one of the show's most popular characters has been spotted in Pakistan. AFP saw Tyrian Lannister's twin working as a waiter at a restaurant in Pakistan. Since the news outlet tweeted this video of Rozi Khan, he has become an overnight sensation:
House of Khan: Pakistani waiter turns heads as Tyrion Lannister lookalike from Game of Thrones

?@JustineGerardy pic.twitter.com/HfR74U0Zor

Jim Chanos Unveils Lastest Short As Fund Manager Bets On Further Market Declines

Jim Chanos has a new short target in his sights. Earlier this week, the hedge fund manager disclosed that he is betting against "legacy" data centers that face growing competition from the trio of technology giants, which have previously been their biggest customers. The fund manager, who is best known for his winning bet against Read More

— AFP Islamabad/Kabul (@AFPAfPak) March 25, 2019
Tyrian Lannister's twin?
Khan bears a striking resemblance to American actor Peter Dinklage, who portrays Tyrian Lannister in the hit HBO series.  Interestingly, he's even the same height as Dinklage at 5 feet, 4 inches according to AFP.
According to multiple news outlets which have picked up the story from AFP, Khan has never seen Game of Thrones and isn't even familiar with it. However, fans often see him working at a Kashmiri restaurant in Rawalpindi, and many have been hounding him for his picture. In fact, he has attracted quite a fan base of his own because the restaurant's owner told NDTV that whenever he takes a day off, diners want to know where he is. It seems even though the restaurant was already quite successful, Khan has become quite a draw for the crowd.
Game of Thrones scavenger hunt underway
The final season of Game of Thrones is set to kick off next month, and HBO has worked hard to keep fans excited. The TV network even hid six iron thrones around the world and started a scavenger hunt to get fans searching for the hidden thrones.
Five of the life-size thrones have now been found. CNN said the first four were found in Puzzlewood, England; Beberibe, Brazil; Atienza, Spain; and Bjorkliden, Sweden. A Canadian couple stumbled across the Throne of Ice this week in Tumbler Ridge, Canada and were the first to sit on it, CBC reported.
HBO has not revealed anything about the sixth throne, but the network is expected to do so later this week.
A true queen goes anywhere #ForTheThrone, even beyond the Wall. Birgit has staked her claim​. #ThroneofIce https://t.co/G3iIU2Y2Rx pic.twitter.com/AYtvawLdJ3

— HBO Canada (@HBOCanada) March 26, 2019
Game of Thrones has won 47 Emmys, which makes it the record holder among fictional TV shows. Dinklage himself won a Golden Globe for his portrayal of Tyrian Lannister in 2012.
Updated on