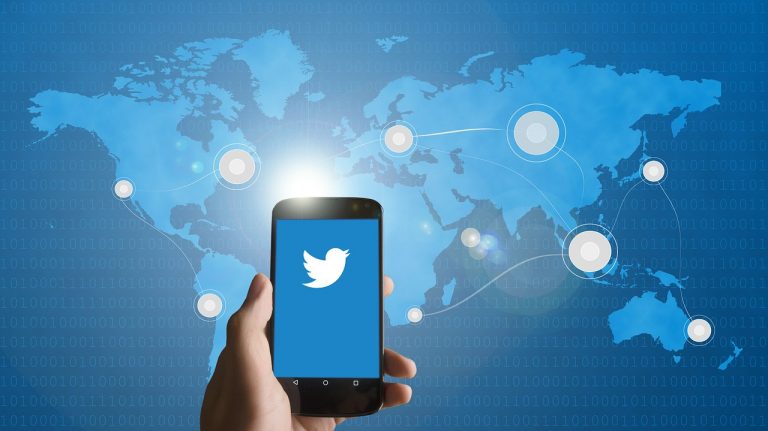 A new Twitter prank that locks users out of their accounts is going around. The prank has gone so viral that Twitter had to come up with a warning advising users not to fall for it.
How the new Twitter prank traps users
In this new Twitter prank, a series of tweets asks users to change their birthdays on the micro-blogging platform to any day in 2007. In return, users are promised a hidden color scheme in the Twitter app. However, users who fall for this prank are eventually locked out of their accounts.
"… To prove my good intentions I'm going to tell you a secret, if you change your twitter age to 2007 you can get a rainbow mode. Fellow armys [sic] please be nice & don't do it or the glitch will be gone, be considerate," one prank post states.
ValueWalk's July 2022 Hedge Fund Update: Tiger Cub Hedge Fund Shuts Down
Welcome to our latest issue of issue of ValueWalk's hedge fund update. Below subscribers can find an excerpt in text and the full issue in PDF format. Please send us your feedback! Featuring Andurand's oil trading profits surge, Bridgewater profits from credit, and Tiger Cub Hedge Fund shuts down. Q1 2022 hedge fund letters, conferences Read More
Apprently if you change your Birthday on Twitter to 2007, each tweet starts getting a different color wtf… pic.twitter.com/kZcG1alTnu

— Taha ❄️ (@DrTahha) March 26, 2019
Changing your birthday to a date in 2007 does not run a secret code to change the colors in the app or even to lock users of their accounts. Instead, it leverages Twitter's use policies, which require users to be at least 13 years old to use the platform. Thus, by changing their birth year to 2007, users are declaring themselves to be only 12 years old, and Twitter automatically locks their accounts.
Reinstating an account is a long process. You must contact the support team and show them a government-issued ID which proves you are at least 13 years old, according to The Verge.
Twitter warns against prank
To save users from this painstaking process of unlocking their accounts, Twitter has issued a warning informing them of this prank.
"We've noticed a prank trying to get people to change their Twitter birthday in their profile to 2007 to unlock new color schemes. Please don't do this. You'll get locked out for being under 13 years old," Twitter says.
Twitter also says users who get locked out of their accounts must follow the instructions sent to them, probably via their registered email, after they changed their birth date. This viral prank may be a result of a tweet that was posted Monday night, which has attracted more than 12,000 retweets and 20,000 likes.
i read a tweet about changing your birthday on your account to 2007 for a cooler twitter. i did it and now i'm locked out of @leemulls13. @Twitter @TwitterSupport plz let me back into my account i'm 23 years old and i never made a twitter until i was in HIGH SCHOOL.

— lee (@leemulls013) March 26, 2019
Several versions of this new Twitter prank have popped up since the initial tweet. Some promise a secret color, while others offer administrator privileges, a verified badge and more. As of now, it is not known how many users have fallen for this new Twitter prank, but we are assuming the number is high enough to force Twitter to release a warning.
Such pranks are easy to fall for, considering that social networks themselves use such methods to enable users to unlock a new or special feature. For instance, Facebook asks users to send a moon emoji to anyone to unlock dark mode in Messenger.
Trump and Twitter always in news
In other Twitter-related news, the Justice Department and a group of Twitter users faced off over a court case about whether or not President Donald Trump's blocking of certain Twitter accounts violates the First Amendment.
On Tuesday, the Justice Department argued before a three-judge panel in a Manhattan federal court that Trump isn't "wielding the power" of the federal government when he clocks certain accounts from his Twitter account, @realDonaldTrump. The Justice Department says although Trump sends tweets in an official capacity, his blocking of other users is a personal matter.
On the other hand, the Knight First Amendment Institute, which is representing seven users  blocked by the president on Twitter, argues that he is blocking users in his official government capacity. Although the Knight First Amendment Institute admitted that Trump had his Twitter account even before he took office, it argued that Trump has been using it "as an extension of his office."
The panel has yet to rule on the matter. However, it did appear that the judges were not very convinced with the arguments from the Justice Department. One judge remarked that if Trump is blocking users in his personal capacity, then why is the "Justice Department here representing him?" In response, the Justice Department said it is representing the president because Trump has been sued in his official capacity.
A New York federal judge ruled last year that Trump violated the constitution by blocking users on Twitter.
Updated on