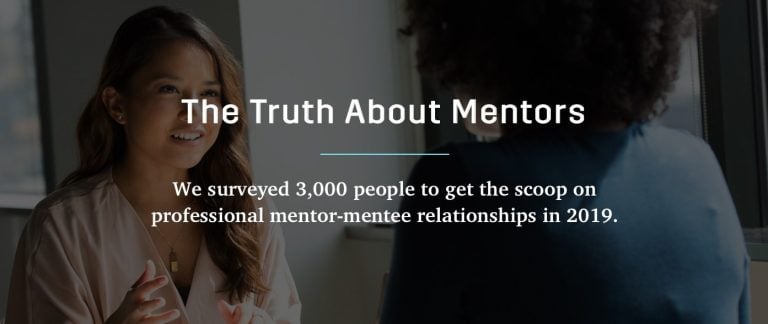 Many successful people attribute at least part of their professional success to having a mentor. According to a recent study from the faculty at Olivet Nazarene University, 76% of Americans think it's important to have a mentor, only 37% have a mentor now, and only 14% took the initiative and asked for the relationship.  Olivet Nazarene University recently surveyed 3,000 people to try and get the scoop on professional mentor-mentee relationships in 2019.
Rounding out a four-part series on workplace relationships, this new study looks at the data behind professional relationships, including:
David Einhorn At The 2021 Sohn Investment Conference: Buy These Copper Plays
There's a gold rush coming as electric vehicle manufacturers fight for market share, proclaimed David Einhorn at this year's 2021 Sohn Investment Conference. Check out our coverage of the 2021 Sohn Investment Conference here. Q1 2021 hedge fund letters, conferences and more SORRY! This content is exclusively for paying members. SIGN UP HERE If you Read More
Q4 hedge fund letters, conference, scoops etc
Industries where mentors are most common
Gender dynamics in starting the relationships
Experience level of people with mentors
Mentors are out there, and Americans believe they are important to their professional development, but the survey found that two thirds of people don't currently have a mentor.  Let's dive into the survey results a bit deeper.
The survey found that 56% of surveyed respondents have had a professional mentor at some point in their professional career, however only 37% have a mentor currently.  The survey also found that people with mentors are slightly happier at their current jobs that people without mentors.
The survey also looked at the industries with the most mentors.  Listed below are the industries with the most mentors:
Science (66%)
Government (59%)
Education (57%)
Marketing, Advertising, PR (56%)
Nonprofit, Social Services (55%)
Engineering (52%)
Professional Services (51%)
Finance (45%)
Skilled Labor, Trades (44%)
Healthcare (43%)
The survey also took a deep look at how the mentor-mentee relationship started.  61% of surveyed respondents said the relationship developed naturally.  25% of surveyed respondents said they offered to be my mentor.  Only 14% of surveyed respondents said that they asked someone else to be their mentor. The survey found that the average length of current mentor relationships was 3.3 years with.  People with mentors averaged 4 hours per month talking to their mentors while only meeting less than once per month. Nearly 60% of all respondents said it was either very easy or fairly easy to get time with their mentor.  Only a small percentage (15%) struggled to get time with their mentors on a regular basis.
The survey also found that most people with mentors work in the same industry (81%) and 61% work at the same company.  One thing that was interesting is that mentor relationships don't appear to carry over to multiple jobs for most people. 66% of respondents said that the mentor-mentee relationship did not carry over across multiple jobs.
To see the full analysis on the state of mentor relationships, check out the graphic below.