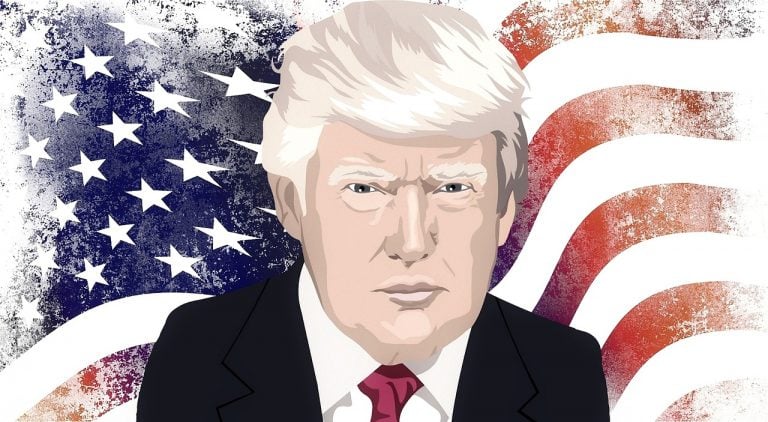 Trump's Campus Free-Speech Funding-Cut Threat Could Work; Sanctuary Cities and Title IX Policies Demonstrate Huge Impacts
WASHINGTON, D.C.  (March 3, 2019) –  Although many have wondered whether an executive order to cut off federal funds to universities which do not protect free speech would be legal, it could nevertheless prove to be very effective in changing campus culture, and responses to challenges to academic freedom on college campuses, suggests public interest law professor John Banzhaf.
Q4 hedge fund letters, conference, scoops etc
Li Lu On Understanding Competitive Advantage In 2021
On April 9th 2021, Bruce Greenwald, the founding director of the Heilbrunn Center for Graham and Dodd Investing at Columbia Business School, sat down for a Fireside Chat with Li Lu, the founder and chairman of Himalaya Capital as part of the 13th Columbia China Business Conference. Q1 2021 hedge fund letters, conferences and more Read More
He cites, as examples, the effectiveness of  President Donald Trump's efforts to curb so-called sanctuary cities, and of Barack Obama's campaign to pressure colleges to be much more forceful in dealing with campus rapes.
While court after court has shot down efforts to back up a threat to cut off federal funding if so-called sanctuary cities did not begin cooperating with the federal government regarding illegal aliens, the threat, which many - including Banzhaf - said was probably illegal, has nevertheless had a significant impact.
More specifically, Trump's Executive Order 13768, ordering the defunding of sanctuary jurisdictions that refuse to comply with federal immigration law, was issued on January 25, 2017, and was widely denounced as illegal.
Yet, despite this, Banzhaf reported only a few months later that the New York City Police Department [NYPD] had begun alerting Immigration and Customs Enforcement [ICE] agents if immigrants facing deportation were due to appear in Criminal Court, thereby making it easier for them to be detained by the federal government.  This shows that even illegal policies can nevertheless be effective, he suggests.
Similarly, Florida's largest county, Miami-Dade, long known for welcoming immigrants, had already ordered jails there to "fully cooperate" with Trump's order regarding sanctuary cities, and others appear to be considering it.  Other states at the time were reported to be moving to pressure localities to begin cooperating with federal immigration enforcement.  These included, in 2017, Iowa, Kansas, Kentucky, North Carolina, Pennsylvania, Texas, Virginia, and Wisconsin.
Another example was how a mere guidance letter - not even a rule or regulation, and a document which was not issued pursuant to the usual notice and comment process - telling universities in great detail how to deal with allegations of sexual assaults produced a dramatic change in how universities dealt with these matters, even to the point where courts found major violations of due process rights.
One of the important impacts of the new free speech policy Trump just announced is that it apparently would require all colleges and universities, private as well as public, to protect free speech, and possibly to do more than that required by the First Amendment.
It would also provide campus groups which feel that their academic freedom is being violated - e.g., by not being able to present controversial speakers, or to make comments which might offend some group - an important weapon, since they presumably would be able to file complaints with the government.
This same weapon was used very effectively by many groups and individuals who filed complaints that universities weren't forceful enough in dealing with rape complaints, that language they found offensive created a "hostile environment" which interfered with their studies, etc.
Finally, suggests Banzhaf, the order might pressure more faculty members to stand up and protest violations of free speech on their campuses - something they now rarely do - because the college's failure to act effectively might jeopardize their research funding.
Even the smallest threat of a cut off in funding, or even the burden, embarrassment, and expense of dealing with an investigation prompted by a complaint, was enough to compel colleges to begin to protect rape victims.  It may be equally effective in protecting free speech, suggests Banzhaf.
JOHN F. BANZHAF III, B.S.E.E., J.D., Sc.D.
Professor of Public Interest Law
George Washington University Law School,
FAMRI Dr. William Cahan Distinguished Professor,
Fellow, World Technology Network,
Founder, Action on Smoking and Health (ASH),
2000 H Street, NW, Wash, DC 20052, USA
(202) 994-7229 // (703) 527-8418
http://banzhaf.net/ jbanzhaf3ATgmail.com  @profbanzhaf