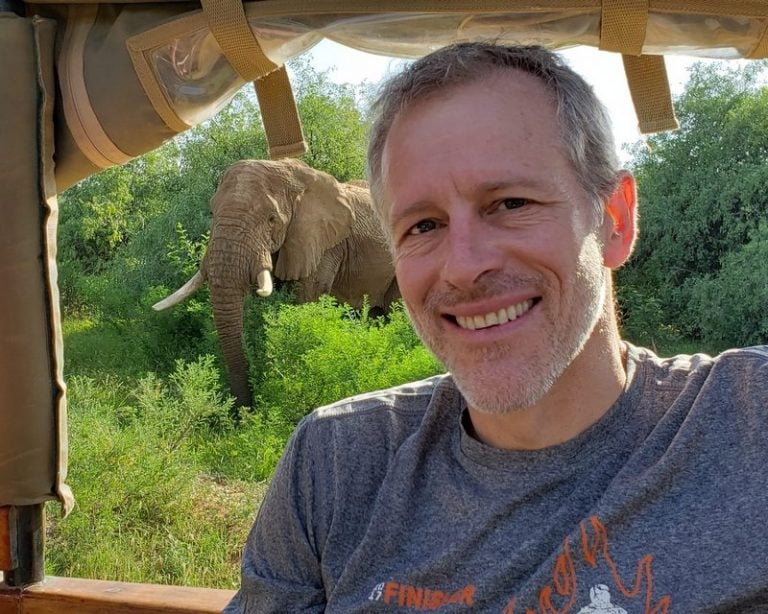 Whitney Tilson's email to investors discussing his stock idea of the day, Booking Holdings; Tesla unveiling its standard range Model 3 sedan for $35,000 before incentives; insurance scam; How Kraft Gets Off.

Unless there's something time-sensitive, I've been sending out my daily emails at 4pm, but I'm going to experiment with sending out Friday's email earlier. I'm on a flight to Greensboro, NC – my wife and I are visiting our middle daughter at Wake Forest this weekend – so here you go!
Fund Manager Profile: Zhang Hui Of China's Southern Asset Management
Historically, the Chinese market has been relatively isolated from international investors, but much is changing there now, making China virtually impossible for the diversified investor to ignore. Earlier this year, CNBC pointed to signs that Chinese regulators may start easing up on their scrutiny of companies after months of clamping down on tech firms. That Read More
Q4 hedge fund letters, conference, scoops etc
---
1) Today's Stock Idea of the Day is Booking Holdings (BKNG) – formerly Priceline – which tumbled 11% yesterday after reporting mixed Q4 results on Wednesday. Observant readers will recall that I wrote about it in my email on February 8 about my partnership with Porter Stansberry and Stansberry Research to launch Empire Financial Research:
A good example of the firm's excellent work is Porter's own Stansberry's Investment Advisory, the original flagship newsletter, now in its 20th year. Porter has given me permission to share his latest issue (click here), in which he shares his insightful and compellingly written analysis of his best new stock idea, Booking Holdings (BKNG), an exceptionally high-quality company whose stock is attractively priced. I hope I can find similarly good ideas for my readers.
I checked in with Stansberry's Investment Advisory Senior Analyst Alan Gula for an update and he wrote:
We still like it.
The company just finished off a great 2018. However, management guided down Q1 2019 due to a slow start to the year in Europe. Light booking in Europe isn't much of a surprise given the Brexit uncertainties, yellow vest protests in France, the impact of slower auto sales/trade on Germany, etc.
None of that changes our investment thesis: This is one of the most capital-efficient companies around and it's trading at a multi-year low valuation.
Here's the WSJ's take: Booking Holdings Is a Suite Deal After Tumble. Excerpt:
Booking said it would continue to step up investment in brand advertising in an effort to create brand loyalty and generate repeat customers. There is evidence that this is showing results globally—booked room nights grew 13% year-over-year in the fourth quarter, exceeding the company's guidance. The company said direct bookings through its website—as opposed to bookings through search—now account for more than half of all room nights reserved, another sign that its increased ad investments are paying off.
Geographic diversification should be a long-term boon. Chinese tourists are gaining more options for visa-free travel. That creates a large market opportunity for the company, which operates Asia-focused online booking site Agoda.
Booking also has exposure to the sharing economy, offering a competitive selection of alternative accommodations like apartments. The company said on its call that alternative accommodations comprised a fifth of overall revenue in 2018, exceeding the revenue of Expedia's HomeAway but lagging behind Airbnb.
Booking, with its core market in the EU, admittedly faces some pressure in the near term. But the company now trades at just 13.9 times forward enterprise value to earnings before interest, tax, depreciation and amortization, despite boosting revenue 17% in 2018. It is just about check-in time.
2) As usual, lots of Tesla news for both the bulls (unveiling its standard range Model 3 sedan for $35,000 before incentives) and bears (cutting prices on its Model S and X, loss in Q1, closing all retail stores).
Mark Spiegel of Stanphyl Capital, with whom I engaged in a spirited debate about Elon Musk in Tuesday's email, shared his bearish take in his February letter (shared with permission). Excerpt:
Tonight (February 28th) Tesla announced multiple desperate price cuts as its backlog is nearly gone and new orders severely lag. It finally introduced a $35,000 version of the Model 3, and despite the fact that it has just 220 miles of range and comes only in black with a cheap cloth interior you'd be embarrassed to find on a '63 Dodge Dart, I estimate the company will lose at least $3000 (before options) on each one it sells; in the best possible scenario, perhaps buyers will option them up to the break-even point. It also introduced a 240-mile version with a nicer interior for $37,000; that one may "only" lose around $1500 but is less likely to be "optioned up" as it comes in a choice of five colors and has power seats and a nicer interior. (All Model 3s, however, have just a single touchscreen on their dashboards.)
Tesla also cut prices (for the third time this year!) on other versions of the Model 3 by around $3000, after having slashed them by $2000 in January and another $1100 earlier in February. Additionally, it slashed prices on the Model S by $6000 after cutting them on the long-range S and X by a whopping $11,000 earlier this month to create a mid-range model with very slightly reduced range via a software restriction (thereby enjoying no cost savings on the batteries). And finally, the company is closing nearly all its retail stores and switching to on-line only buying.
Tesla felt forced to do all this due to terrible U.S. demand and weakness in Europe and China (where it was already cutting prices). In January the company reported a Q4 2018 GAAP profit of $139 million that (as anticipated) was considerably smaller than Q3's never-to-be-topped and highly misleading (as explained in previous letters) figure of $312 million, and now (as ASPs decline and service expenses soar) the company shall slide back into losses that I estimate on a GAAP basis will be well over $1 billion for 2019. But that's not all, folks, because…
In an email to me this morning, Mark added: "I should point out that the Models S&X price cuts are even more severe than they appeared when I wrote that letter early yesterday evening – see this article: Tesla releases new Model S battery pack, makes massive price drop, kills base Model X pack."
Here's the WSJ's take: The Scary Side of Tesla's Big Reveal. Excerpt:
Tesla finally has achieved a longstanding corporate goal. Its investors, however, should hold their applause.
Tesla said on Thursday it is, at long last, unveiling its standard range Model 3 sedan for $35,000 before incentives—a price the company first promised in 2016. The company said it is "incredibly excited" by the achievement. It mentioned a few things that should make investors feel a little less enthusiastic.
For starters, the standard range Model 3 is available for delivery in two to four weeks. That is a signal that the backlog of demand that Tesla has touted, as evidenced by more than 400,000 customer deposits at one point, has run dry. Worse, Tesla once again announced another round of price cuts on its more expensive Model S and X cars. A third U.S. price reduction this year is a curious decision to make if demand for a luxury product is strong.
Tesla paired the news with word that all sales will be moving to online only world-wide. That means additional layoffs and store closures—another thing that shouldn't happen for a company that is supposed to be in hypergrowth mode.
But wait, there's more! The media hasn't picked up on a few things:
As I covered in my email on February 20, Tesla's General Counsel, Dane Butswinkas, announced that he was leaving after only 50 days (five Mooches) on the job to return to his law firm, Williams & Connolly. Here's the breaking news: in a court filing yesterday, Williams & Connolly resigned from representing Musk in the SEC's latest case against him.
In addition, Glenn Tongue noticed something very interesting:
If you go to the order page for the Model 3 and select the $35,000 model, you'll see that it says "Estimated Delivery: 2-4 weeks." Even four weeks is very fast, which shows that there's no pent-up demand for this model.
But here's where things really get interesting: if you click on any other version of the Model 3, it says "Estimated Delivery: Within 2 weeks." It's not possible to manufacture and deliver a car in two weeks, so I think Tesla is simply planning to deliver cars from existing inventory, which speaks volumes not only about lack of pent-up demand, but also about big inventories of cars that Tesla has been unable to sell.
In addition, Glenn noted that:
Yesterday afternoon at 5pm, Elon Musk hosted a small invitation-only conference call for roughly two dozen people, mostly fanboy bloggers and a few reporters, during which he revealed all sorts of material information, including disclosing that the company would lose money in Q1 and issuing new production projections. This seems to me to be a blatant violation of Reg FD.
He summarizes:
How are these not the signs of a desperate company? They have a $920 million convert maturity TODAY. They don't have option of settling in stock, yet I'd argue that it could be a breach of fiduciary duty to pay in cash. Will be interesting…
3) What a great piece of investigative journalism on the front page of today's WSJ, exposing an obvious fraud that, mark my words, will soon come crashing down. Financier Who Amassed Insurance Firms Diverted $2 Billion Into His Private Empire. The only surprise is that it's a Yale guy – usually this level of hubris is associated with Harvard guys! Excerpt:
Soon after Greg Lindberg moved into the insurance business, the North Carolina entrepreneur went on a spending spree.
He bought nearly 100 companies around the globe, an estate in the Florida Keys, an Idaho lakeside retreat, two Gulfstream jets and the most expensive mansion ever sold in Raleigh, N.C. In September 2018 he added a 214-foot yacht with room for a dozen overnight guests. He also became the largest political donor in North Carolina and lavished money on other races around the country.
The cash came, at least in part, from huge sums Mr. Lindberg diverted from the group of life insurance firms he began assembling in 2014, a Wall Street Journal investigation found.
The Yale-educated executive lent at least $2 billion from those insurers to scores of entities he controlled, using much of it to expand his private holdings, according to interviews, regulatory filings and more than 4,500 internal documents from Mr. Lindberg's companies reviewed by the Journal.
4) Following up on Tuesday's email about Robert Kraft and how "It takes a lifetime to build a reputation and five minutes to destroy it," the cover of today's NY Post killed me!
Updated on