Whitney Tilson's email to investors discussing various Tesla Inc (TSLA) blurbs and if Tesla's online only sales is a way to slash retail employee compensation.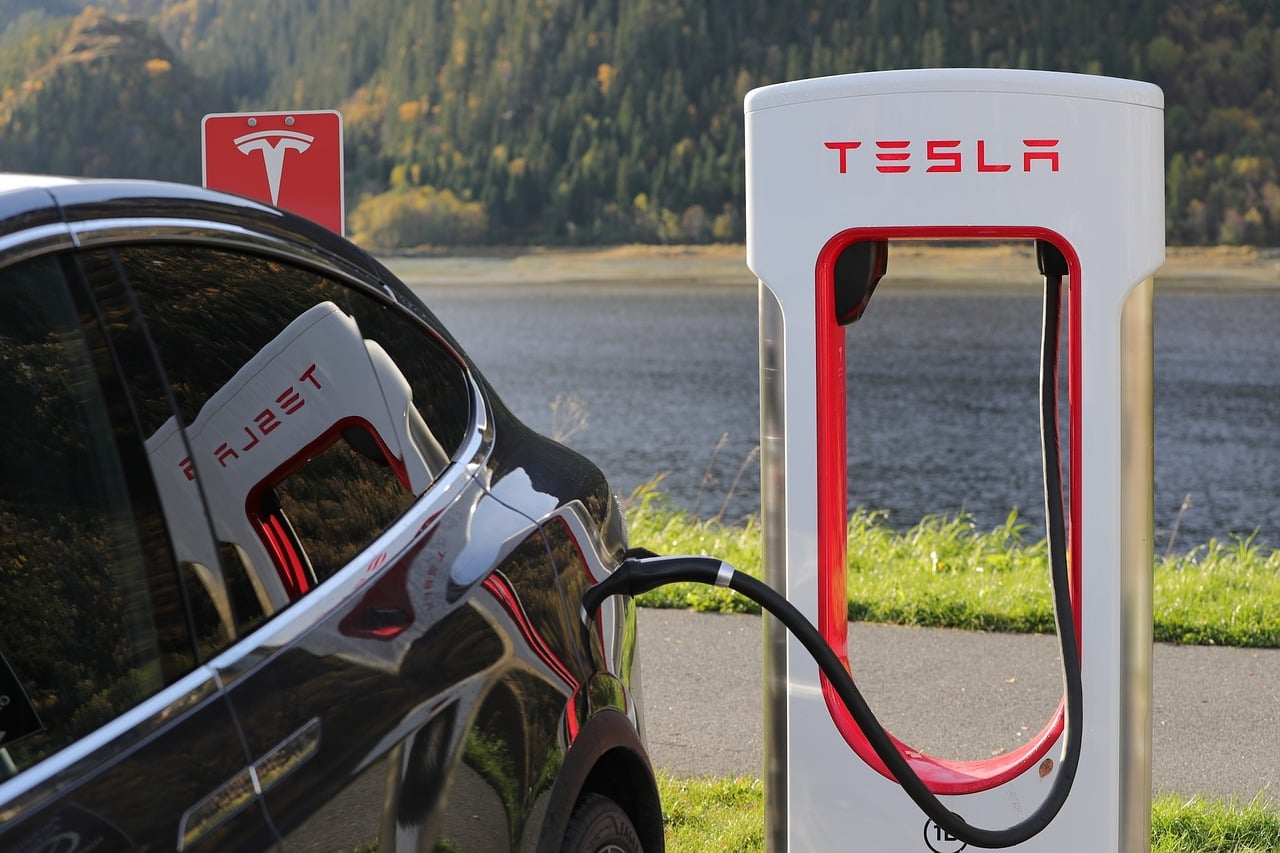 Before I send these Tesla blurbs out to my broader email list over the course of this week, I figured I'd bounce it off of my Tesla email list. Feedback welcomed!
Q4 hedge fund letters, conference, scoops etc
[Exclusive] ExodusPoint Is In The Green YTD Led By Rates And EM/ Macro Strategies
The ExodusPoint Partners International Fund returned 0.36% for May, bringing its year-to-date return to 3.31% in a year that's been particularly challenging for most hedge funds, pushing many into the red. Macroeconomic factors continued to weigh on the market, resulting in significant intra-month volatility for May, although risk assets generally ended the month flat. Macro Read More
1) One of my readers just emailed me: "Whitney, your obsession with TSLA is creating a bias (refer C. Munger) which may blind your further analysis!!"
Here was my reply: "Perhaps. But I've been FAR more obsessed with Buffett, Munger and Berkshire over 20+ years – does that blind me to further analysis here?"
2) I think I know why demand for Tesla is drying up because I experienced this phenomenon myself with Kase Learning.
Initially, demand for my seminars was very strong, which led me to believe that there would be significant long-term demand. Consequently, I built out a substantial and costly infrastructure.
But after a handful of well-attended seminars in the first six months, which got universally extremely positive reviews from attendees, demand slowed significantly. It was a very rude surprise…
What happened???
I now realize that I got faked out. The initial high demand came mostly from the thousands of you on this email list. You are my most loyal readers and were easy and costless to market to: I simply mentioned an upcoming seminar and a certain percentage of you signed up.
But once I'd met most of the demand from those on my email list, I didn't have an effective marketing plan or person to continue to fill my seminars.
What does this have to do with Tesla?
I think Teslas are extremely appealing to a certain type of person: rich, white, coastal, environmentally conscious, tech-gadget-lovers who love a high-performance car.
As the first mover with nearly the entire market to itself, demand from these folks first drove Tesla's backlog and then its rapid growth, which led Musk to forecast continued unlimited demand and growth.
But these customers are only a tiny sliver of the overall market and there's very little repeat purchasing – a car isn't like an iPhone, that gets replaced every year or two.
I can't prove this, but I think Tesla has satiated its core niche market and is really struggling to expand beyond this.
In short, Musk got faked out, just like I did. (Isn't it interesting how this appears to happen especially to people with big egos – and his is 10x mine?)
3) Analysts are correctly calling Musk's head-spinning gyrations "amateur hour": Tesla's 'Amateur Hour' Backpedaling Prompts Analyst Head-Shaking. Excerpt:
"The seemingly spontaneous yet dramatically altering strategic decisions (for a $50 billion market cap company) doesn't lend a lot of confidence, in our view. Rather, it makes it seem like Tesla is making decisions on the fly and reacting to very short-term factors."
"We do not think we will raise too many eyebrows with the opinion that this looks like amateur hour. Tesla clearly is in need of a stronger middle management layer critical in running a $50 billion auto company."
What would cause someone with a very high-IQ to behave this way? My best guess is extreme stress.
I remember Buffett once saying something along the lines of, "I don't want to know how I'd behave under pressure, so I view it as the most important thing I do to make sure that this never happens."
I think Musk sees Tesla, his baby, imploding, which would destroy him both reputationally and financially (he's margined out the wazoo), and it's driven him off the deep end.
3) I've never seen executive departures like this – captured beautifully by this graphic courtesy of Yahoo Finance
To this grim chart, add two more senior executive departures in recent days: Tim Newell, Director, Financial Products, who spent "the last 5 years leading #FinTech teams at Tesla and Solar City," and Adam Laponis, VP of worldwide financial planning and analysis.
Note how heavily skewed the departures are in the legal and accounting areas of the company – exactly what one would expect to see if there is fraud occurring.
5) This article asks a good question: was Musk's decision, quickly reversed, to close Tesla's retail stores driven by malice or stupidity? And which answer are Tesla bulls hoping for??? Tesla's online-only sales strategy disguises massive pay cuts. Excerpt:
In my opinion, the bigger question is: was it simply some poor foresight or was it a way to slash retail employee compensation?
Some think that it is just a chaotic – not well thought out – move by Tesla:
While others think that Tesla planned this "online-only" sales transition to drastically cut retail employee compensation:
Normally, I tend to not attribute to malice what can be explained by stupidity, but I have to admit that there are a few things that look strange in this situation.
…Ultimately, this online-only strategy is turning out not to have a real significant impact on the day-to-day job of Tesla's retail staff. They are still expected to give test drives, drive sales, and try to match buyers with inventory vehicles.
The main difference for them is their compensation has been significantly slashed – 50 to 60% in some cases for Tesla's top salespeople. That is a big enough drop in compensation to have to make important lifestyle changes and drive them to find new jobs.
6) Anton Wahlman with a particularly insight article, in which he estimates Tesla's Q1 unit demand based on a bottom-up analysis of each country, month by month: Is The Street Ready For A 33% Tesla Unit Delivery Miss In Q1? Excerpt:
CNBC personality and top Tesla bull Trip Chowdhry from Global Equities Research has dramatically cut his Q1 Tesla unit delivery estimate by almost 50%.
His estimate fell from 93,500 to 48,000 during the weekend following channel checks that indicate that demand has simply fallen off a cliff.
European sales, while up naturally from the February introduction of the Model 3, are not enough to come close to offsetting the U.S. sales decline.
I present a bottoms-up Q1 model, country by country, which yields a 53,835 number for the quarter - higher than the 48,000 from Global Equities Research.
Still, while not as bad as the 40% shortfall vs. the 81,000 consensus that Trip and GER are now estimating, my number implies a 33% shortfall for the current quarter.
7) Note how Tesla uber-bull Trip Chowdhry, having completely missed the collapse in demand, has now come out with a forecast that's likely too low, so he'll be able to issue a bullish report when Tesla reports that the company "beat" his numbers!
Updated on