Whitney Tilson's email to investors discussing Kelli; Stock idea: FIZZ; LaCroix survey; Tesla's "Amateur Hour" and more layoffs, fires half of its global recruiting team; Carlo Cannell's conference; college app scandal.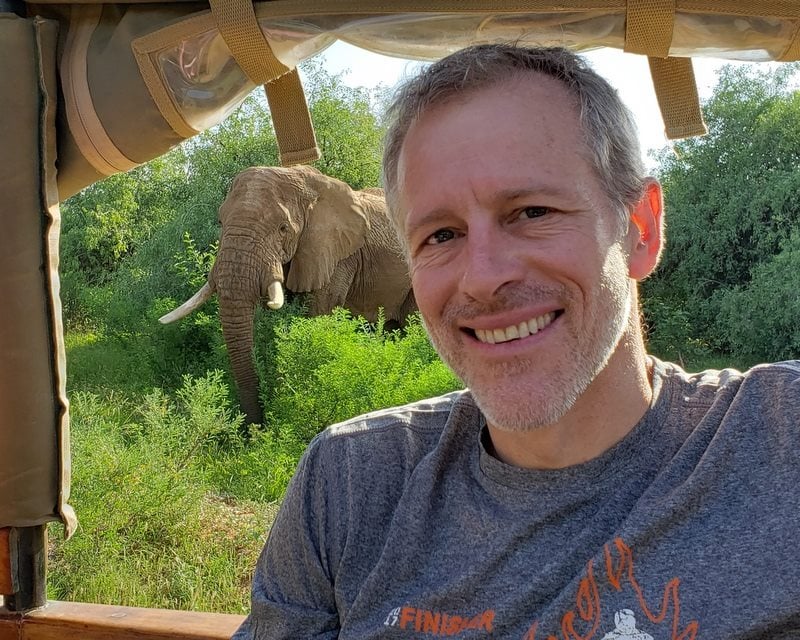 1) Now that I'm no longer managing money and my partner, Stansberry Research, is providing me with administrative support, I'd like to find a great home at a NYC-based fund for my longtime right-hand person, Kelli Alires. She has a unique skillset that would be invaluable to a small, independent fund manager like I was – I'd guess the sweet spot would be someone managing at least $25 million and looking to grow.
Seth Klarman Describes His Approach In Rare Harvard Interview
In a rare interview with Harvard Business School that was published online earlier this month, (it has since been taken down) value investor Seth Klarman spoke at length about his investment process, philosophy and the changes value investors have had to overcome during the past decade. Klarman's hedge fund, the Boston-based Baupost has one of Read More
Q4 hedge fund letters, conference, scoops etc
Over the last 15 years, Kelli has handled routine communication with my 200+ investors, worked with our prime broker, lawyers, accountants and other service providers, dealt with compliance matters (including routine SEC audits), set up credit card and bank accounts, paid all bills, organized events, etc. In short, she took care of pretty much everything so that I could focus on two things: raising money and managing it successfully.
If you'd like to have a conversation with Kelli, please contact her directly at ka@kaselearning.com.
2) Today's Stock Idea of the Day is National Beverage (FIZZ), which sells a range of waters, juices, energy drinks, and carbonated soft drinks primarily in the United States and Canada. It's been a huge growth story in recent years, driven by its popular LaCroix brand of flavored sparkling water.
The stock soared 6x from 2015-17, as you can see in this chart over the past five years (blue bars are TTM operating income; red line is the stock price):

The company has exceptional economic characteristics, with lots of cash, no debt, 15% net margins and a 50% return on equity over the past year.
The stock, however, sold off hard last week after a big earnings miss and bizarre ramblings by the company's erratic CEO. Shares are now down 54% since September as investors worry about the impact of a class action lawsuit claiming that LaCroix contains dangerous synthetic ingredients and question whether the brand might prove to be a fad. The stock was also the target of a short report in September 2016 by Glaucus Research.
One former bull has turned bearish: National Beverage: Problems Go Beyond The Lawsuit. Excerpt:
From here, the argument that the lawsuit effect will fade at some point seems far too optimistic. It's done real damage to the brand. The response has been suboptimal. And with two consumer giants entering the space, and revenue growth clearly slowing before the negative publicity, there's enough evidence to assume that competitive factors are at play as well. I had believed that National Beverage could manage that competition; in the wake of the last few quarters, I'm much more skeptical.
If the company can recover, however, the potential upside is huge. Check out this 15-year chart showing the stock price and operating income for Monster Beverage (MNST), which has a $33 billion market cap, 12 times that of National Beverage:

3) The key question that will determine the future of the stock is whether we're seeing a mere hiccup for LaCroix or the beginning of a long-term decline.
To help answer this question, I've put together a short survey: https://www.surveymonkey.com/r/JLS9QQS. If you drink LaCroix and/or know someone who does, I'd be grateful if you'd take a moment to fill out/forward it. Thank you!
4) Returning to my favorite topic of the past week, analysts are correctly calling Tesla CEO Elon Musk's head-spinning gyrations "amateur hour": Tesla's 'Amateur Hour' Backpedaling Prompts Analyst Head-Shaking. Excerpt:
"The seemingly spontaneous yet dramatically altering strategic decisions (for a $50 billion market cap company) doesn't lend a lot of confidence, in our view. Rather, it makes it seem like Tesla is making decisions on the fly and reacting to very short-term factors."
"We do not think we will raise too many eyebrows with the opinion that this looks like amateur hour. Tesla clearly is in need of a stronger middle management layer critical in running a $50 billion auto company."
What would cause someone with a very high IQ to behave this way? My best guess is extreme stress.
I remember Buffett once saying something along the lines of, "I don't want to know how I'd behave under pressure, so I view it as the most important thing I do to make sure that this never happens."
I think Musk sees Tesla, his baby, imploding, which would destroy him both reputationally and financially (he's margined out the wazoo), and it's driven an already unstable, erratic person completely off the deep end.
5) Yet another sign of a healthy and growing company – NOT! Tesla lays off almost half its global recruiting team in attempt to cut costs. Excerpt:
In recent weeks, Tesla has embarked in some controversial cost-saving moves, like closing stores and slashing retail employee compensation.
Now Electrek has learned that the automaker also conducted an important round of layoffs in its global recruiting team today.
According to sources, Tesla has fired roughly half of its global recruiting team or about 150 people.
(Update: After publishing the story today another source told us the number was closer to a third of the recruiting staff)
... That's difficult to reconcile with a company that is talking about hiring thousands of production workers to build several new vehicle programs (Model Y, Tesla Semi, Tesla Pickup) in the next few years, and significantly increasing its service staff to improve service coverage for owners around the world.
6) I just got back from Carlo Cannell's excellent Officers & Directors Conference, where I encountered a moose, got my car stuck in the snow, did some epic skiing (video clips here), including my first-ever somersault (the last four seconds of this short video), caught up with old friends and made new ones, and had a bad experience with United Airlines. I posted some pics on Facebook here.
I also gave a two-hour talk to the group after dinner on Saturday night on various topics, including:
Reflections on the global financial crisis and the long bull market since then;
Why I'm bearish on Tesla;
Why I think an equally weighted portfolio of Berkshire (BRK) and Alphabet (GOOGL) is ~75% likely to outperform the S&P 500 over the next decade;
A comparison of YouTube and Netflix (NFLX) – and why I think the former is even more valuable than the latter;
The 12 questions to ask before you marry someone;
How to maintain a healthy, happy marriage; and
The five calamities that can destroy your life – and how to avoid them.
I'll be discussing many of these topics in future emails.
7) One of the five calamities is losing your reputation – and it seems like every day brings a new cautionary tale of "it takes a lifetime to build a reputation and five minutes to destroy it."
Today's example is, of course, the college admissions scandal (you can read the full indictment and criminal complaint here). I can really relate to this one, as we're going through the college application process for the third (and final!) time with our youngest daughter, a high school junior, who just took the SAT.
As with Robert Kraft's rub n' tug, these aren't high crimes and I'd be surprised if anyone serves any time. (It's so true, as Shakespeare wrote in King Lear: "plate sin with gold and the strong lance of justice hurtless breaks.") But, reputationally, these people are ruined – as well they should be.
If any good comes from this sordid story, it will be a reevaluation of the entire admissions process to elite schools, which is already completely – and legally! – rigged in favor of the wealthy and well-connected. As a starting point, I think that the admissions office of any school that accepts federal money (i.e., all of them) shouldn't be informed that any applicant's parents either attended the school or gave money.
Here are some articles about this:
Updated on