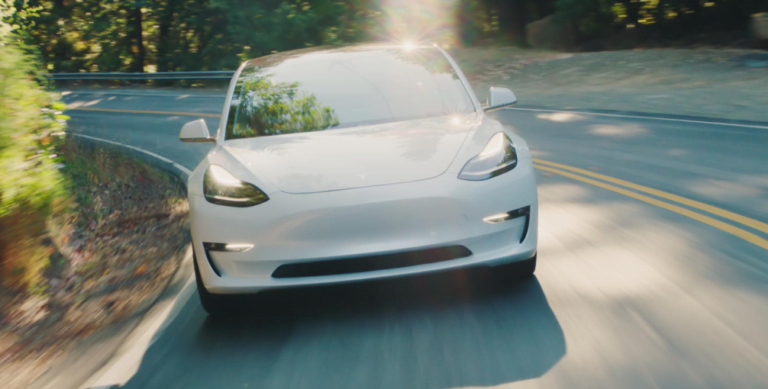 Tesla Motors Inc (NASDAQ:TSLA) announced that it is offering the "Standard Range" $35k Model 3 for ordering and configuration on its website. Below are comments from analysts on the company's announcement which is earlier than expected.
Analysts react to Tesla's $35k Model 3 announcement
Q4 hedge fund letters, conference, scoops etc
Morgan Stanley
David Einhorn At The 2021 Sohn Investment Conference: Buy These Copper Plays
There's a gold rush coming as electric vehicle manufacturers fight for market share, proclaimed David Einhorn at this year's 2021 Sohn Investment Conference. Check out our coverage of the 2021 Sohn Investment Conference here. Q1 2021 hedge fund letters, conferences and more SORRY! This content is exclusively for paying members. SIGN UP HERE If you Read More
Tesla doesn't advertise. So news events promoted through the velocity of mainstream and social media can be an effective device to increase marketing and brand awareness. But stepping back, what we see here is a high-growth technology company that is making extraordinary efforts to promote its lowest priced product.
Tesla is offering the $35k Model 3 for ordering and configuration on its website. This was expected. What wasn't expected was the announced 6% price cut across the range. This is a substantial cut… on the order of $3k off for a Model 3 and $6k off for a well-equipped Model S or X. It may take several quarters to understand the degree of price/volume elasticity of this move. Tesla emphasized the ability to take delivery of the vehicle with a money back guarantee for 7 days or 1k miles, whichever comes first.
Macquarie Research
Profitability in Q1 is unlikely due to one-time charges and challenges in getting its cars to China & Europe.
JMP Securities
Tesla has come up with a novel approach to hitting its long-anticipated $35,000 price point for its Model 3, which consists of largely shutting down its sales network. That, combined with offering a variant of the Model 3 that appears to be quite stripped down, moves the inexpensive Model 3 solidly into the mass-market segment of the auto business. We've revised our financial model to reflect the estimated impact, and interestingly enough we still end up at a price target of $406, as the model changes cancel out. We reiterate our Market Outperform rating.
RBC Capital Markets
3 years after promising it, Tesla finally introduced a "Standard Range" Model 3 for $35k. 220mi range (might be a software limited mid-range battery pack), 130 mph top speed, 5.6 seconds 0-60mph, black only. There is also a Standard Range Plus introduction that gets 240mi range and upgraded interior for $37k (potentially easy up-sell). Requires $2.5k down now (which would help with cash given paying off converts this week); deliveries in 2-4 weeks.
Wedbush
This afternoon after the close Tesla announced the long promised and awaited Standard version of Model 3 for $35k. This $35k Model 3 news is coming much earlier than expected and earlier than our expectations of the July/August range; in our opinion the company would not be rolling out this much anticipated version of $35k Model 3 unless it could be done with GM that approach company targets, a key focus of the Street.
On top of these monumental announcements Tesla announced a few Firmware upgrades now available for all customers that will increase the range of the Long Range Rear- Wheel Drive Model 3 to 325 miles, increase the top speed of Model 3 Performance to 162 mph, and add an average of ~5% peak power to all Model 3 vehicles. In our opinion this announcement is a potential game changer for Musk and Tesla as the $35k Model 3 at profitable margins is a linchpin to the bull thesis in the name and we view this news as a major step forward.