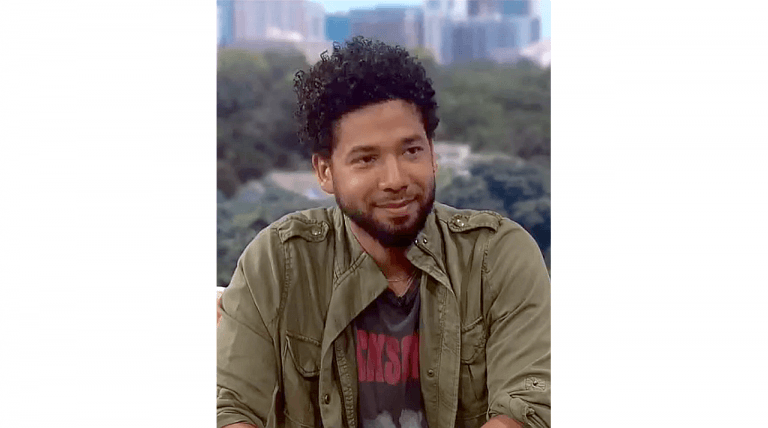 Smollett Reversal May Provide Lesson For MeToo; Even Strong Accusations Shouldn't Trigger Irreversible Punishments 
WASHINGTON, D.C.  (March 26, 2019) –  The decision to drop all charges against Jussie Smollett, despite strong accusations and seemingly overwhelming evidence by the Chicago Police Department, should suggest that, in many so-called MeToo cases where persons are likewise accused of misconduct, imposing final and irreversible punishments should be postponed to the extent possible, suggests public interest law professor John Banzhaf.
Q4 hedge fund letters, conference, scoops etc
Jim Chanos Unveils Lastest Short As Fund Manager Bets On Further Market Declines
Jim Chanos has a new short target in his sights. Earlier this week, the hedge fund manager disclosed that he is betting against "legacy" data centers that face growing competition from the trio of technology giants, which have previously been their biggest customers. The fund manager, who is best known for his winning bet against Read More
Where someone is being deprived by the government of important interests in the nature of liberty or property, the Constitution requires that they been accorded due process - which generally means some form of a fair hearing - and they are also entitled to the presumption of innocence.
The law does not impose the same requirements on private businesses and other entities, but perhaps some of the same underlying principles should apply, suggests Banzhaf.
The Smollett and Tawana Brawley cases, like the Duke and Rolling Stone rape accusations and others, should caution against a rush to judgment, and the taking of precipitous and irreparable actions.
This is especially true when there may be other temporary and reversible steps which could be taken to protect against any further wrongdoing, while at the same time not needlessly and permanently harming someone before he is able to defend himself; indeed, often before there has even been a comprehensive investigation.
For example, men accused of sexual assault need not be fired immediately since they could be placed on administrative law pending some fair proceeding to determine guilt.
Indeed, in many cases, they might even be able to continue to work as on-air personalities, executives, professors, etc. with simple precautions such as removing doors from their offices, installing video cameras, prohibiting them from attending meetings unless at least three people are present, etc.
While the restrictions are clearly embarrassing, they may be seen as reasonably necessary to prevent any further wrongdoing while a proper investigation is conducted - and they are a lot less objectionable to the accused than being fired, forced to give up acting roles, etc.
Such restrictions are often imposed in other situations until a fair determination of guilt or innocence can be made.
For example,  a police office under suspicion for a wrongful shooting or the use of unnecessary force can be temporarily restricted to a desk job; a nurse accused of stealing drugs from a hospital may have her access to narcotic drugs restricted; a professor accused of fondling students in his office can be barred from having office visitors, etc.
In Smollett's situation, it was reportedly determined that he should immediately be written off his popular TV show, based solely on strong but unproven accusations.
While it may have been appropriate not to have him continue to appear on episodes with serious accusations made by the police department hanging over his head, it almost certainly should have been possible to keep him out of a few episodes, but with a story line which would allow him to return if his innocence of the charges was eventually established - as it has now been, suggests Banzhaf.
JOHN F. BANZHAF III, B.S.E.E., J.D., Sc.D.
Professor of Public Interest Law
George Washington University Law School,
FAMRI Dr. William Cahan Distinguished Professor,
Fellow, World Technology Network,
Founder, Action on Smoking and Health (ASH),
2000 H Street, NW, Wash, DC 20052, USA
(202) 994-7229 // (703) 527-8418
http://banzhaf.net/ jbanzhaf3ATgmail.com  @profbanzhaf
Updated on