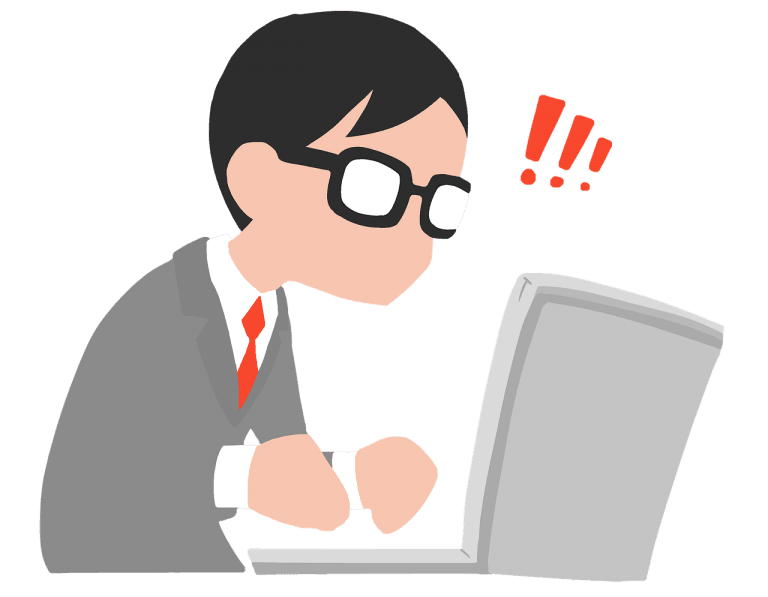 Push notifications have made it easier than ever to stay up to date on new posts from your favorite websites, but unfortunately this trend has gotten way out of hand. If you're inundated by push notifications, you may want to turn them completely off or at least significantly reduce the number of sites which are allowed to send you notifications.

This guide will take you step by step through the process of disabling push notifications for Chrome, Firefox and Safari for your laptop or desktop PC.
How to disable push notifications in Chrome
To turn notifications off in Chrome, follow these steps:
Maverick Capital Slides 22.9% In Q1, Short Bets Yield Positive Returns [Exclusive]
Maverick Capital's flagship hedge fund lost -22.9% in the first quarter of 2022 according to a copy of the firm's quarterly update, which ValueWalk has been able to review. The firm's flagship fund, Maverick Fundamental Hedge, accounts for $3.7 billion of the group's $8.1 billion of assets under management. Even after losses in the first Read More
Open Chrome.
Look for "More Settings" in the top-right corner.
Click "Advanced" toward the bottom of the list.
Go to "Privacy and security and select "Content settings."
Then click "Notifications" and either enable or disable them.
To pick and choose which sites to enable push notifications for as you visit each site, turn on "Ask before sending." This setting will display a popup box on websites which offer notifications so you can choose yes or no on each of them. To block all notifications, you'll need to disable the "Ask before sending" setting.
If you accidentally or previously enabled notifications on a site you no longer want to receive them for, you may want to disable notifications on just certain sites. To do this, follow the steps above, but look for "Block" under notifications and select "Add," which will then enable you to add the site you want to block. You can do the same if you want to allow a certain site by entering the site next to "Allow."
How to disable push notifications in Firefox
Firefox's setup is very similar to Chrome's, which is why many Chrome users switch to Firefox, a trend that could continue if Chrome continues to cause problems. Here's the process for Firefox:
Open Firefox.
Click the three lines in the top-right corner of the browser to open the settings.
Choose "Options," and then click "Privacy and security."
Scroll down to "Notifications" and click "Settings."
The default setting for push notifications on Firefox is allow you to pick and choose which sites to allow push notifications for as you go. If you want to keep Firefox from asking you constantly whether you want to allow notifications, check the box for "Block new requests asking to allow notifications."
This Settings box will also allow you to change the status of websites you previously blocked or gave permission to. Just go to the site you want to change, click the dropdown box, and change it to "Block" or "Allow."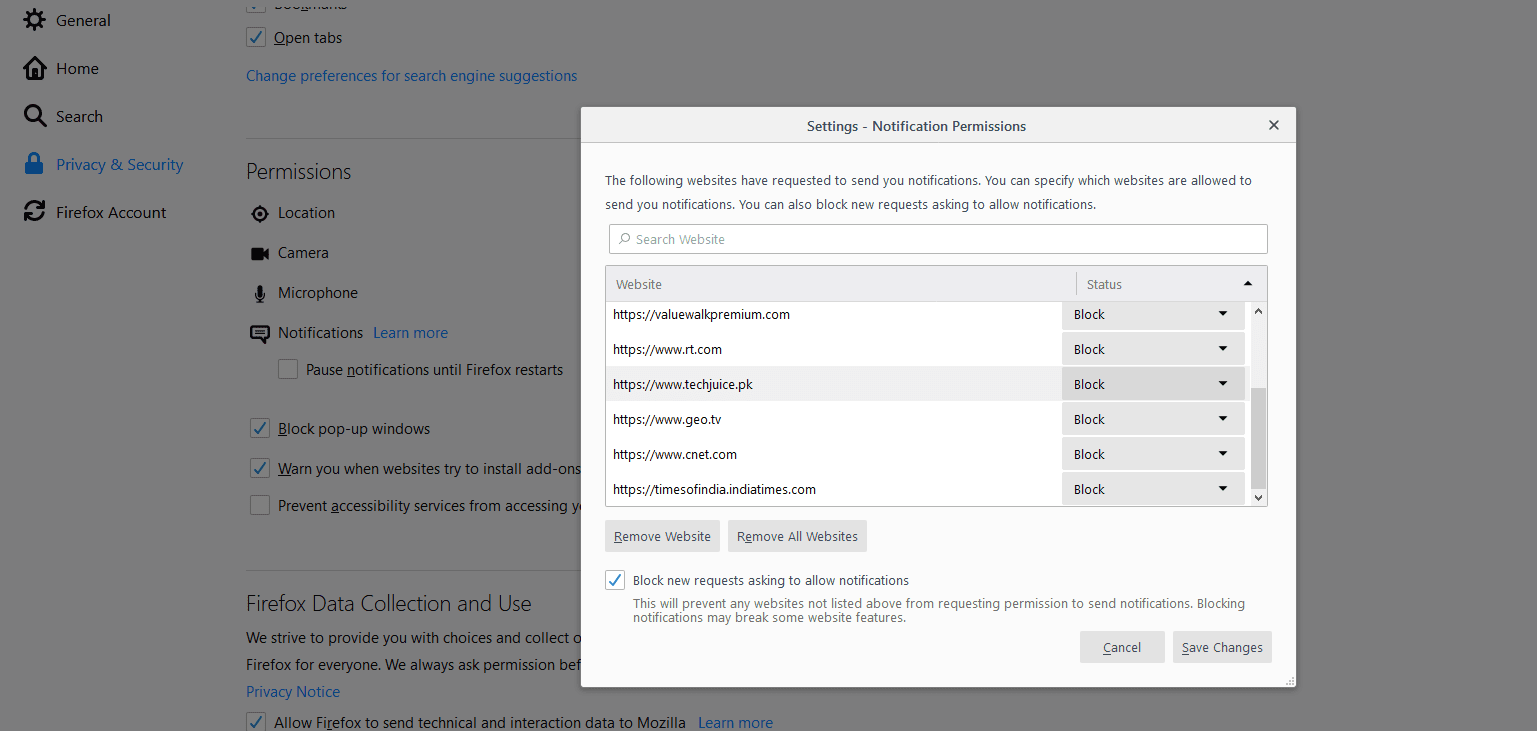 How to disable push notifications in Safari
Here's the process for Safari:
Open Safari.
Go to "Preferences" and then click the "Websites" tab.
Click "Notifications" to change any settings.
To disable push notifications on a site you previously granted permission to, follow the steps above. Then look for the website you want to block in the list and select "Deny."
To block all sites from asking you if you want to allow push notifications, follow the steps above and uncheck "Allow websites to ask for permission to send push notifications."
Updated on