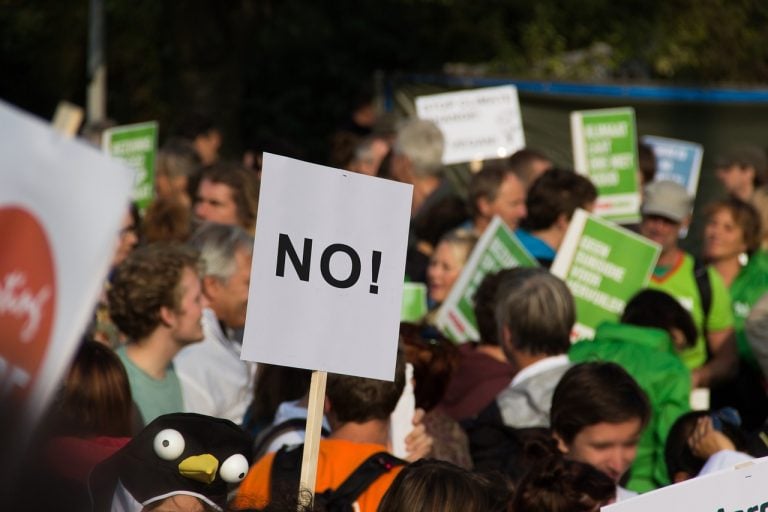 Progressive Caucus Rules Could Violate "One Man, One Vote;" Members Would Have Over 10 Times the Voting Power of Other Representatives 
WASHINGTON, D.C.  (March 7, 2019) –  According to the Washington Post, leaders of the "Congressional Progressive Caucus (CPC) [now in the news over a proposed anti-Semitism resolution] are considering new rules that would require members to vote together on certain issues," and it has "created a task force to come up with a VOTING BLOCK voting proposal, rules that would REQUIRE members to stick together on certain votes or negotiations." [emphasis added]
Q4 hedge fund letters, conference, scoops etc
Khrom Capital killed it during the first quarter, continuing its strong track record; here are their favorite stocks
Khrom Capital was up 32.5% gross and 24.5% net for the first quarter, outperforming the Russell 2000's 21.2% gain and the S&P 500's 6.2% increase. The fund has an annualized return of 21.6% gross and 16.5% net since inception. The total gross return since inception is 1,194%. Q1 2021 hedge fund letters, conferences and more Read More
It's reportedly a move to "maximize the CPC's power," but putting it into effect could also give each of CPC's members 10 or more times the voting power of other House members, says public interest law professor John Banzhaf,  whose method of determining voting power has been widely accepted, held to create a constitutional standard in several cases, and has been used to calculate voting power in many situations, including the Electoral College, the EC, British elections, etc.
If one member of the House - an individual or an entity - were able to control how 100 votes would be cast, it would give him or it over 100 times the voting power of any one individual House member, since that voting block would then be able to cast a decisive and deciding vote more than 100 times more often than any other single representative.
But the true test is how often the vote of any one single member of the CPC will be decisive in determining whether a measure in the House will pass or fail compared with that of any other single individual House member who is not a member of a voting block.
The answer can easily be calculated.  If the PCP has 100 members who agree to vote as a block for whatever proposal receives a majority vote of the other caucus members, each individual member will have about 10 times more voting power than those who are not members of the block.  This would not only "maximize the CPC's power" as its leaders hope, but would also maximize the power of each individual single member of the caucus who agreed to the block voting plan.
Unfortunately, it would also mean that the residents of most congressional districts would have far less voting power - by a factor of at least 10 to 1 - than residents in districts whose representative was a member of the CPC.  But this would directly contradict the principle underlying the Supreme Court's frequently articulated "one man, one vote" principle, says Banzhaf.
While it may not be unconstitutional for individual House members to agree to pool their votes in order to magnify their voting power, it would have the same effect - and be just as unfair - as having some congressional districts with 5 or even 10 times as many residents as others, he argues.
Block voting agreements, secret or open, are inherently unfair because they magnify the voting power and effectiveness of a few at the expensive of all the others, says Banzhaf.
For example, if 3 members of the Supreme Court agreed (secretly or openly) that they would always vote as a block, with the block's votes determined by a majority vote of the 3, each of those individual justices 3 would have far more voting power than each of the other individual members of the Court.
Indeed, if 5 justices agreed to always vote as a block, the other 4 justices would have no voting power at all.
This would likewise seem to be very unfair and, like the PCP proposal, might encourage others to hurry to form and join other caucuses to prevent any further diminution of their own voting power.
Using caucuses or parties to pressure legislators to vote a certain way is a time honored American tradition, and strict party discipline can help magnify the power of any caucus or party which does it most effectively, but actually forcing a legislator to vote a certain way as part of a deal to magnify his own voting power raises different and serious questions, suggests Professor Banzhaf.
JOHN F. BANZHAF III, B.S.E.E., J.D., Sc.D.
Professor of Public Interest Law
George Washington University Law School,
FAMRI Dr. William Cahan Distinguished Professor,
Fellow, World Technology Network,
Founder, Action on Smoking and Health (ASH),
2000 H Street, NW, Wash, DC 20052, USA
(202) 994-7229 // (703) 527-8418
http://banzhaf.net/ jbanzhaf3ATgmail.com  @profbanzhaf