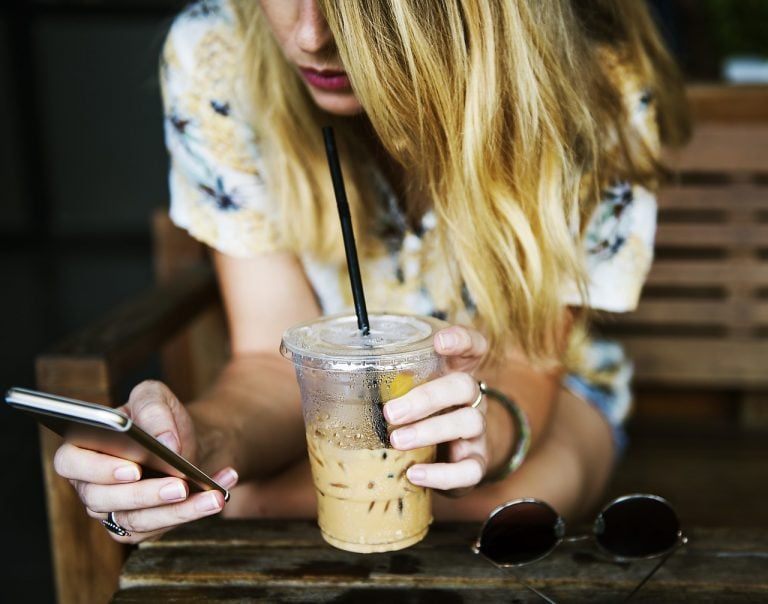 Along with the launch of the Pixel 3 and Pixel 3 XL last year, Google debuted a wireless charging stand dubbed the Pixel Stand. This stand is not just a wireless charger. Because of its usefulness, those using custom ROMs wanted the ability to use the Pixel Stand with their Pixel 3 and Pixel 3 XL, but it wasn't possible until now.
Pixel Stand support for custom ROMs
Google's Pixel Stand is more than just a charging stand. It converts the phone into a digital photo frame and can also mimic a sunrise using the phone's display. It can communicate with Google Assistant as well.
For instance, if using the stand to activate Google Assistant, the Assistant will display small bubbles on the phone's display with several suggestions. For example, in the morning, it displays options such as "Good morning," "Play news," or "What's the weather?" Userd can either tap a bubble to activate Google Assistant or use the standard phrase "OK, Google" or "Hey, Google."
Looking at Trends with AlphaSimplex's Dr. Kathryn Kaminski
ValueWalk's Raul Panganiban interviews Dr. Kathryn Kaminski, Chief Research Strategist at AlphaSimplex, and discuss her approach to investing and the trends she is seeing in regards to quant investing and hedge funds. Q1 2021 hedge fund letters, conferences and more The following is a computer generated transcript and may contain some errors. Interview with AlphaSimplex's Read More
Due to such features, the Pixel Stand has become a hit among users. Even those using custom ROMs on their Pixel 3 or 3 XL want to use it, but restrictions placed by Google prevented them from doing it. Even though Google offers kernel source codes and an easy-to-unlock bootloader with the Pixel phones, those with custom ROMs haven't been able to use the Pixel Stand or any of its exclusive features. However, this will not be the case going forward.
This is a small preview of the pixel stand support working on AOSP, and to be precise DirtyUnicorns :D

And so, this is another thing to add in my reverse engineering collection.
I love to work on these stuff. pic.twitter.com/fXDure0Hpp

— Jertlok (@Jertlok) March 24, 2019
Developer Giuseppe Maggio aka Jertlok made it possible to use all the Pixel Stand features on AOSP-derived custom ROMs like Dirty Unicorns or LineageOS, according to tech site PiunikaWeb. He is the same developer who open-sourced the Pixel 2's and 3's Active Edge squeeze feature a few days ago.
The pic isn't mine, I don't know what was behind the guy.

Unfortunately I don't have a pixel 3 not a stand :p

— Jertlok (@Jertlok) March 25, 2019
Making the Pixel Stand support custom ROMs was already a difficult job, but Jertlok took the challenge a step further. The developer claims to have achieved this feat without even owning a Pixel Stand or Pixel 3.
What to expect from the Pixel 4
The next Pixel phone, the Pixel 4, has also been in the news recently. It is expected that the XL version of the handset will sport a dual-lens rear camera, unlike the previous Pixel XL phones. There are also reports that the XL variant could feature a hole-punch display and have a dual-lens selfie camera like the Galaxy S10 Plus.
Further, speculations suggest the next-gen Pixel phones will come with two standard SIM card slots. The current Pixel phones feature a standard SIM card slot and an eSIM. Although they still allow users to have two numbers, only one can be active at a time.
Like its predecessors, Google's Pixel 4 is also expected to run on the latest version of Android. It will likely be the first phone to run Android Q. The next version of the OS could feature a system-wide dark mode, improved facial recognition, new permissions features and enhanced security.
The Pixel 4 phones will likely be released in October since Google has released all previous Pixel phones in past Octobers.
Expected specs and price for the Pixel 3a
One other Pixel phone Google is rumored to be working on is a cheaper version of the Pixel 3 and Pixel 3 XL. This new phone will reportedly be called the Pixel 3a or Pixel 3e. According to WinFuture.de, the handset may cost 450 euros, or about half the price of the Pixel 3 in Europe.
The cheaper Pixel phone is expected to be powered by a mid-range Qualcomm processor such as the Snapdragon 670 and 710. Further, it could feature 4 GB of RAM and 64 GB of onboard storage. The XL version could have a 6-inch display, while the standard version could be fitted with a 5.6-inch display.
Both the Pixel 3a and 3a XL are expected to feature a 12.2 MP single-lens rear camera with dual-LED flash. On the front, they're expected to have an 8 MP wide-angle sensor. Additionally, reports suggest the new handsets will be available in black, white and an "iris" finish.
Other expected specs include a USB Type-C port, 3,000 mAh battery for both phones and 18W fast-charging support. As of now, there is no information on their launch date, but rumors are in favor of a launch soon.