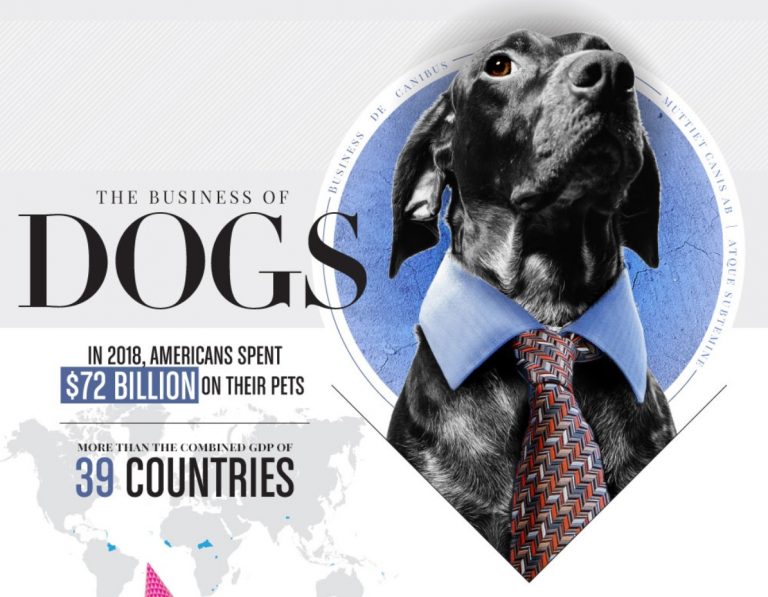 Most pet owners cherish their furry (or scaly) companions like they would any other member of the family. In 2018 alone, Americans spent over $72 billion on their pets amounting to more than the combined GDP of 39 countries. But just how far are we willing to go for our pets, and in the face of an unpredictable economy, how is the business of pets faring?
Every month, millennials spend on average $142 on their pets and as a whole, pet owners spent almost $1,300 a month on pet care. Almost 80% of people would give up eating out at restaurants and nearly 70% would put off a vacation for their pets. Though generationally it seems Baby Boomers, Millennials, and Gen Zers can agree on anything, our love for our pets goes across the board and regardless of age, we are willing to do anything for them.
Carlson Capital Thinks The SPAC Boom May Be Over [Q1 Letter]
Carlson Capital's Black Diamond Arbitrage Partners fund added 1.3% net fees in the first quarter of 2021, according to a copy of the firm's March 2021 investor update, which ValueWalk has been able to review. Q1 2021 hedge fund letters, conferences and more At the end of the quarter, merger arbitrage investments represented 89% of Read More
[REITs]
Q4 hedge fund letters, conference, scoops etc
Each year, one in three pet owners need to take at least one of their pets for urgent veterinary care. From stomach issues to eye conditions to skin problems, common health concerns can begin to add up sometime reaching into the tens of thousands. We can't always plan and save for an emergency; building backup funds isn't easy. But precautionary practices can help mitigate damage when an emergency does arise. By 2022, the pet health insurance industry is projected to reach $2 billion in value as more and more pet owners get involved. Perfect for pet breeds with predictable health concerns such as joint or dental issues, pet insurance bolsters protections and keeps avenues of care open even in emergencies.
In addition, pet lovers are taking a harder look at their pet's nutrition and begin filtering out harmful additives, unnecessary grains and carbs, and swapping out standard kibble for better quality pet food. Over 80% of pet owners believe that higher quality food helps extend their pets' lives and in 2018, one in three pet parents regularly gave their pets a daily nutritional supplement. Omega-3 and probiotics are among some of the most popular supplements that we give to ourselves, and in the right doses, are just as beneficial to the health of our pets as well.
Even as recession experiences put a damper on the economy and our wallets, we spare no expense on our pet's health. Take a look at this infographic for more on the business of dogs, how it remains steadfast in any economy, and what we can learn from pet owners and the success of the industry itself.