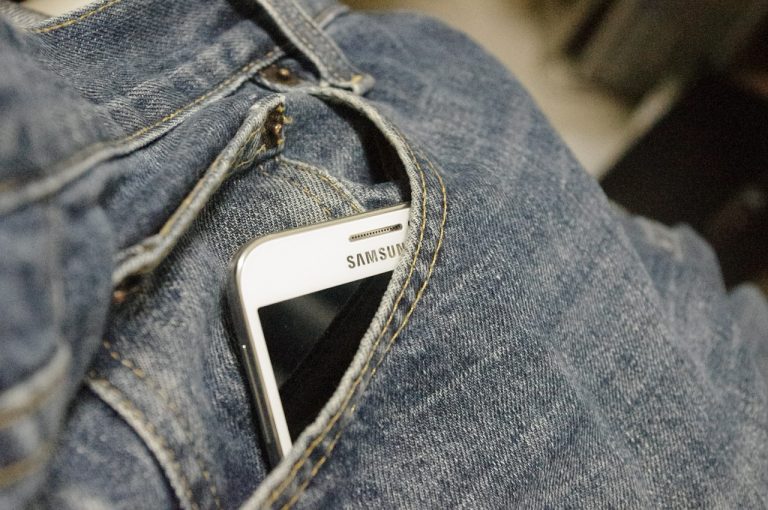 Samsung's foldable phone hasn't yet hit stores, but there are already reports that the Korean firm is working on its next foldable phone, the Galaxy Fold 2. Several patents have shown a new foldable phone design Samsung might be working on. Now a new patent describes yet another new Samsung foldable phone design.
Another new Samsung foldable phone design
Samsung's latest patent spotted by LetsGoDigital shows a device with a tablet-sized screen when unfolded. When the device folds toward the left and right edges, the screen size is cut in half. The patent includes design images of the new Samsung foldable phone design.
LetsGoDigital also created its own images based on the patent images which do a better job visualizing the design. The renderings are similar to what Xiaomi revealed recently, but with a few omissions. The patent images and the images from LetsGoDigital don't have cameras or even a charging port.
Jim Chanos Unveils Lastest Short As Fund Manager Bets On Further Market Declines
Jim Chanos has a new short target in his sights. Earlier this week, the hedge fund manager disclosed that he is betting against "legacy" data centers that face growing competition from the trio of technology giants, which have previously been their biggest customers. The fund manager, who is best known for his winning bet against Read More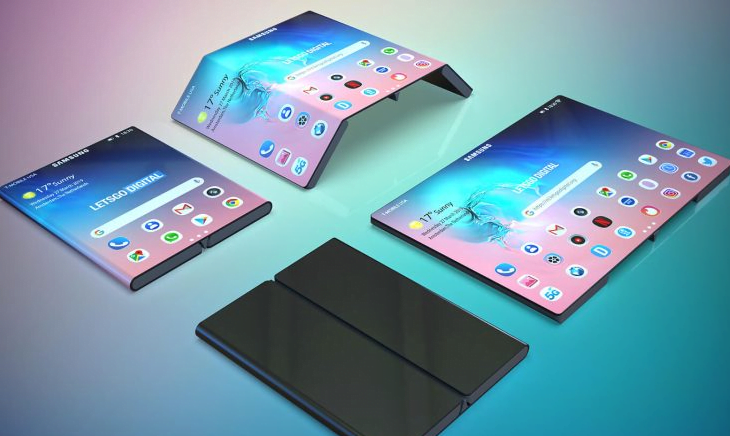 It could mean the new Samsung foldable phone or Galaxy Fold 2 relies only on wireless charging, and the camera could be under the display or in a pop-up mechanism. One other possibility is that the patent images are incomplete.
These images could show Samsung's next foldable phone. However, there is always a chance that this design will never be implemented and simply remain buried in patent files.
Could this be the Galaxy Fold 2?
This is not the only Samsung foldable phone patent we have seen this month. A few weeks ago, LetsGoDigital spotted another patent revealing a tall, slender display. Based on the images from the patent, it appears the device can be wrapped around and worn on the wrist.
The top section of the device wouldn't bend because it houses the front and back cameras. The bottom part, which is much smaller than the top section, also appears non-foldable, so only the middle part appears to wrap around the wrist.
Again, there is no surety that this design will see the light of day. Samsung and other major tech firms file patents regularly, but not all the described technologies are worked upon. However, the flurry of new Samsung foldable phone patents we have seen lately do suggest the Korean firm is very serious about the foldable phone and that it is aggressively exploring new designs.
Galaxy Fold can survive 200,000 folds
Even though the Galaxy Fold hasn't yet reached buyers, many have raised concerns about a potential display issue. Some have suggeted the foldable phone screen will develop a crease over time from folding and unfolding the device.
To address such issues and to prove that its Galaxy Fold is reliable and durable, Samsung released a new video showing that it can outlast 200,000 folds and unfolds, or about five years of use with about 100 fold-unfold movements a day. The test takes a full week to complete.
"While the extent of the test may seem like overkill to some, Samsung viewed it as vital to ensuring the durability of device's hinged design and Infinity Flex Display," the company said in a post.
New video of Xiaomi's folding phone
Bendable form factors are being pursued by almost all smartphone makers currently. We have already seen a foldable prototype of Huawei's Mate X and heard that companies like Oppo, LG, Xiaomi, Motorola and others are planning to release foldable phones later this year.
Xiaomi again confirmed the existence of its foldable phone with a new video, suggesting it could be released soon. Xiaomi's foldable phone features a double folding design, so it is different than what Samsung and Huawei will release. Samsung's Galaxy Fold features an in-folding design, while Huawei's Mate X has an out-folding design.
Xiaomi's video does not reveal any other details about the device, including specifications or even the launch date. The video was initially shared on Xiaomi's official Weibo account and is now available on YouTube as well.
The video shows someone using the phone in an unfolded state. By the end of the video, the device is folded from both sides, and the person using it puts it on top of a cup of noodles. The video does show a noticeable lag when the phone's user interface switches from tablet mode to phone mode.
Motorola reportedly plans to resurrect its Moto-Razr flip smartphone from the 2000s with a foldable form factor twist. The company had already filed a patent with the World Intellectual Property Organization (WIPO) detailing a foldable phone design.
Updated on