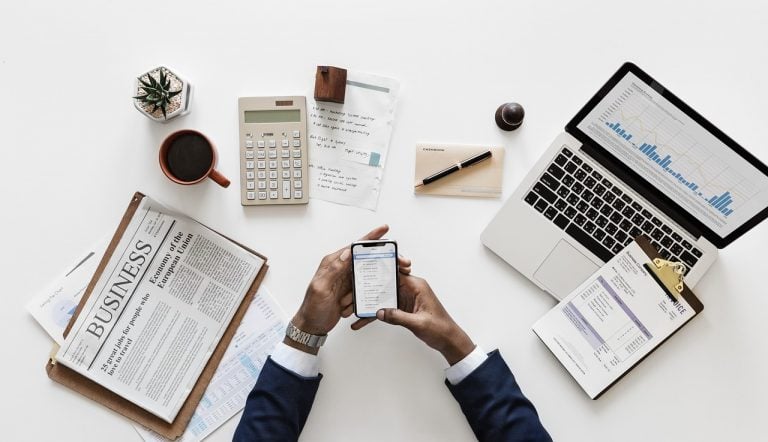 McIntyre Partnerships commentary for the fourth quarter ended December 31. 2018.
Dear Partners,
I hope you all are having a pleasant start to 2019. The below letter is shorter than I aim to make our typical year-end review, largely because of the significant portfolio repositioning discussed at length in the Q3 letter.
Deprival Super-Reaction Syndrome And Value Investing
Deprival Super-Reaction Syndrome And Investing. Part four of a short series on Charlie Munger's Human Misjudgment Revisited. Charlie Munger On Avoiding Anchoring Bias Charlie Munger On The Power Of Prices The Munger Series - Learning . . . SORRY! This content is exclusively for paying members. SIGN UP HERE If you are subscribed and having an Read More
Q4 hedge fund letters, conference, scoops etc

"Mr. Market is there to serve you, not to guide you. It is his pocketbook, not his wisdom, that you will find useful. If he shows up some day in a particularly foolish mood, you are free to either ignore him
or to take advantage of him, but it will be disastrous if you fall under his influence. Indeed, if you aren't certain that you understand and can value your business far better than Mr. Market, you don't belong in the game." - Warren Buffett, 1987 Berkshire Shareholder Letter
"If you need me, I'll be hiding under my desk. Wake me up when my PNL returns." - My old boss, as he literally climbed under his desk in fall 2008
Performance Review - Q4 and FY 2018
Through Year-End 2018, McIntyre Partnerships returned approx. -19% gross and -21% net. This compares to S&P 500 and S&P 600 returns, including dividends of -4% and -12%, respectively. Through January, the fund is up ~18% YTD.
Throughout 2018, the partnerships consistently lagged the market and our (bad) underperformance was exacerbated in Q4 by several large cyclical investments I entered during the market retreat, which I discussed in our Q3 letter. In short, an altogether lousy year. Given our concentrated bets and significant long positioning, underperformance like this will inevitably occur, and our performance is particularly difficult to estimate in sharp market selloffs. However, if the fund is to be successful over time, underperformance like 2018 must be rare. That's all there is to it. However, our start to 2019 has been strong and hopefully our momentum will continue.
In Q4, we had many >100bps losers and no significant winners. For 2018, LILAK, GTX, FBHS, and CC each lost ~300-500bps, while Permanent TSB, Telesites, and our "media basket" each lost ~100-200bps. Our YTD winners were paltry – DDS and ORM each contributed ~100bps.
Portfolio Review - Exposures and Concentration
As of December end, our exposures are 128% long, 42% short, and 86% net. Our five largest positions were 74% gross exposure and our ten largest were 111%.
Our five largest positions are CC, LILAK, FBHS, GTX, and uranium.
International stocks and uranium account for 30% of the portfolio. Non-cyclical businesses (cable, beer, cell towers, etc.) are 60%. "Hard catalyst" (spinoff, merger, asset sale, etc.) and "soft catalysts" (earnings beats, price increases, etc.) stocks account for 41% and 71%, respectively.
Portfolio Review - Existing Positions
ORM and Small-Cap Financials
ORM was part of our small-cap financials basket over the last two years. My thesis was simple: ORM was a REIT with a liquidating real estate portfolio and undersized bridge lending business trading at a substantial discount to liquidation value with minimal leverage. However, like our other small-cap financial bets, while value was clear, the path to monetization was not. (If there were a clear path, I would have made a core investment.) In early November, following ORM's management feeling pressure from the second activist campaign in two years, ORM reached an agreement to merge with RC at a price near book value. The fund has exited our position.
I have largely exited our small-cap financials basket to make room for other investments. In 2018, the basket largely met our investment goal of ~15-20% IRRs with minimal market correlation. If our larger investments are successful in 2019, I will likely reallocate capital towards these kinds of investments.
Portfolio Review – New Positions
"It never was my thinking that made the big money for me. It always was my sitting. Got that?" - Edwin Lefèvre (Jesse Livermore)
In H2 2018, I substantially rotated our portfolio into several cyclical bets that I believe the market is substantially undervaluing. As the names have now turned and I believe are worth substantially more, I likely will be doing far more sitting than trading in H1 2019. While I am constantly on the look for new ideas, new is not the same as better and I believe our portfolio to be exceptionally strong. To exit our investments at current prices requires either 1) substantial price appreciation or 2) a very strong new idea. I hope both occur, but I am comfortable sitting in our names.
On Macro Views
Considering the recent market volatility, several investors have asked my macro views – particularly whether we are heading toward a recession. As I have said when you call, I hate to disappoint but I have few thoughts on present recession odds: I am sure one will come at some point but I have absolutely no indication as to when. Instead, I underwrite all our investments to a recessionary earnings scenario and only buy when I believe they are cheap, even if cyclical conditions decline.
When I do have macro thoughts, they are largely constrained to stock valuations and interest rates – I care far more whether the ECB raises rates 300bps than if unemployment runs from 4% to 7%. My present view remains the same as it has been the last few years: I believe U.S. stocks are reasonably valued – cheap to bonds at present and priced "in-line" with a 5%-7% ten-year treasury yield environment. This is boring but logical: Neither stocks nor long-term rates have had significant moves. Short-term US rates have moved higher; however, the long end of the curve has not moved in tandem, likely due to long-term government yields in other developed markets being lower than the US. As stocks are infinite-duration assets, I care much more about long-term rates than short-term when it comes to equity values, short-term rates' impact on certain sectors' fundamentals notwithstanding.
Given this general view on stock and bond valuations, I am comfortable fully invested in stocks.
Business Operations Review
Our audit and tax prep are underway and I hope to get a jump-start on the forms this year. I'll be reaching out to partners soon with further details.
As always, please feel free to contact me with any questions.
Sincerely,
Chris McIntyre
(929) 399-5485
This article first appeared on ValueWalk Premium