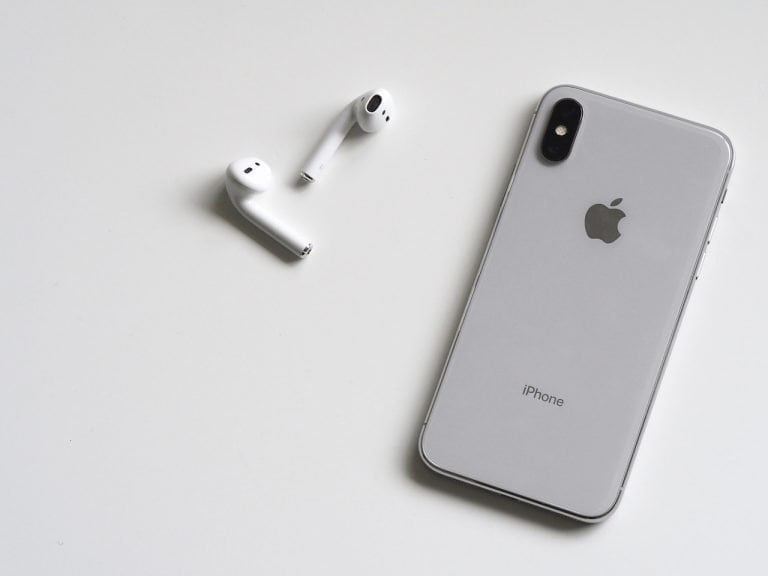 Apple released the original AirPods in September 2016 alongside the iPhone 7 and iPhone 7 Plus. Since then speculations about the next-gen version of the AirPods have been rife, and now it seems we are finally nearing their release. A new leak suggests Apple's AirPods 2 could arrive later this month.
What to expect from Apple's AirPods 2
This new rumor comes from the Spanish-language blog Applesfera, which claims the next iteration of the AirPods will be launched at Apple's March 25 event and become available for purchase starting March 29. Apple has long been expected to hold an event on March 25.
Applesfera's claims are based on an unnamed supply chain source familiar with Apple's plans. The blog also references a screenshot from "logistics and product stock management software." The screenshot suggests the original AirPods will reach the end of their "life cycle" on March 28.
Hedge fund managers present their best ideas at Robinhood [In-Depth]
The latest Robinhood Investors Conference is in the books, and some hedge funds made an appearance at the conference. In a panel on hedge funds moderated by Maverick Capital's Lee Ainslie, Ricky Sandler of Eminence Capital, Gaurav Kapadia of XN and Glen Kacher of Light Street discussed their own hedge funds and various aspects of Read More
Applesfera gave no details on the specifications of the AirPods 2, but rumors so far claim the next-gen AirPods will have a wireless charging case which will be compatible with the AirPower universal charger. Other rumors and speculations suggest the next AirPods will support "Hey Siri" functionality and include new health-monitoring features. We also expect improved sound quality.
Apple's AirPods 2 are also expected to feature a new W2 chip for better Bluetooth connectivity, and unlike the current model, the next generation is expected to be water-resistant. Some reports also suggest the next-gen AirPods will come in black and white and possibly with a new design as well.
We've heard mixed reports about the price of the new model. Some suggest the next AirPods will be more expensive at $200, while others say it will bear the same price tag as the current model, which is priced at $159.
Updated AirPods model or AirPods 2?
This is not the first time we are hearing about Apple's AirPods 2 launching in March. Last month, a rumor claimed Apple would debut the AirPower, AirPods 2 and new iPads in March.
There have also been rumors that Apple will hold an event on March 25 at Steve Jobs Theater to introduce its new streaming video and news subscription services. The rumors also suggest the March 25 event will only focus on software, which would mean no hardware launch, including the AirPods 2.
It's possible Apple will simply release updated AirPods later this month instead of the AirPods 2. Apple has long been expected to debut the original AirPods model with added support for wireless charging. If such is the case, then Apple could easily announce the updated AirPods with just a press release.
Supporting this possibility is a report from Onleaks last month. The report claimed Apple would debut the next-gen AirPods this fall, while the updated version with support for wireless charging will be available soon. Trusted Apple analyst Ming-Chi Kuo also said in October that a new version of the AirPods could come in the fourth quarter of 2018 or the first quarter of 2019. He later clarified that he expected the wireless AirPods to debut in the first half of 2019.
Of course. all these are just speculations for now, so nothing can be said with surety until Apple makes an official announcement.
What to expect from Apple's March event
Apple hosted events in March in 2015, 2016 and 2018. It released the iPhone SE on March 21, 2016, and on March 27, 2018, the company debuted the current iPad at a special education-focused event in Chicago.
Thus, Apple the company could hold a March event this year as well. However, there are no clear indications on what Apple will showcase. There are many likely contenders, like a new Apple News service, an upgraded TV application, new iPads, a new iPad Mini, a new iPod, the AirPower charging mat and now new AirPods as well. We will have to wait for the event–if it happens–to find out what Apple will launch this month.
Apple is also said to be working on third-generation AirPods. The AirPods 3 could come next year and are rumored to come with noise cancellation features. It is also believed that with the AirPods 3, Apple could further increase the distance users can be away from their iPad or iPhone while using them.