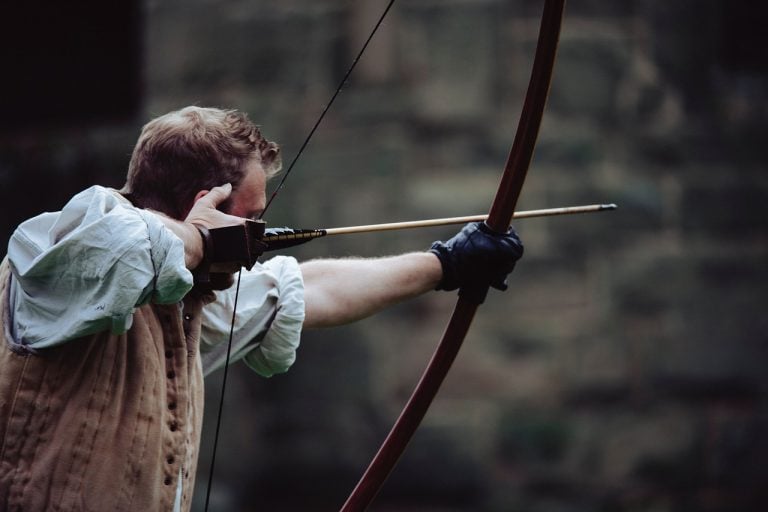 Many have heard that Apple products save lives through the technology behind them. However, in an unusual instance, the iPhone saved someone's life because its build is so robust that it stopped an arrow shot at a man's head.
iPhone protects a man's head
The incident occurred in Australia. A 43-year-old man was attacked with an arrow in Nimbin, New South Wales, according to News.com.au. The unidentified man told police on Wednesday that around 9 a.m. local time when he pulled into his driveway and got out of his car, he noticed a man standing just outside his property.
That other man was allegedly armed with a bow and arrow. Suspecting that the man had malicious intents, the victim took out his iPhone to take a picture of the attacker, and at that very moment, the attacker allegedly shot an arrow at him.
Jim Chanos Unveils Lastest Short As Fund Manager Bets On Further Market Declines
Jim Chanos has a new short target in his sights. Earlier this week, the hedge fund manager disclosed that he is betting against "legacy" data centers that face growing competition from the trio of technology giants, which have previously been their biggest customers. The fund manager, who is best known for his winning bet against Read More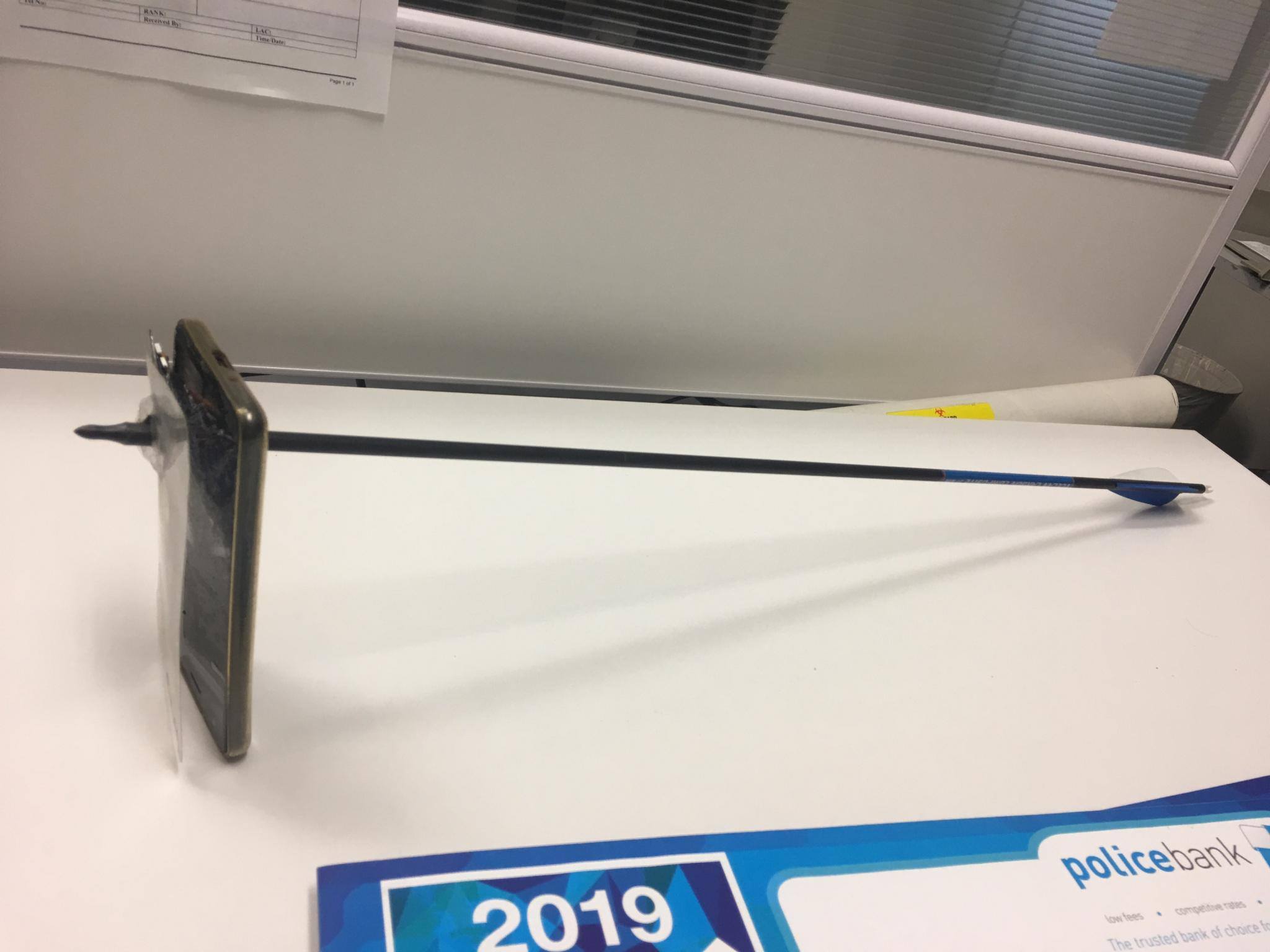 Luckily, the arrow pierced the man's iPhone and lodged in it. Although the iPhone stopped the arrow, the force of the shot apparently pushed the iPhone back to hit the man's chin. However, it was only a minor injury, and no medical treatment was required.
Police later arrested the alleged attacker, a 39-year-old man the victim reportedly knew. The suspect faces charges of being "armed with intent to commit an indictable offense, assault occasioning actual bodily harm and malicious damage," according to the news report.
There is no information on which iPhone model saved the man's life. It is also not clear whether the man was able to take a picture before the arrow struck or if the iPhone still works (although we sincerely doubt it based on the photo we saw). It seems the handset also had a third-party screen protector in place.
The suspect was later granted bail and is now scheduled to appear in court on April 15.
Apple products can stop bullets as well
This is not the first time an Apple product has protected someone. In 2018 a man in West Virginia was saved by his iPhone 7 Plus from a bullet shot during a computer sale gone wrong, according to WSAZ-TV. Additionally, a couple years ago, a witness to a shooting in the Fort Lauderdale airport revealed that his MacBook Pro, which was in his backpack, protected him from a stray bullet, according to Apple Insider.
Similarly, in 2015, an iPhone stopped a bullet shot during an armed robbery at Fresno State University, saving a student's life, local TV station ABC30 reported. In another instance in 2016, a Turkish soldier's iPhone 6 stopped a bullet shot during a firefight with terrorists, according to Cult of Mac.
Apple products save lives
Other Apple products save lives too, but primarily due to their tech features. Just last week, a 59-year-old U.S. Navy veteran credited his Apple Watch with saving his life. Louis Lee owns an Apple Watch 4, which he told local TV station WRCB is "priceless." A few years ago, Lee was diagnosed with atrial fibrillation, and he has had a pacemaker for some time. However, one day recently, he wasn't feeling well.
"I woke up and I was tired. I was more tired than normal and I was walking around the house and I noticed I was getting a little bit dizzy. Then I started getting a little short of breath and felt some palpitations and fluttering in my chest and I said this doesn't feel right," he told WRCB-TV.
Lee then contacted his doctor in Nashville, who told him to download and send the information from the pacemaker. However, that didn't work, so he then turned to his Apple Watch. He asked the doctor if he could send an EKG from his Apple Watch, to which the doctor agreed.
"I don't think he truly believed me but he wasn't going to upset me if I was in a heart condition," Lee said.
Just minutes after sending the EKG, Lee got a call from a doctor, who told him he was "definitely in AFib" but that it was not critical. He was then hospitalized, and after a brief stay, he is back to feeling normal.
In another recent incident, an Apple Watch saved a man's life by alerting him that his heartbeat was higher than usual. Ira Flatow, who hosts the radio show Science Friday, tweeted that his brother was "saved by his Apple Watch." The watch showed a heartbeat of more than 200 beats per minute, prompting his brother to visit the doctor.
My brother was saved by his Apple Watch. After he felt a rapid heart beat >200 bpm, his watch told him to "go to the hospital." He did and his tachycardia was diagnosed.

— Ira Flatow (@iraflatow) March 7, 2019
Updated on