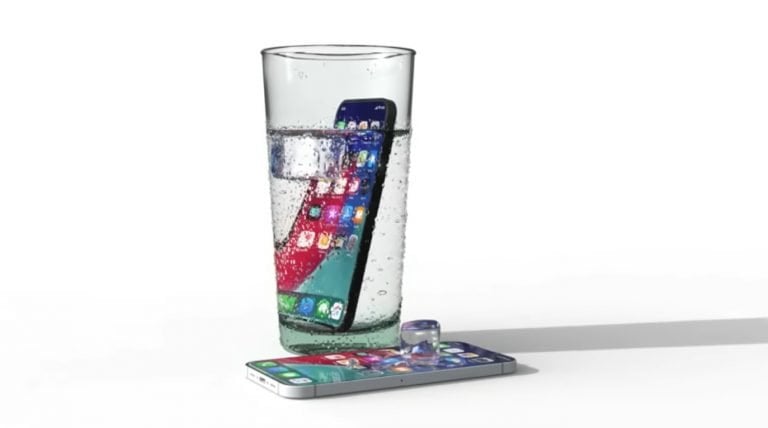 We've pretty much reached the point where premium smartphones are expected to sport water resistance, but so far the technology merely protects devices if they should happen to fall into liquid. Now we're hearing that Apple may want to go even further by making the iPhone 11 display functional underwater.
New iPhone 11 display tech?
This rumor comes to us courtesy of Max Weinbach of XDA Developers, who shared it with the folks behind the YouTube channel EverythingApplePro. They emphasized that the underwater technology may be for a later iPhone model, although they would like to see it in the iPhone 11.
Making the iPhone 11 display work underwater would be quite a feat because the screen would have to be able to tell the difference between the water that surrounds it and the user's fingers. That's more easily said than done. Display technology has certainly advanced a lot over the last few years, but despite that, there are still plenty of things smartphone screens can't do. For example, most smartphones don't work when the user is wearing gloves. This is just one example of the intricacies involved in making smartphone displays actually work.
Odey Special Situations Fund took on several new positions in March
Odey Asset Management's Special Situations Fund was down 3.2% in March, compared to its benchmark, the MSCI World USD Index, which was up 3.3%. Through the end of March, the fund is up 8.7%, beating the benchmark's return of 4.9%. Q1 2021 hedge fund letters, conferences and more Odey's Special Situations Fund deploys arbitrage and Read More
Of course, if Apple is working to make the iPhone 11 display functional underwater, we can't imagine that it will be a major selling point. Sure, Apple fans may enjoy showing off just for fun, but as far as practical usage, we see few applications. Scuba divers would benefit, of course, but for the average Joe or Jane, making the iPhone 11 display work underwater would merely be a neat trick.
Other iPhone 11 rumors
In addition to his claim about the iPhone 11 display, Weinbach also told EverythingApplePro that Apple is working on an updated Taptic Engine. He believes it will go beyond simply adding vibrations to the device, but also be able to pinpoint exactly which part of the display should vibrate. For example, tapping one area of the screen would send a vibration from that particular area of the screen rather than the entire display.
EverythingApplePro also included some rumors about other Apple devices and accessories, so if you want to check out their video in its entirety, you can do that below.
The iPhone 11 rumor mill is starting to pick up now, so you can expect even more leaks in the coming months. Other rumors we've heard so far suggest Apple's next-gen iPhone could sport a "frosted glass" casing, a triple-lens camera and a massive 4,000 mAh battery.