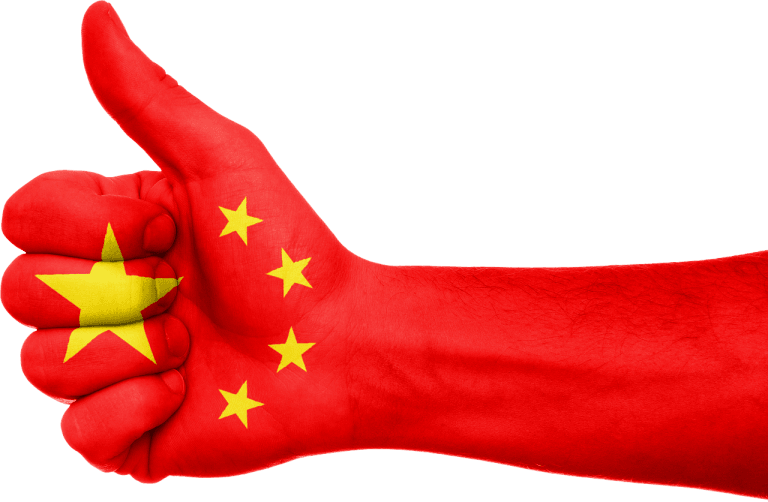 Since Huawei filed a lawsuit against the U.S. government this week, top Chinese authorities have come out in support of the Chinese company. In what seemed like a warning to the U.S., China's foreign minister said the country will resort to "all necessary measures" to defend the rights and interests of Chinese companies.
China backs Huawei
On Friday, China's top diplomat, Wang Yi, said Beijing supports Huawei's legal battle against the U.S. government.
"China has and will continue to take all necessary measures to resolutely protect the legitimate and lawful interests of Chinese businesses and citizens," Wang said during a news conference, according to The Washington Post. "At the same time, we support the company and individual in question in seeking legal redress to protect their own interests and refusing to be victimized like silent lambs," he added.
Marathon Partners: There Is A "Compelling Opportunity" In US Cannabis
Marathon Partners Equity Management, the equity long/short hedge fund founded in 1997, added 8.03% in the second quarter of 2021. Q2 2021 hedge fund letters, conferences and more According to a copy of the hedge fund's second-quarter investor update, which ValueWalk has been able to review, the firm returned 3.24% net in April, 0.12% in Read More
Clearly the references to the "company and individual" are Huawei and its chief financial officer, Meng Wanzhou. Huawei's CFO, who is also the daughter of the company's founder, was arrested in Canada in December. Meng faces extradition to the U.S., which has accused her of fraud.  Meng's lawyers are suing Canadian authorities. The lawsuit alleges that the search, arrest and detention of Meng were a violation of her constitutional rights.
Wang's comments are the latest in a series of arguments by the Chinese government that the U.S. is being unfair to Huawei. Beijing has long been suggesting that the U.S. is concerned about being overshadowed by Chinese technology, especially in telecommunications.
Meanwhile, the U.S. alleges that Huawei's equipment poses a national security risk. Washington claims the Chinese company's equipment contains backdoors which can be used by the Chinese government to spy on Americans. However, Huawei has continuously denied all such claims.
"The U.S. Congress has repeatedly failed to produce any evidence to support its restrictions on Huawei products," Huawei's Rotating Chairman Guo Ping told Reuters.
What Huawei's U.S. lawsuit claims
The Chinese company filed a lawsuit against the U.S. government on Thursday. Huawei's U.S. lawsuit claims that keeping U.S. agencies from buying its telecommunication equipment is unconstitutional.
Specifically, Huawei's U.S. lawsuit cites a section of the National Defense Authorization Act, which blocks government agencies from buying its telecommunication equipment. In addition to Huawei, ZTE is also named in the law. Huawei argues that the provision banning it and ZTE is a "bill of attainder." It means the government itself has decided the other party is guilty and has taken action to punish it without going through due process. According to Huawei, this is unconstitutional.
Additionally, the Chinese company argues that its absence from the U.S. telecom market will eventually hurt consumers. Huawei claims its absence will slow down the rollout of 5G, the next generation of mobile network technology.
Huawei's U.S. lawsuit seeks to scrap Section 889 from the bill. That would allow the Chinese company to initiate talks with U.S. government agencies. Huawei filed the lawsuit in Texas.
Will the U.S. drop the charges against Huawei?
Huawei's U.S. lawsuit comes at a time when the U.S. and China are locked in negotiations to end the trade war. U.S. president Donald Trump triggered the trade war by imposing sanctions in July 2018. Trump is optimistic that the two nations will reach a deal soon. On Wednesday, he said the talks were "moving along well."
According to The Guardian, China has agreed to procure more U.S. products. Addressing a major U.S. concern, China also said it will introduce a law that will block local governments from forcing foreign firms to transfer their technology to local companies. It remains to be seen if the U.S. will drop the charges against Huawei as part of the deal.
When the =question was put to Trump last month, he said, "We'll be making that decision."
Huawei was founded by Ren Zhengfei, a former military engineer. The Chinese company has been facing rising scrutiny globally over possible connections with the Chinese government. However, the company has claimed in a global public relations campaign over the past few months that it has never and would never share any information with the Chinese government.
"Huawei is not owned, controlled, or influenced by the Chinese government. Moreover, Huawei has an excellent security record and programme. No contrary evidence has been offered," Huawei Chief Legal Officer Song Liuping said.
However, the concern is a Chinese national intelligence law that requires all companies to cooperate with authorities if asked.