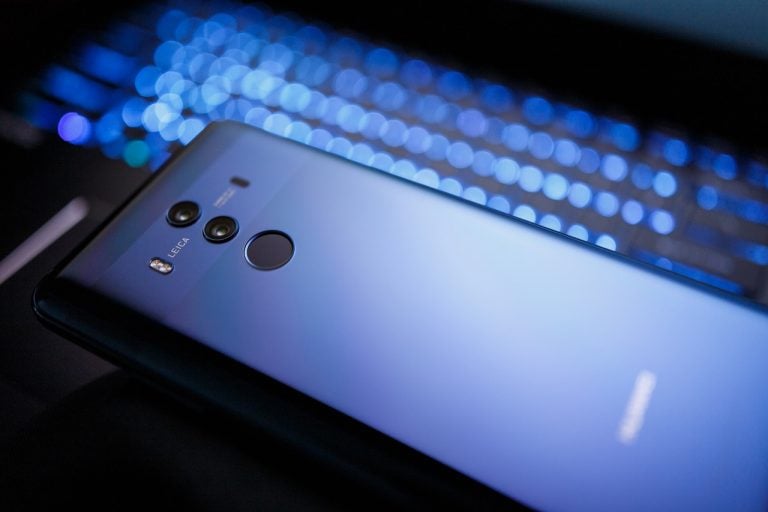 As many are aware, Huawei is not on good terms with the U.S. government. Therefore as a precautionary measure, it is preparing for emergency situations, like by developing its own operating system in case Android becomes unavailable.

What's "Plan B" for Huawei?
The feud between the U.S. government and Huawei is not new. It intensified after the Chinese company sued the U.S. government, accusing Washington of being unfair. Although the lawsuit is still ongoing, Huawei is preparing for the possibility that Washington might force U.S. companies to end their partnerships with the Chinese company.
If it does happen, the move isn't entirely unprecedented. AT&T was forced to sever ties with the Chinese company last year despite an agreement between the two covering sales of Huawei's Mate 10 Pro in AT&T stores. As a result, Huawei is now preparing for the worst-case scenario: the possibility that it may be cut off entirely from Google's Android operating system. All of the company's current smartphones run on Android.
Fund Manager Profile: Zhang Hui Of China's Southern Asset Management
Historically, the Chinese market has been relatively isolated from international investors, but much is changing there now, making China virtually impossible for the diversified investor to ignore. Earlier this year, CNBC pointed to signs that Chinese regulators may start easing up on their scrutiny of companies after months of clamping down on tech firms. That Read More
In a recent interview with the German newspaper Die Welt, Huawei CEO Richard Yu said the company has a "Plan B" ready in case it loses access to the Android OS. This "Plan B" is their own proprietary operating system, which will be used if the need arises.
"Should it ever happen that we can no longer use these systems, we would be prepared. That's our plan B," the CEO said.
However, Yu admitted that the company would prefer to stay with Android rather than switch to its own mobile OS.
Similarly, Huawei will replace Windows on its notebooks with its own operating system, although the CEO says the company prefers "collaboration with Google's ecosystems and Microsoft."
Google and Huawei have had a great relationship so far. The Chinese company developed the Nexus 6P for Google and has been testing the Fuchsia OS on its smartphones. Thus, a situation in which Huawei is forced to ditch Android is unlikely, at least for now.
Here's what we know about Huawei's mobile OS so far
Yu shared no details about Huawei's mobile OS, including features, but we can expect it to be a "fork" because Android itself is open source.
This is not the first time we are hearing about Huawei's mobile OS. Last year there were several rumors and reports suggesting the company was developing its own mobile operating system. The Chinese company finally confirmed in November that it was developing an alternative to Android. There are no further details about Huawei's mobile OS, but rumors suggest it will be called "Kirin OS."
Huawei has already switched from Google's Wear OS to its own proprietary operating system for the Huawei Watch GT. However, the switch for its wearable is for other reasons and not because of the fight with the U.S. government.
It is not just Huawei that has prepared its own OS to reduce its dependence on Android. Samsung did the same thing by developing its Tizen OS. However, the Korean company still is heavily dependent on Android.
Folding Mate X for 500 euros possible, but not now
In his interview with the German newspaper, Huawei's CEO also talked about the folding Mate X and its ultra-premium price tag of $2,300. The CEO said that "over time," they will be able to bring the price below "1,000 euros," but they will need about one to two years to do it. The price could eventually fall into the "range of 500 euros," but that will "take longer" and would depend on the popularity of the device.
"We can accelerate mass production at any time," he added.
Yu also talked about the possibility of a foldable iPhone, saying Apple may not offer such a device this year or next year either.
He also talked about other things like Huawei's goal to be number one in the smartphone market. He said the Chinese company will overtake Samsung to be the global smartphone leader "by next year at the latest. We are already close."
The Chinese company recently announced that its Mate 20 series had hit the 10-million milestone since its launch in October. Later this month, the Chinese company will launch the P30 and P30 Pro.
Yu also revealed that Huawei is working on big displays in the range of 100 to 200 inches. However, he shared no further details. It will be interesting to see what the company plans to do with such big displays.
Updated on