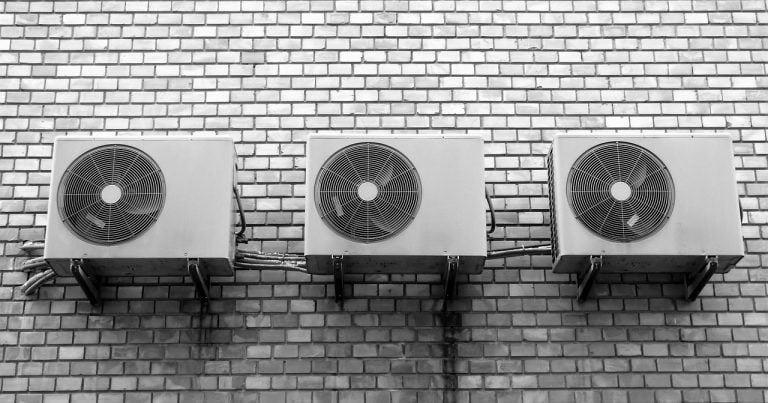 A hot breeze: How Heating and Air-Conditioning Industry continues to grow without a major player in the market
Across the Canadian landscape, if there is one thing you can be sure of, it is the winters will always be cold and biting, and therefore the Heating and Furnacing industry will always be in demand, no matter the situation. That being the case, there is huge surprise that there is no viable company in the market that can prove to be the leading frontrunner to claim the top market spot and the industry is bifurcated into small players that display regional dominance depending on where they come from.
[REITs]
Marathon Partners: There Is A "Compelling Opportunity" In US Cannabis
Marathon Partners Equity Management, the equity long/short hedge fund founded in 1997, added 8.03% in the second quarter of 2021. Q2 2021 hedge fund letters, conferences and more According to a copy of the hedge fund's second-quarter investor update, which ValueWalk has been able to review, the firm returned 3.24% net in April, 0.12% in Read More
Q4 hedge fund letters, conference, scoops etc
This is why, while trying to find the internal and external factors that are affecting the market, we had an in-depth discussion with Action Furnace, to clearly understand the underlying factors that go into the industry along with our analysis from sources like IBIS World, Statistics Canada Government website and Natural Resources Canada Government website to come up with an understanding of the industry.
The bifurcation of heating systems and the type of energy
Across the board in Canada, there were 6 major categories of heating system that nearly 95% of the population used according to the latest survey in 2015-year end. This survey threw an interesting insight over the previous survey, wherein, Electric radiant heating was the only one that supposedly lose out on market share by 1%, which was gobbled up by the Electric baseboard heaters. Apart from that, all other categories maintained their positions in the market, lead by Forced air furnace options with 53% of the market share.
The entire bifurcation of the 95% population who chose to respond is as follows:
Forced air furnace – 53%
Electric baseboard heaters – 29%
Heating stove – 2%
Boiler with hot water or steam radiators – 9%
Electric radiant heating – 1%
Heat pump – 3%
When it comes to Forced air furnaces, Energy Star was clearly the market leader. This was because of their underlying technology that allowed them to create furnaces which if they are fuelled by gas use 6% less energy, and if fuelled by oil use 9% less energy, on average, than a standard model, therefore becoming a clear customer choice.
Equipment manufacturing, and how the industry revenue will continue rising despite a high trade gap
The Heating and Air Conditioning Equipment Manufacturing industry manufactures heating equipment, commercial refrigeration equipment, air conditioners, commercial and industrial fans, blowers, air purification equipment and electric and nonelectric heating and refrigeration equipment. Collectively, these goods are known as heating, ventilation, air conditioning and refrigeration (HVACR) equipment. Residential and commercial construction largely drives demand for HVACR equipment, as these units are common in new homes and commercial venues.
In the five years to 2017, revenue for the Heating and Air Conditioning Equipment Manufacturing industry increased up to $4 billion. During this period, the Canadian residential construction and real estate markets steadily grew due to strong underlying fundamentals, including an expanding, urbanizing and progressively wealthy population. This trend, in turn, bolstered industry sales, as heating, air conditioning, ventilation and refrigeration (HVACR) equipment is typically installed in new buildings to regulate climate and provide ventilation for residential units and commercial venues. This meant that in the 5-year period, the industry grew at a rate of 5.8% annually, and employed more than 14,000 people with nearly 700 businesses in total.
Some of the threats and opportunities for the industry were analysed as follows:
Increases in employment and disposable income will help boost HVACR sales
This industry exhibits a high and increasing level of international trade
Higher disposable income and corporate profit will drive HVACR replacement demand
This also led to determining the most important success factors for the industry, which are noted as follows:
Ability to accommodate environmental requirements
Control of distribution arrangements
Establishment of brand names
Heating and Air Conditioning contractors, and how increased government energy-efficiency initiatives will spur industry revenue growth
Heating, ventilation and air-conditioning (HVAC) installations accounted for 62.2% of industry revenue in 2018. The turbulent decline in new construction activity in 2013 led HVAC installation work to shrink as a share of revenue for that year but it has since then recovered. Maintenance services, which are somewhat more resistant to economic fluctuations, have remained an important share of revenue throughout this period. The majority of HVAC installations are associated with new building construction, comprising 51.4% of industry revenue in 2018. Additionally, upgrades and replacement services in existing buildings also make up this industry segment and account for 10.8% of revenue.
Over the five years to 2018 the Heating and Air-Conditioning Contractors industry in Canada was buoyed by rising per capita income and renewed growth in the construction sector. Thus, industry revenue is expected to increase during the five-year period from 2018 to 2023. Over the next five years, alongside stronger demand from downstream markets, national standards for energy efficiency and a growing trend toward lowering energy use are projected to encourage building owners to upgrade to more efficient systems. In addition, government energy efficiency incentives are expected to benefit HVAC contractors. Furthermore, rising electricity prices are also expected to motivate households to purchase or upgrade to more efficient HVAC systems so that they can lower their electricity bills over the long term.
Some of the major threats present in the industry are:
Government energy-efficiency incentives are expected to benefit HVAC contractors
Non-residential construction experienced a strong boost through the Economic Action Plan
Growing demand for automated systems from commercial clients will be a crucial revenue driver
Along with this, the major success factors for the industry were slotted as:
Having a good reputation
Ability to compete on tender
Management of seasonal production