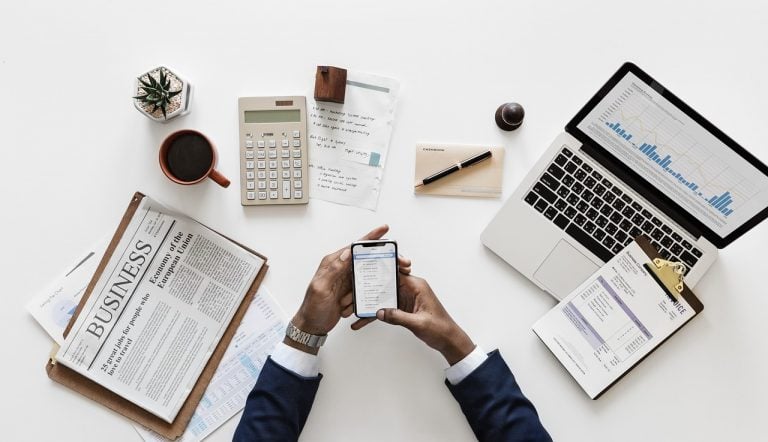 Global Allocation Fund commentary for the month ended February 28, 2019, discussing the market rally caused by the actions of Central Banks.
During the month of February, macroeconomic data are indicating an imminent recession, thus making us fear even more about what we will see in the future.
Q4 hedge fund letters, conference, scoops etc
Why The Term 'Value Investing' Is Redundant
What does value investing really mean? Q1 2021 hedge fund letters, conferences and more Some investors might argue value investing means buying stocks trading at a discount to net asset value or book value. This is the sort of value investing Benjamin Graham pioneered in the early 1920s and 1930s. Other investors might argue value Read More
Some indicators though have been better, and the later part of the month saw slightly better data.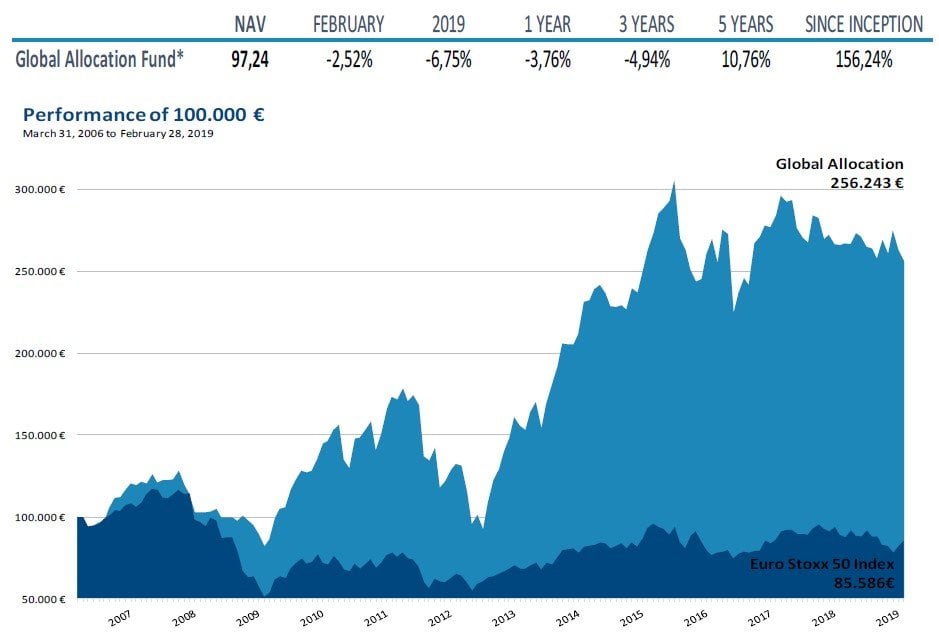 Regarding companies' results, we have seen several very bad news and/or surprising, even though it seems to be a series of isolated uncountable cases (without any repercussion in markets).
Regarding geopolitics, the increasing tensions between India and Pakistan have been followed by the break in negotiations between Korea and the US.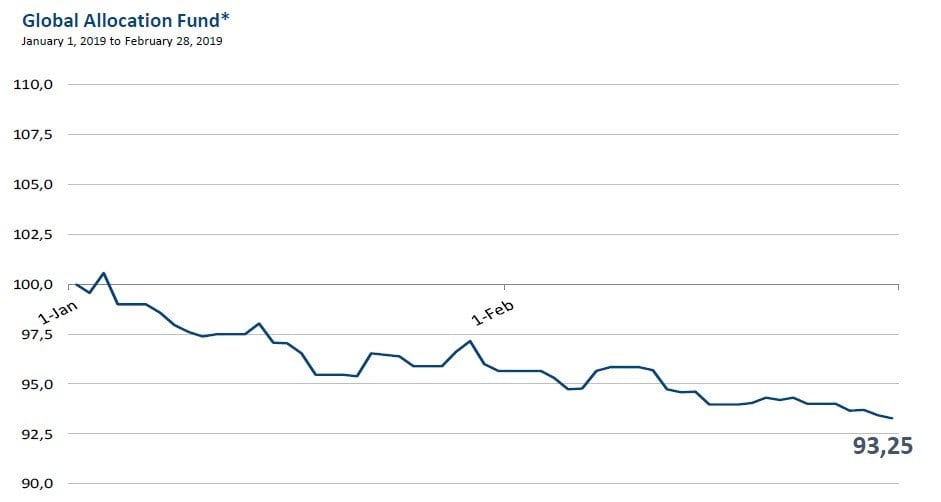 On the positive side, the advances of trade negotiations between China and the US have been the catalysts for markets to rally. Regarding Brexit, very little to add here. It seems that kicking the can down the road is the best for markets, which have witnessed continued support for risk assets, mainly stock and credit markets.
We believe this rally has more to do with the excessive pessimism at the end of last year and, more likely, with the actions of Central Banks. These keep promising that reality does not matter, that reality will change if markets keep rallying. The Federal Reserve has announced that before the end of the year they will end the Quantitative Tightening (QT) by stopping to sell their bond holdings while commenting at the same time that fiscal situation in the US is unsustainable.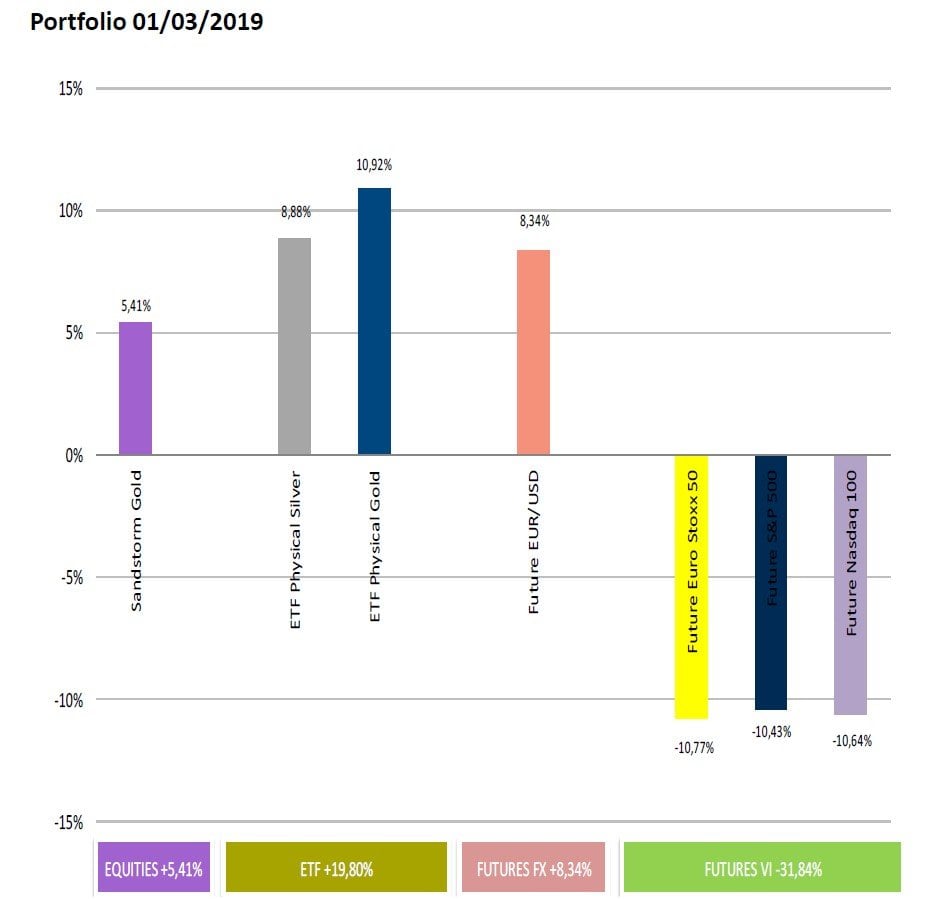 As we have explained before, the wealth effect seems to have gained a relevant position in the Central Banks' handbook, and even if they do not mention it directly, investors are understanding it this way.
We have learned that, during the month of January, China's credit has grown by the most ever, around 5% of GDP. This worries us more than ever. By the moment, activity data in China keeps heading south.

We hear that MMT (Modern Monetary Theory) is the solution to all our problems. This modern theory consists in printing money "ad infinitum", basically what Romans did when they filed the legal course coins in order to make new ones. We understand we now call it "modern" because we use printing machines now.
Sincerely, we keep thinking that reality is stubborn, and that this time Central Banks will be able to do very little or nothing to turn things around, more than worsen the situation by inflating assets prices and by increasing debt levels, delaying the inevitable. Even with our view, we have opted to be prudent and have halved our short positions trying to keep navigating this complicated situation whose main enemy are Central Banks.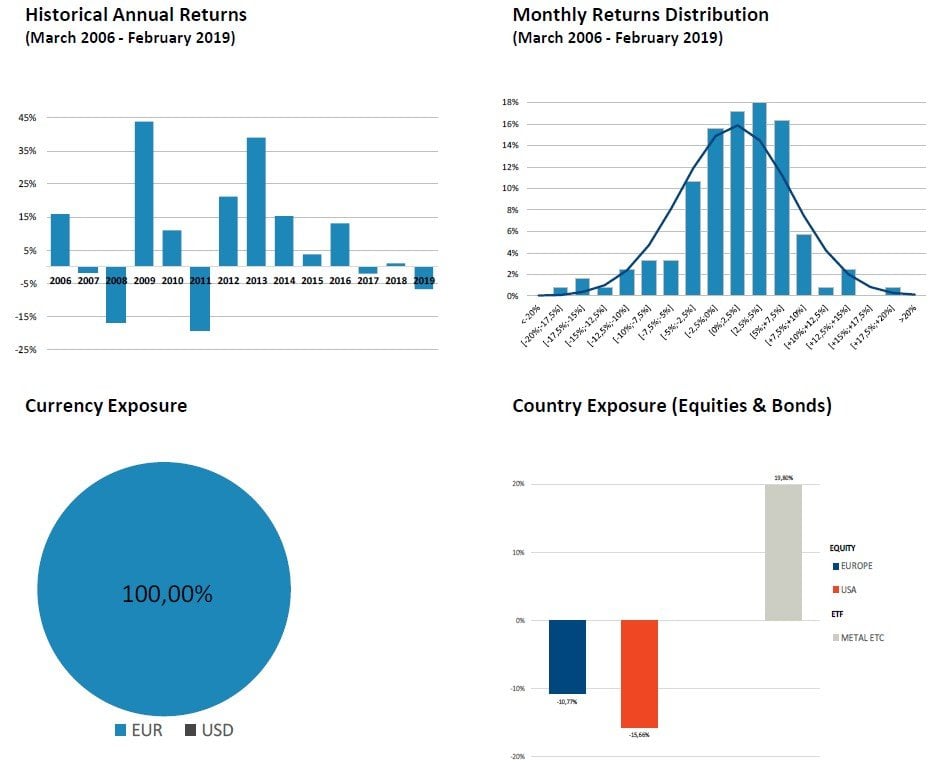 This article first appeared on ValueWalk Premium