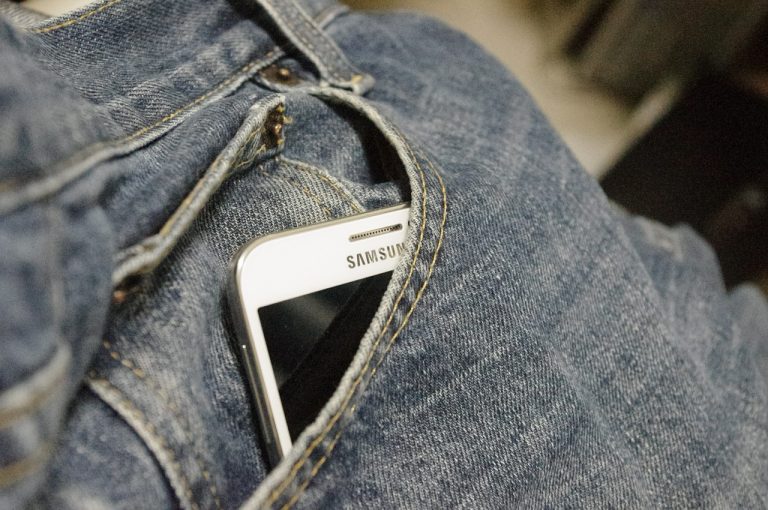 One of the distinguishing features of the Galaxy S10 is its in-display ultrasonic fingerprint sensor. The point of placing a sensor under the display is to make it invisible, but that isn't the case with the Galaxy S10's sensor. Some users claim the Galaxy S10's fingerprint sensor is visible in direct sunlight.
Galaxy S10's fingerprint sensor is visible from outside
Many users on Samsung's product forum and social platforms claim the Galaxy S10's fingerprint sensor is visible when the display is viewed in direct sunlight. This issue was first highlighted by Phandroid.
"Actually as i was browsing on my galaxy s10 i saw a dark outline of under display fingerprint scanner on the dynamic amoled, this issue is only visible on white background, this is of deep concern, did anyone notice this issue?" one user said.
Jim Chanos Unveils Lastest Short As Fund Manager Bets On Further Market Declines
Jim Chanos has a new short target in his sights. Earlier this week, the hedge fund manager disclosed that he is betting against "legacy" data centers that face growing competition from the trio of technology giants, which have previously been their biggest customers. The fund manager, who is best known for his winning bet against Read More
Apparently, the Galaxy S10's fingerprint sensor is visible when viewing content on a white background with the display in direct sunlight. Initially there were reports that the screen's brightness had to be set to maximum for the sensor to be visible. However, Phandroid confirms that the sensor is visible in direct sunlight even when the brightness is set to 50%.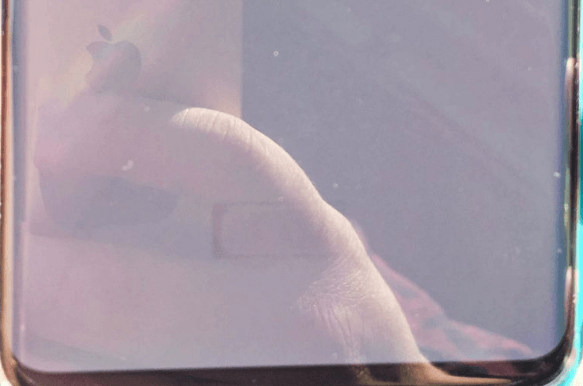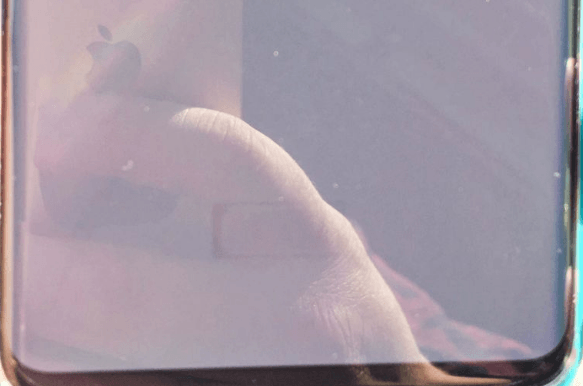 The Galaxy S10's fingerprint sensor appears as an off-center rectangular shadow above the on-screen navigation keys. It might not even be the actual sensor that is visible, but rather, the adhesive that's holding the sensor in place. However, it hardly matters if it is the sensor or its adhesive. Either way, a visible shadow under the screen of your phone should be enough to concern you.
Samsung says it is normal
Samsung is already aware of the visibility of the fingerprint sensor and sees it as normal and expected.
On one of the S10's support pages, the Korean firm says, "Very high screen brightness, like when using the phone in full sunlight, might cause a silhouette of the sensor to appear under the screen."
This should comfort some users. In fact, many might not have even noticed it.
"I don't see it as a defect, it's just the design of the fingerprint reader. I wouldn't worry about it unless it becomes visible all the time," one user said.
However, the point is that after paying about $1,000 for a premium phone, we would expect an in-display sensor to remain completely hidden. Some users are not comfortable with the sometimes-visible sensor, and a few are referring to it as an issue with the Galaxy S10's display.
@SamsungMobile @SamsungHelpUK guys…….can you get back to us about this please? Is this a bad batch of phones or are you now saying this is normal? I can just imagine the Apple advertising team having a field day over this after the notch onslaught that you launched

— Andrew Hopper (@Andrew_Hopper) March 14, 2019
Do let us know what you feel about this in the comments section.
What about other handsets with in-display sensors?
Although there have been other handsets with in-display fingerprint sensors, the Galaxy S10 is the first to feature an ultrasonic sensor. Others, like the Mate 20 Pro and OnePlus 6T, have optical fingerprint sensors under the display. Optical sensors are known to be less accurate than ultrasonic sensors.
It is not clear if such an issue (or expected behavior, according to Samsung) is common to other in-display fingerprint sensors as well. Phandroid confirmed that the OnePlus 6T sensor is visible in direct sunlight at max brightness, and optical in-display sensors on other devices can also be seen by flashing a light at the display. However, even though the in-display fingerprint sensor is visible on other devices as well, one question that remains is why the Galaxy S10's fingerprint sensor is visible even in less brightness.
According to Phandroid, this could be due to the quality of the display. The Galaxy S10 uses an AMOLED display that is brighter than those in the OnePlus 6T and other models. Since the display itself is brighter, the Galaxy S10's fingerprint sensor is visible even at lower brightness levels.
Gets better with time
Another major complaint many have with the Galaxy S10's fingerprint sensor is that it is not consistently accurate and fast. However, according to SamMobile, the sensor does improve over time.
Complaints about the sensor not being accurate are mainly due to users not placing their finger in the right position. The accuracy is high if you place your finger while looking at the screen, but when you just place your finger while looking elsewhere, the sensor may not always unlock the phone due to incorrect finger placement.
According to SamMobile, this is not an issue, and "it can take a couple of weeks for muscle memory to be created for the action if you tend to try to unlock your S10 or S10+ without looking." The tech blog also says the sensor gets faster with time. This could be due to AI technology that "allows the phone to take less time to recognize your fingerprint after repeated usage, and whatever it is, it certainly helps."
Updated on