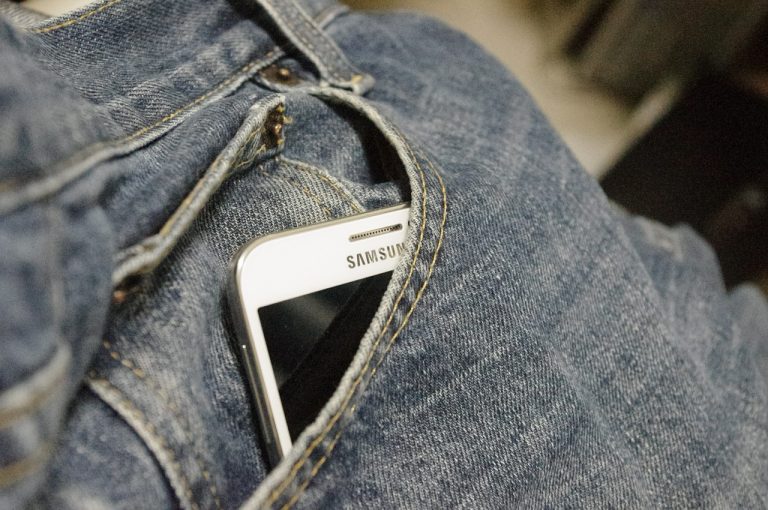 The Samsung Galaxy S10 just hit store shelves on March 8. Since then, users have been reporting various issues with the handset. The latest problem we are hearing about is that the Galaxy S10's edge lighting is not working as intended.
What's causing the Galaxy S10's edge lighting issue?
Edge lighting is Samsung's own in-house feature, and it was introduced to utilize the display's edges. According to Samsung, when the phone is face-down, the edge lighting feature will light up if there is a call or a notification.
Users also get various customization options with edge lighting. For example, users can color-code up to five contacts, which means calls or notifications from those contacts will trigger their selected colors, while calls or notifications from others will show in a bright, neutral light.
Seth Klarman Describes His Approach In Rare Harvard Interview
In a rare interview with Harvard Business School that was published online earlier this month, (it has since been taken down) value investor Seth Klarman spoke at length about his investment process, philosophy and the changes value investors have had to overcome during the past decade. Klarman's hedge fund, the Boston-based Baupost has one of Read More
However, some Galaxy S10 owners are saying the feature is not working as expected. In fact, some users say the Galaxy S10's edge lighting works only when the screen is on, which defeats the real purpose for the feature. The issue was first spotted by tech site PiunikaWeb.
"Edge lighting only works when 'always' is selected, but I can't get it to work while screen is off," one Reddit user said.
Many other users have complained about the same issue with the Galaxy S10's edge lighting feature.
@SamsungMobileUS Edge lighting doesn't work on my S10+, what's up?

— Dovid Elkind (@DovidElkind) March 10, 2019
There was also one thread on Samsung's product forum that was specific to Galaxy S10e. Affected users said the feature worked only for some apps.
For instance, the user who started the thread said, "Edge lighting works with Snapchat messages, but not for texts via the Google Messages app, nor Gmail."
In response to that, one user said the feature works perfectly with Samsung's stock apps, but not with third-party apps.
"I can confirm. Works fine for stock message app but not Gmail. Will sometimes work with Instagram but not when screen is off," the user said.
Older Samsung devices had the same issue
With so many complaints about the Galaxy S10's edge lighting, it is clear that the feature is not working as it should. It is not clear if the issue is affecting only the S10e or if the S10 and S10 Plus are also affected. Most of the complaints we have seen are from Galaxy S10 Plus and Galaxy S10e users.
According to PiunikaWeb, the issue with the edge lighting affected some older Galaxy S and Note models as well.
"Just got the S9 and when the screen is off I'm not getting the pop up notifications at the top or the edge screen lighting up," one S9 user complained last year.
Like with the Galaxy S10, affected users previously claimed that they rechecked the settings and everything was okay, but they were having issues with the edge lighting. There was even an edge-lighting-related issue with Samsung's own messaging app, but it was fixed with an update.
What to do?
As of now, it is not clear what is causing the edge lighting issue with the Galaxy S10. However, some users say the feature works only for apps that are capable of waking the screen up. Thus, if you are also facing the Galaxy S10's edge lighting issue, you should first check the settings.
Samsung has three options as to when the edge lighting comes into play: "When screen is on," "When screen is off," or "Always." Below each option, the company provides a brief explanation. Under the  "When screen is on" option, the description says "it will replace regular notifications pop-ups," while for "When screen is off," it says "edge lighting will replace notifications that turn the screen on." Based on these descriptions, we can see that if you have disabled a wake-up notification for an app, then the feature won't work if the screen is on.
Another setting you should look for is enabling pop-up notifications.
If you are still facing the issue with the edge lighting after tweaking these settings, or if edge lighting is not behaving according to these settings, then you should register a formal complaint with Samsung.
Updated on