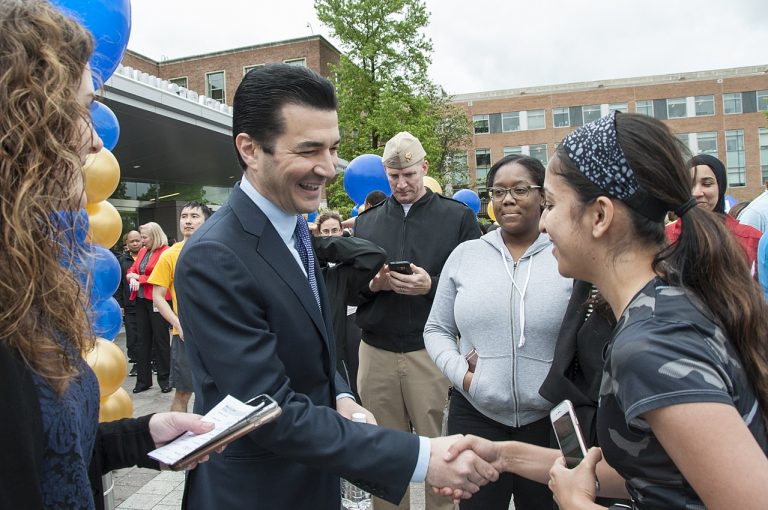 Analysts comment on the announcement of FDA Commissioner Scott Gottlieb's resignation on 03/06/2019, which was unexpected by many in and outside the industry.
Q4 hedge fund letters, conference, scoops etc
Analysts' comments on Scott Gottlieb's resignation
Piper Jaffray
Li Lu On Understanding Competitive Advantage In 2021
On April 9th 2021, Bruce Greenwald, the founding director of the Heilbrunn Center for Graham and Dodd Investing at Columbia Business School, sat down for a Fireside Chat with Li Lu, the founder and chairman of Himalaya Capital as part of the 13th Columbia China Business Conference. Q1 2021 hedge fund letters, conferences and more Read More
Remain largely bullish on biopharma, but also acknowledge a new and unexpected source of uncertainty now with the announced departure of FDA commissioner Scott Gottlieb. With a track record of favoring innovation and pushing for increased regulatory efficiency while also advocating for more competition, we think Dr. Gottlieb was about as market friendly, patient focused and industry friendly as one could have hoped. By contrast, it's easy to forget that before Dr. Scott Gottlieb was named FDA commissioner, a leading candidate advocated for gutting approval standards as well as FDA itself, which we think would have been decidedly negative for the industry.
Raymond James
Scott Gottlieb's resignation stunned Washington health circles today - including those within HHS.
............
This should have no impact on any pending FDA PDUFA dates. Drug approvals will continue to move forward.
The focus on tobacco and e-cigarettes is likely to take a back seat as that was a personal priority for him.
Scott Gottlieb was a friend of the industry largely speaking, and Republicans usually put in place FDA Commissioners that drug companies like.
This could open the door to things like importation as Gottlieb was a strong advocate against any potential action on that.
Other initiatives Gottlieb has undertaken will continue because his staff is still running the agency, but progress will likely slow.
The unexpected nature of this should not lead to overreaction. FDA has operated without a permanent commissioner before and can do so again.
Wells Fargo
FDA Commissioner Scott Gottlieb has resigned. There are not many details about his resignation, other than the HHS Secretary praising his work while at the FDA and press accounts that Gottlieb had been commuting from Washington DC to his home in Connecticut and is leaving the FDA to spend more time with his family. His short tenure has been marked by great progress in drug approvals and changes to support lowering the cost of medications.