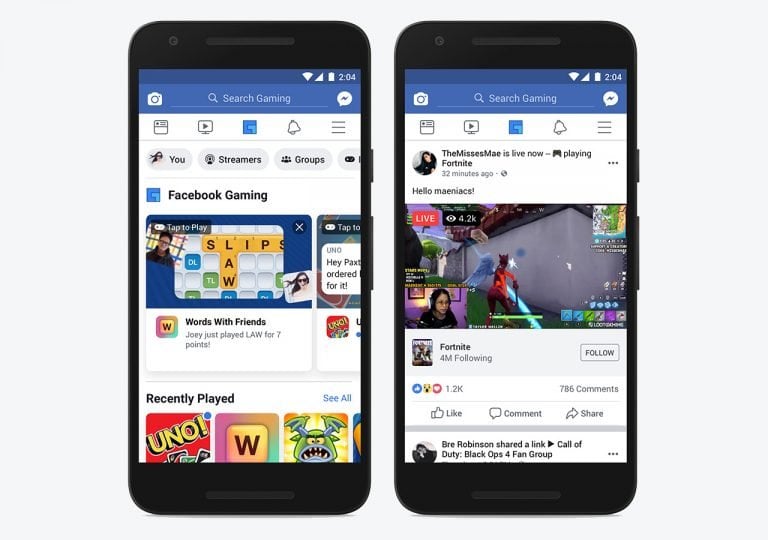 With the ever-growing gaming industry, all world-known tech giants want to invest into its development as much as possible. The tech giant announced the launch of the Facebook Gaming Tab in order to challenge YouTube and Twitch gaming content.
It's no secret gaming on Facebook is already growing in popularity. YouTube's gaming content is expected to go down for good in March and be replaced with a different approach to the gaming industry while approaching aspiring video game streamers online in an effort to grow their popularity. With Facebook, many gamers use the opportunity to stream their gaming sessions.
According to Venture Beat, the Facebook Gaming tab is rolling out to tens of millions of people, with more people expected to receive the feature in the upcoming weeks.
Khrom Capital killed it during the first quarter, continuing its strong track record; here are their favorite stocks
Khrom Capital was up 32.5% gross and 24.5% net for the first quarter, outperforming the Russell 2000's 21.2% gain and the S&P 500's 6.2% increase. The fund has an annualized return of 21.6% gross and 16.5% net since inception. The total gross return since inception is 1,194%. Q1 2021 hedge fund letters, conferences and more Read More
"Gaming is pretty huge on Facebook, with 700 million people on our platform," Vijaye Raji, vice president of gaming at Facebook told VentureBeat. "They play games, watch each other play games, or build communities in groups."
"This is the kind of community we want to foster and grow on Facebook, true to our overall mission," Raji said. Facebook has 105 million monthly active users using more than 300,000 gaming groups. "We've noticed how diffused this gaming community is."
The goal of the Facebook Gaming Tab is to allow users to find the gaming information with ease. The Facebook tab allows users to play Facebook-supported games, watch gaming video streams and even connect with gaming groups, discovering new things users can engage with. For mobile users, the new tab will appear at the bottom of the screen.
"This is a dedicated gaming hub," Raji said. "It's an easy way to aggregate gaming content."
The report states that one needs to be eligible to receive the tab by being engaged in gaming content and interacting with it on a monthly basis, including playing games on Facebook, watching gaming videos, interacting in the gaming groups and more.
If the Facebook Gaming Tab hasn't appeared for you yet, don't worry. It is available in the Games bookmark in the bookmarks menu of the app. Facebook has worked to enhance the gaming experience on the network for years. Gaming video was introduced back in June, together with FB.GG which is a feature that allows people to play games provides by the Instant Games platform.
According to Facebook's press release, the company will continue beta testing of an independent Facebook Gaming app on Android, which is equipped with a plethora of features, some of which are not included even in the Facebook Gaming tab.