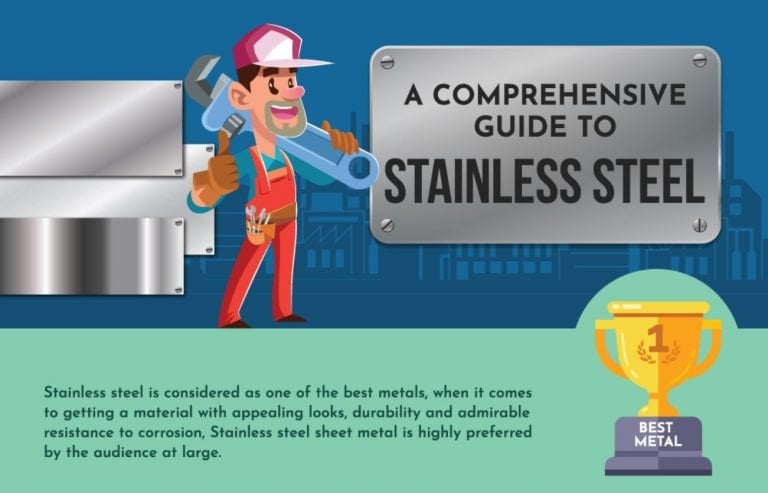 Stainless steel is considered as one of the best metals, when it comes to getting a material with appealing looks, durability and admirable resistance to corrosion,. Stainless steel sheet metal is highly preferred by the audience at large.
Apart from the industrial usage, stainless steel is a commonly used material in a non-industrial, DIY and home-improvement project environment. here are some reasons on why stainless steel is preferably used as an DIY enthusiast or simple home improvement and home repair projects:
Investing in the Next Generation of Emerging and Frontier Markets with Maurits Pot
ValueWalk's Raul Panganiban with Maurits Pot, Founder and CEO of Dawn Global. Before this he was Partner at Kingsway Capital, a frontier market specialist with over 2 billion AUM. In the interview, we discuss his approach to investing and why investors should look into frontier and emerging markets. Q2 2021 hedge fund letters, conferences and Read More
Q4 hedge fund letters, conference, scoops etc
Benefits of Using Stainless Steel
Stainless steel is an alloy that contains a minimum of 10.5% chromium content by the mass (which may vary). Due to this reason, it has excellent resistance to corrosion.
A stainless steel soap is commonly used in the kitchen that allows a person to eliminate bacteria or foul smell from hands. Simply rubbing it can help the most to get rid of germs.
Stainless steel is strong enough to hold a heavy weight. It therefore can be used for many years.
Stainless steel is tough as well as ductile at any temperature, be it cold or hot.
The ductility feature of stainless steel makes it easy for a fabricator to mend it in any shape.
Easy To Clean and Maintain
Using the right technique to clean stainless steel will help to maintain the metal and it hygiene.
Typical areas where Stainless Steel is being used in our lives every day.
As stainless steel is anti-bacterial, easy to clean, it therefore easy to maintain hygiene. Due to this reason, it is the commonly used metal for utensils and accessories that are used to cook or cater food. Above all, it is also used as finishes for kitchen such as the kitchen sink, backsplash, countertop, cabinet, etc.
Holding features of being anti-bacterial and rust resistance, stainless steel is used in the medical industry. Even most of the surgical tools are made out of stainless steel.
Energy and heavy industries
The chemical, oil, gas, and other heavy industries are worked under high temperatures, stainless steel is preferred the most as it offers high strength and durability.
Automotive and transportation
As stainless steel has resistance to corrosion and durable, it is commonly used for manufacturing automotive and transportation vehicles.
Architecture and construction
Due to an inherent feature of strength, flexibility and resistance to corrosion, stainless steel is most prominently preferred in architecture and construction.
Types Of Stainless Steel
Austenitic stainless steels: which comprise over 70% of the total production world wide.
This is the stainless steel MetalsCut4U uses generally. It is also known as 304 or 1.4301 stainless steel.
Ferritic stainless steels: which are highly corrosion resistant and less durable than austenitic grades
Martensitic stainless steels:which are extremely strong and tough
Precipitation-hardening martensitic stainless steels: that are known for their extreme corrosion resistance.
Duplex stainless steels which have a mixed microstructure of austenite and ferrite
Interesting Fact About Stainless Steel
In 1913, Harry Brearley, the Sheffield (England) metallurgist discovered stainless steel. He found out that 13% of chromium mixed into steel would resist corrosion, unlike plain steel which corroded pretty fast.
In the private and semi-professional sector, Stainless steel sheet metal is predominantly used as a basis to support DIY and home improvement projects. Stainless steel is no longer just used for industrial and the manufacturing environment
Conclusion
MetalsCut4U can help you suffice your DIY project evidently. You have the option to customize a stainless sheet metal fabrication for your purpose.. They are a leading fabricator that offers exceptional services for the retail , DIY and home owner customer.

---
References
https://metalscut4u.com/stainless-steel/
https://www.metalsupermarkets.com/most-common-uses-of-stainless-steel/
http://midcitysteel.com/the-amazing-abilities-and-advantages-of-stainless-steel/
https://www.assda.asn.au/benefits-of-stainless-steel
https://www.metalsupermarkets.com/stainless-steel-made/
http://www.3benefitsof.com/benefits-of-choosing-stainless-steel-sink-for-your-kitchen/
https://fredsappliance.com/service/pros-and-cons-of-stainless-steel-kitchen-appliances/