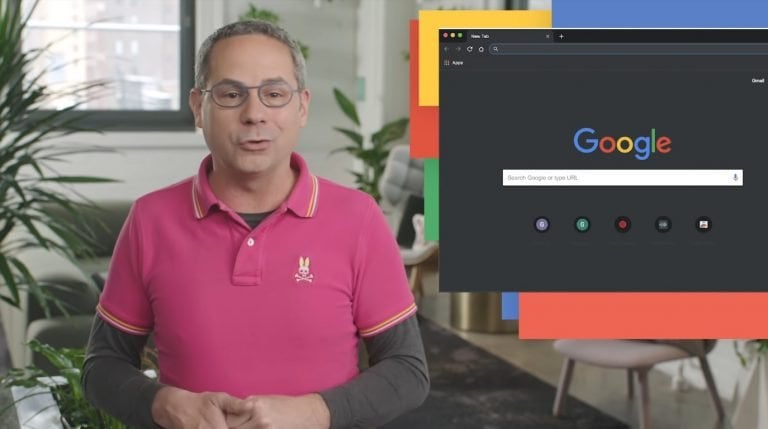 Google released a new version of its browser on Linux, Mac and Windows, adding a number of useful new features. One of those features especially appeals to Mac users; Chrome 73 adds support for MacOS Mojave' dark theme, which debuted in an update to the operating system last year.
Chrome 73's dark theme works in such a way as to match the performance of MacOS Mojave, so if users have already enabled MacOS Mojave's dark theme, Chrome will adjust itself accordingly. The interface won't look unfamiliar to users since it greatly resembles Incognito Mode, which can be enabled in the browser's settings. Like dark themes on other platforms, Chrome's new dark theme is easier on the eyes of those who use it in the dark.
The news about Chrome 73 adding support for MacOS Mojave's dark theme was initially reported by 9To5Google on Feb. 7. However, the feature was still in testing then, and it was unclear when it would become widely available. This week 9to5Google and Mac Rumors noticed that the feature became officially live with the Chrome 73 release.
This Hedge Fund Believes The New Real Estate Cycle Is "Well Underway"
Chilton Capital's REIT Composite was up 6.1% last month, compared to the MSCI U.S. REIT Index, which gained 4.4%. Year to date, Chilton is up 6.3% net and 6.5% gross, compared to the index's 8.8% return. The firm met virtually with almost 40 real estate investment trusts last month and released the highlights of those Read More
As 9to5Google reported, Chrome's dark theme is not complete because settings, bookmarks and some other pages remain bright. There is also an issue with the New Tab page in which the shortcut text is hard to read. If you don't already have support for MacOS Mojave's dark theme activated, you will have to enable it in the System Preferences on your Mac.
Although it was reported that Chrome 73 will make the browser's dark mode available to both Mac and Windows, only Mac users can enjoy it for now. However, it is expected that the feature will roll out to Windows soon.
This is not the first time Google has offered a darker theme for Chrome. The company offers a plethora of different themes as part of a Chrome extension. The styles can be found in the Chrome Web Store, so Windows users can install them until the native, system-level feature rolls out. Thus, if you're not a fan of Google's system-bound themes, you can easily choose any theme you like on the Chrome Web store, although that requires more steps than just enabling it in the system settings.
Other than support for MacOS Mojave's dark theme, Chrome 73 comes with features like syncing and account sign-ins. Developers also receive support for hardware media keys and auto picture-in-picture.