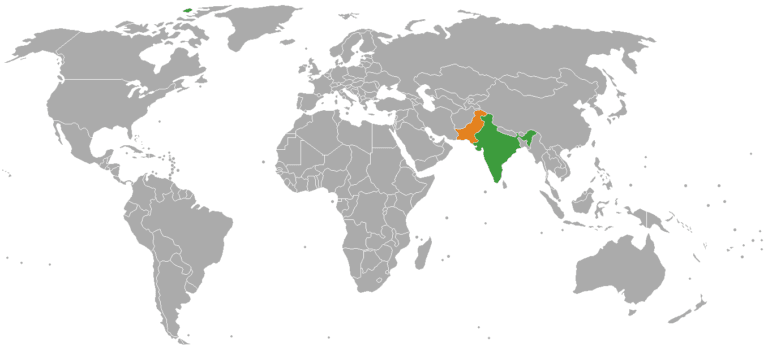 "China hopes Pakistan and India will transform the crisis into opportunity and meet each other halfway," Chinese Foreign Minister Wang Yi said on Friday while speaking to members of the media. "We advise both the parties to quickly turn the page and seek fundamental, long term improvement in their relations. When confrontation gives way to dialogue and disagreement are settled, we can create a better future through cooperation," Yi continued.
The Times of India report also detailed that China recently sent Vice Foreign Minister Kong Kong Xuanyou to Pakistan who held conversations with Prime Minister Imran Khan, Arm Chief Gen Qamar Javed Bajwa, Foreign Minister Shah Mahmood Qureshi, and Foreign Secretary Tehmina Janjua regarding the current tension between India and Pakistan — spawned from the February 14th Pulwama terrorist attack. "In the last couple of days both Pakistan and India indicated a desire to de-escalate the situation and start talks. We [China] welcome this. Pakistan and India are neighbors and always have to live with each other," Wang added.
"Both countries face important opportunities to realize stability, development, and prosperity. China hopes the two countries will get along and progress together," Wang concluded his comments on the India-Pakistan conflict.
Exclusive: Voss Value Launches New Long Only Special Situations Fund
Since its inception in January 2012, the long book of the Voss Value Fund, Voss Capital's flagship offering, has substantially outperformed the market. The long/short equity fund has turned every $1 invested into an estimated $13.37. Over the same time frame, every $1 invested in the S&P 500 has become $3.66. Q1 2021 hedge fund Read More
Are Lies By India And Pakistan Governments Being Used To Avoid War?
As reported at ValueWalk, official reports from India and Pakistan have varied since the Pulwama suicide bombing in India controlled Kashmir. First the February 26th fighter jet incident, which resulted in India claiming the India Air Force (IAF) destroyed a Jaish-e-Mohammed (JeM) terrorist training facility in Balakot — killing numerous JeM terrorists. However, Pakistan immediately disputed their report, which later satellite imagery confirmed. The Pakistani government also stated they shot down two IAF jets, later returning Wing Commander Abhindan Varthaman to India on March 1st.
India has received critique from the United States for possible use of American made F-16s by the Pakistan Air Force (PAF) as that would violate the end-use agreement Pakistan has with the US. Obviously, the various accounts of incidents by India and Pakistan cannot both be true — however, the ambiguous nature of the conflict may create enough of a cloud of doubt to prevent a full-scale war from breaking out. Such an event would have catastrophic results for both countries and regional powers.
However, the varying stories on both sides could have negative ramifications. If Pakistan isn't doing enough to combat terrorist organization such a JeM, eventually being exposed as ignoring or encouraging such groups would come with strong international condemnation and likely sanctions. Whereas if India is lying about the effectiveness of the IAF and the actions of their Navy, they run the risk of creating a false sense of power among their citizenry. Prime Minister Narendra Modi is possibly using the conflict to deflect from economic concerns in India, an effort to strengthen his re-election bid.
Latest Developments
"Pakistani security officials on Thursday prevented a Reuters team from climbing a hill in northeastern Pakistan to the site of a madrasa and a group of surrounding buildings that was targeted by Indian warplanes last week," Reuters reported late Thursday night.
The report later detailed that it is was the third time in nine days Reuters reporters visited the area, only to be by Pakistani military officials. Villagers told their reporters that the path leads to a religious school that was at one time run by members of JeM, the same area the Indian government said it hit with a bombing raid, that isn't confirmed by satellite footage. While curious by its blockage, the evidence doesn't currently exist of India's claims of destroying terrorist facilities or killing 300 JeM fighters.