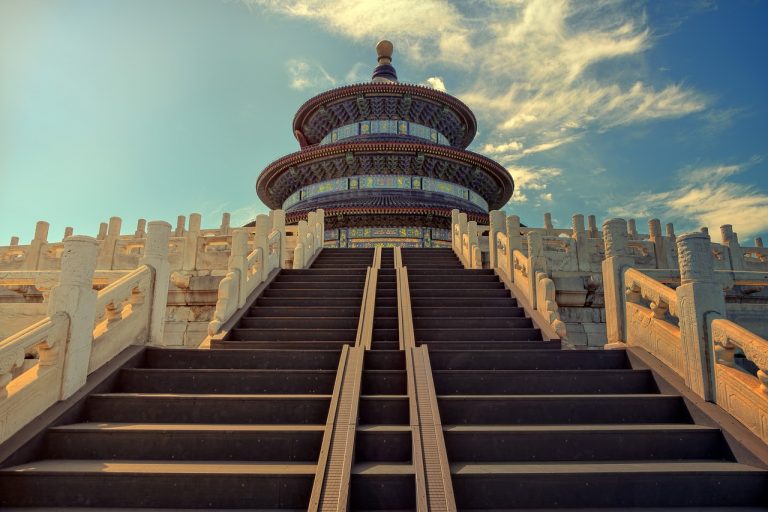 China's managing its economic slowdown with tax cuts and incentives for investment. While the recent passing of the new Foreign Investment Law is seen as a way for improving equality and transparency for international business, at this juncture of China's economic transformation, how will short term growth be balanced with longer-term reform needs? What will be China's tools to manage financial risks? And what will China's market look like as it keeps widening its door to foreign capital?
What Will China's Market Look Like If More Open To Foreign Capital?
Q4 hedge fund letters, conference, scoops etc
Exclusive: Voss Value Launches New Long Only Special Situations Fund
Since its inception in January 2012, the long book of the Voss Value Fund, Voss Capital's flagship offering, has substantially outperformed the market. The long/short equity fund has turned every $1 invested into an estimated $13.37. Over the same time frame, every $1 invested in the S&P 500 has become $3.66. Q1 2021 hedge fund Read More
Transcript
What will Chinas market look like if more open to foreign capital.mp3
China is managing its economic slowdown with tax cuts and incentives for investment. While the recent policy of the new foreign investment law is seen as promoting more equality and transparency for international business at this juncture of China's economic transformation how little short term growth be balanced with long term reform needs. What will be China's tools to manage financial risks. What will China's market be like as it keeps widening Goodall to mull international capital. To discuss all these issues I'm joined byMr. Du high being chief China economist and head of China equity strategy at JP Morgan. This is dialogue Kennaway China has set a slowly a range of growth this year six to six and a half percent. And also the Government has announced a package of measures to help achieve that. What do you make of that package.
Yes I think the key message from the work report long we can Pallone's the growth as long as the high quality second that we will continue to use the kind of cyclical macro policy but do not that extremists. So I think that Tuki message for this year we are confident that you can achieve this Lingle's target 6 2 6 percent compared to last year I think I'll leave that to positive. You haven't seen the last two or three months long. Is that the turning around in theU.S. China trade. I look at which last year was a big negative factors bring a lot of uncertainty to the market. And also the business and business sentiment in the last three months we see this has been changing to a much more constructive direction. So far this year we believe that China and US can sign a deal very soon. So in that sense is that Tony from next to a positive applause effective and a second that you look at a global perspective particularly on the set us the Fed that there is a policy to much applause has changed dramatically and the Fed thought a shot at you from three I see it now. Market believes there will be no more hike. And you see also a change in policy dramatically in the last few weeks. So it's on global perspective. I think we'll see months ago we worry that the much a policy normalization probably calls for the slowdown in the G3 economy. And I'll say that the adjusting the major policy that will play into what is less about the global economic slowdown. So from that perspective that there's still no improvement. These are the positive news on the domestic front although in the gloom about the extremist but they say cool MECO policy particularly fiscal easing supported by much policy adjustment I think should be sufficient to keep the economy close to a about 6 percent.
Let's just look at one of the sources of uncertainty that businesses which is as you mentioned ChinaU.S. trade tensions now you think that while the two countries may come to a solution saying that in the second half we may see a flare up again if not to have been nontariff actions. So to what degree will these uncertainties weigh on China's economic growth for the next couple of years.
I think if China and US is able to reach agreements and agree on a truce and probably even reversing the tariff wall. With us now are we already that there will be no more increasing the tariffs and was agreement with probably talking about Pennsy how theU.S. will also exit from the existing tariff measures. So that will be very positive for the near term. I'll see that the much lower tariffs risk. But as you mentioned that it doesn't mean that the problem between China and US will be completely resolved. We all know that actually that relationship change between China and theU.S. is probably permanent. And even with talk about implementation stage of the possible deal and the implementation stage we may see back and forth most of them coming back and a decree that says structure issues and the monitoring mechanism and enforcement of that even at this stage would say do remain an open issue in the current negotiations on the trade side which many people believe is a very easy China can buy more pull it up on us but if you look at this the trade relationship between China and US Look I say which pulled us. China has a major legacy imports immense. And we theU.S. has the export capacity is not that easy to imagine that China can increase that impulse from us by more than one ChinaU.S. dollar within the next six years. There's a lot of delay because there's a lot of soybeans and so is that she also not easy to to deliver various news. So we do see some challenging say even that the agreements will be reached and I mentation stage.