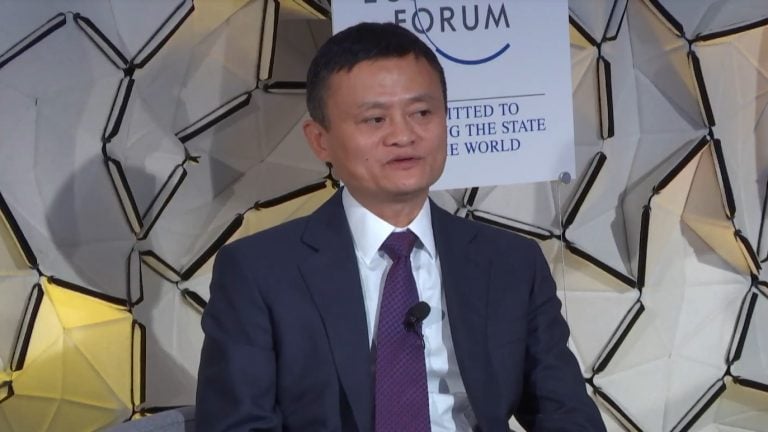 New Jack Ma quotes for 2019. Timeless lessons for entrepreneurs, startups, managers, small businesses, leaders, directors, self employed, sole trader people. The richest man in China shares wisdom on leadership, business, sales, startups, lessons on faliure, entrepreneurship, innovation, managment, teamwork, artificial intelligence, ecommerce, rise of the robots, big data, Forrest Gump, and more! Jack Ma, the richest man in China, is the founder of Alibaba and AliPay.
Best Of Jack Ma Quotes 2019 – 2017 Ultimate Interview Collection
Q4 hedge fund letters, conference, scoops etc
Deprival Super-Reaction Syndrome And Value Investing
Deprival Super-Reaction Syndrome And Investing. Part four of a short series on Charlie Munger's Human Misjudgment Revisited. Charlie Munger On Avoiding Anchoring Bias Charlie Munger On The Power Of Prices The Munger Series - Learning . . . SORRY! This content is exclusively for paying members. SIGN UP HERE If you are subscribed and having an Read More
Transcript
Entrepreneurs always team up with the others. Nobody can succeed. If you don't have a team.
The most important is that you find the people with the fighting spirit learning spirit. And this is why we hire people for not because of which school you are from t.
Here is no expert of tomorrow. There is only expert of yesterday. Nobody would say well tomorrow will be like this.
A real entrepreneur have to believe in the future have to suffer have to be ready for the tough terrible lives in the future.
To keep the promise is is any entrepreneurs number one priority. You have if you promised you keep.
You should be trained though all the tough experience. Do positive. I've found some great leaders in the world. They are always positive. They never complain others, never complain.
My experience that when problem comes I never scared. When problem comes from saying hey wait a minute there must be an opportunity behind it.
I choose those people who give me the trust because it's the trust that make make us. be united.
An entrepreneurs second role never complain. Very important. They are always optimistic.
Last century. Big size. Big money. Standardization is the rules. This century, next century personalization, customized that's the rule.
Most innovations. Not because we want to because it will force it to. Israel, there's no water no oil, no resources and most people innovate for success and I find Israel people innovate for survive. You don't have diamond but you have the biggest diamond exchange in the world. And you don't have. You don't make cars but you have the best car technology in the world. You'd have water and I heard I was first time in four month heard that you are one of the biggest export of vegetables and fruits to the Europe and you'd have water.
It's too complicated to me I've enough headache in my business. I think when I hear about North Korea I say oh my god North Korea said this, Russia they visit China say this, Americans say this. Leave this job for the presidency of Donald Trump and I will focus on my business then so my.
The thing is the whole world worries. Everywhere. People worry about data, people worry about privacy, people worry about security, people worry about anything. That mean great opportunity comes. Because you know you cannot stop this. The only thing is you embrace or change yourself.
When you invest in the money in somebody. You should see do this guy does this guy have followers if they have a group of people who are crazy like him. That would be great.
That we hire you. Not because you are qualified. We hire you because you would be qualified if you learn to together with us.
Lot of entrepreneurs these sounds crazy they sound silly. They're doing things that normal people don't do it. As an entrepreneur we believe, we see, most people seeing is believing.
We hire people they are ready to learn. They're ready to take risk. They're ready to fail.
If you're a human being you worries your doubts. But the only difference when you doubt you will fix the problem. You change yourselves. You fight again tomorrow.
At my company they at the beginning didn't like me because I'll always think about 10 years, 5 years. And then after working together for three or five years they find. You're right. Then we got a credit rating.
Nine years ago, I know if we do not develop technology on clock computing Alibaba will bankrupt because we cannot afford the cost of IBM and Oracle. The cost of using this idea so too expensive for us. So we have to innovate we have to design a technology when people start to complain. That is the opportunity. Most people keep on complaining. If you can solve the complaining if you solve the problems and that is the opportunity.
So for 19 years it was so difficult there's no payment, we build payment. There's no logistic, lets build logistics. If you have a dream. Don't give a lot of people only talk dreams but they don't make dreams in reality. Lot of young people have a great idea.