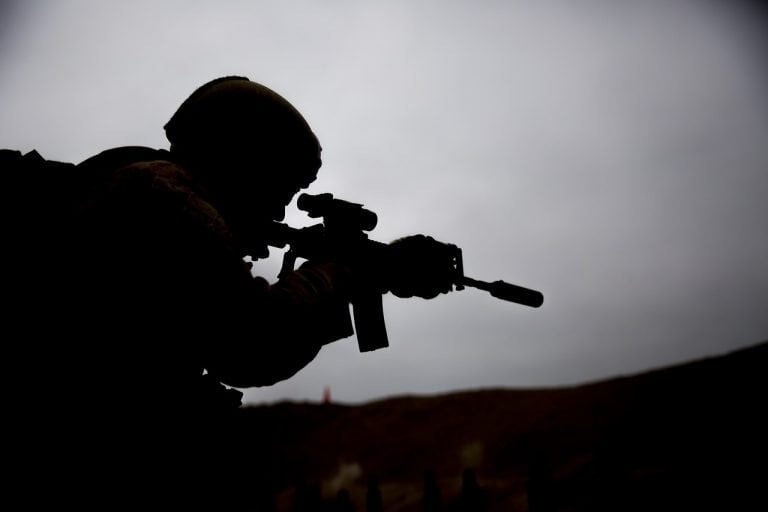 ABC News reported today that during a press conference the Australian Army Chief, Angus Campbell, interrupted Defence Minister Christopher Pyne to tell him he could not answer political questions with military personnel present. The press conference was called so that the new Air Force Air Marshal could be announced as current Air Marshal Leo Davies is nearing the end of his career.
Australian Army Chief Pulls Personnel
At the beginning of the conference Davies successor was named and the questions began to be directed towards non military matters. The Australian Army Chief, who spent years as a top SAS operator, immediately stepped forward and tapped the Defence Minister on the shoulder.
Carlson Capital Thinks The SPAC Boom May Be Over [Q1 Letter]
Carlson Capital's Black Diamond Arbitrage Partners fund added 1.3% net fees in the first quarter of 2021, according to a copy of the firm's March 2021 investor update, which ValueWalk has been able to review. Q1 2021 hedge fund letters, conferences and more At the end of the quarter, merger arbitrage investments represented 89% of Read More
The Defence Minister was surprised as he turned to find Campbell standing there. He exclaimed "oh Angus!" The Australian Army Chief whispered, albeit loud enough to be heard, "My apologies, I might just ask that the military officers step aside while you're answering these kind of questions." The Defence Minister agreed with him quickly to help spare any additional embarrassment and Campbell dismissed the other military personnel from their positions behind Pyne.
Removing Personnel Was Strategic Choice
Making the call to dismiss military personnel was not just a means of getting out of spending their day nodding to cameras. The top brass rarely like to find themselves in frame while politicians discuss non military politics on camera. A senior military official reportedly said that this strategic extraction by the Australian Army Chief was to prevent the Defence Minister and other politicians from using ADF personnel as props. This is an election year in Australia, and the military wants to be left out of all the speech making and campaigning.
Other Interesting Tidbits
Australia has long had an economy that is the envy of many nations. While there is a relatively high cost of living in the nation, there has not been a recession in more than 2 decades. Politicians, like the Defence Minister, in the Land Down Under will no doubt lean heavily on economic stability as a reason to be worthy of a citizen's vote.
Science has also taken a keen interest in the continent of Australia due to the fossilized remains found there recently. The fossils belonged to a relatively small dinosaur, roughly about 3 feet tall. While they believe the animal to have been extremely agile, there is no need to alert the Australian Army Chief to mount a counter-attack. The animal is believed to have been a herbivore.
VIDEO: