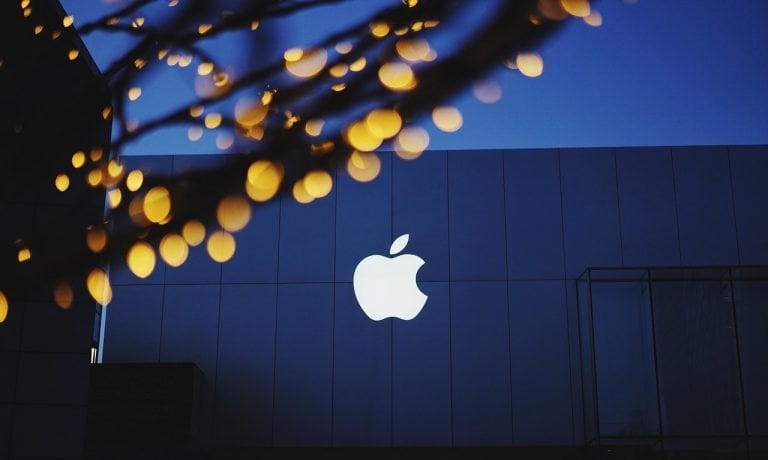 On March 25, Apple kicked off "It's Show Time" event and announced various new services, including Apple TV+, Apple News+, Apple Card, Apple Arcade and Apple TV Channels. Below are comments on analysts what the actual impact to the company's sales and earnings will be.
Q4 hedge fund letters, conference, scoops etc
Braid
Crypto Hedge Fund Three Arrows Blows Up, Others Could Follow
A few years ago, crypto hedge funds were all the rage. As cryptocurrencies rose in value, hundreds of hedge funds specializing in digital assets launched to try and capitalize on investor demand. Some of these funds recorded double-digit gains in 2020 and 2021 as cryptocurrencies surged in value. However, this year, cryptocurrencies have been under Read More
Reiterate Outperform rating. Yesterday Apple unveiled multiple new services, including Apple TV+, Apple News+, Apple Card, Apple Arcade and Apple TV Channels, with privacy a recurring theme. We believe all either solidify the eco-system and/or help accelerate services growth. Apple News+ looks compelling for those interested in magazine access, with Apple Arcade a long-term gaming opportunity. Apple TV+ unfortunately was short on details, though we believe remains a positive opportunity. Each 5 million subscribers at $10/month boosts our F2020 services revenue growth by 100 bps.
BAML
Apple held a special event titled "It's Show Time" today at the Steve Jobs Theater at Apple Park, in Cupertino CA. As expected, Apple announced several new services including a premium news service (Apple News+), a gaming App subscription service (Apple Arcade), and a new service offering original content (Apple TV+). In addition, Apple announced expanded availability of Apple Pay, an Apple Credit Card with no annual fees, and an updated Apple TV App. Given some of these Services are not available until the fall, it is surprising that Apple chose to schedule this event in March. Release dates and pricing for Apple Arcade and Apple TV+ were not announced, potentially because it is still working towards pricing agreements. In our opinion, pricing (and possible bundling of services) would in large part determine adoption rate. In Fig 1 we estimate about $0.20 EPS impact in F20. Our recent upgrade to Buy was based on improving iPhone inventory in supply chain, stabilizing order cuts, and upside from new Services.
Jefferies
Heading into this event it was unclear exactly what Apple would announce and it is now clear it intends to build a true Netflix competitor, and they don't come cheap. We see limited pricing power given the small content library at launch, and if Apple is playing the long game here it could pressure financials for years. The $9.99 per month Apple News+ service seems compelling but the limited geographic rollout likely constrains its impact.
KeyBanc
Today's event introduced a new TV app, Apple-branded subscriptions in video, gaming, and news, and a new credit card. Each of these services strays further from the iPhone-linked services that have been the primary drivers of Apple's Services segment revenue growth to date. While Apple's strong brand and user affinity should drive modest volume to each, we see limited advantages vs. existing competition and relatively limited opportunities for significant impact to long-term profits.
Longbow
AAPL's "It's Showtime" event launched unique and iterative services. AAPL is clearly counting on its substantial 1.4B device installed base to provide a leg up on some competitors, aid in catching up to others, and drive monetization. Somewhat surprising, pricing was not detailed for all services. Near term, the Apple Card appears to be the most compelling offering with the other products advancing AAPL's services story, but not providing a large enough needle mover to dilute the swings in hardware demand, which is paramount with AAPL's shares now trading in line with the S&P 500, a historical ceiling.
Nomura
Falling unit volumes and slowing growth in its 900mn user base adds urgency to Apple's efforts to better monetize its existing base. Four credible new services in video, news, payment, and gaming may still struggle to add noticeably to Apple's $50bn Services unit (arbitrarily set as $1bn in sales) and if so, may not add much to our $13 FY20 EPS estimate (set in a similarly capricious manner as $1bn in operating profit or $0.20 in EPS). We conclude Apple has many irons in the fire but no clear winners just yet.
Raymond James
Apple hosted the "It's Show Time" event today, and as expected, launched its new Apple News, TV+, and Card payment services. As is typical following Apple events, we expect to see a broadly bullish response to today's announcements; however, consistent with our prior analysis, the actual impact to sales and earnings will likely be modest, in our view. While details of News+ pricing vary slightly from our initial assumptions - and pricing for updated TV+ services was not provided - we maintain our view that Apple suffers from the law of large numbers, with limited opportunities to offset the longer-term moderation / decline in iPhone sales.
Wells Fargo
Today, Apple announced their new Apple Card, issued by Goldman Sachs and running on Mastercard's network. The card offers rewards including 1) 3% daily cash back on Apple purchase, 2) 2% on Apple Pay purchases and 3) 1% if using the physical Titanium card. The card is scheduled to launch this summer. Apple highlighted the benefits including spend tracking, security/safety, no fees or penalties, low interest rate and ability to send rewards. AAPL is covered by Wells Fargo Securities Tech analyst Aaron Rakers and GS by Mike Mayo.
Updated on